Our educational buildings are designed with users in mind and with an eye for the latest knowledge on learning and social interaction.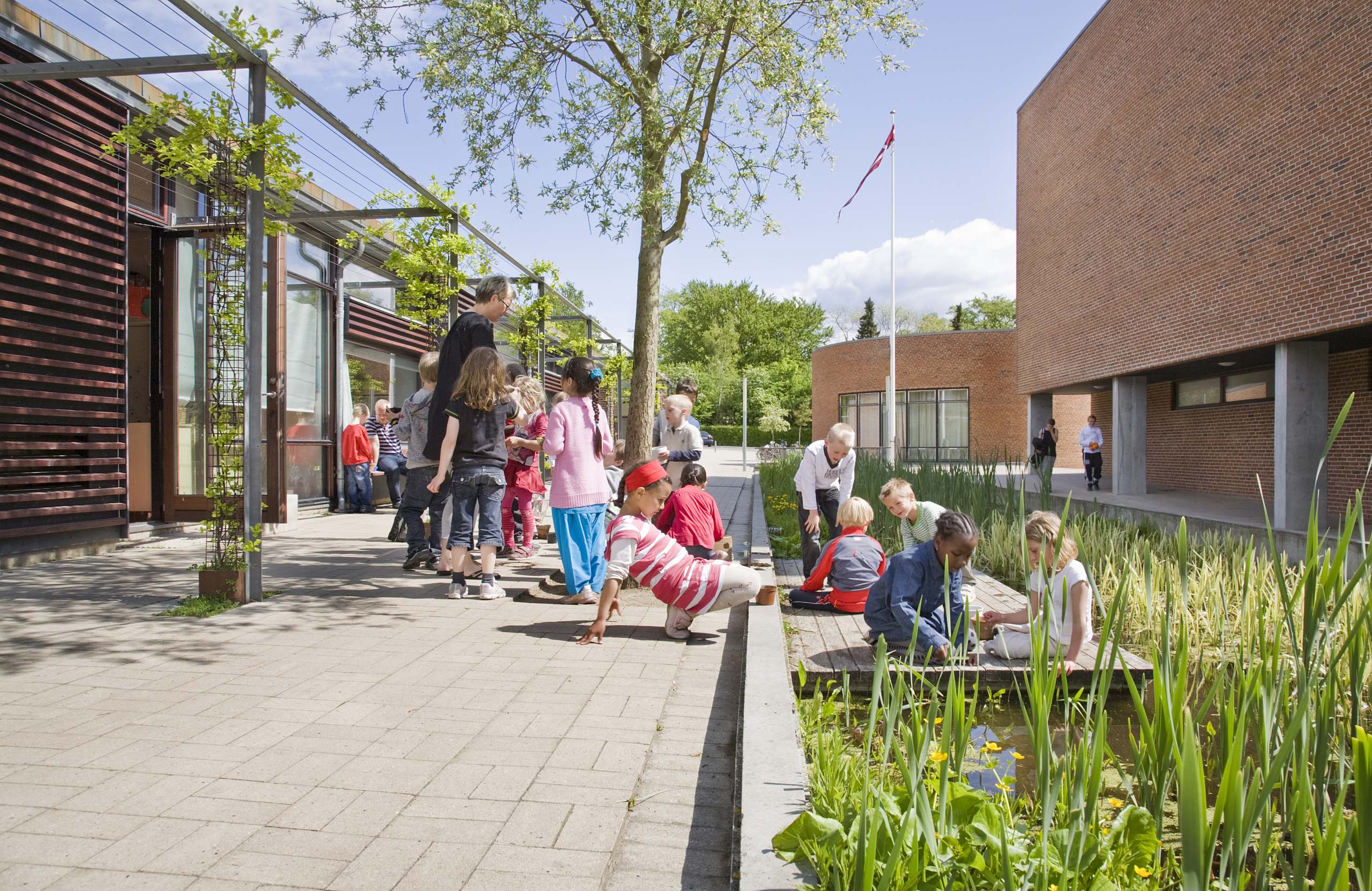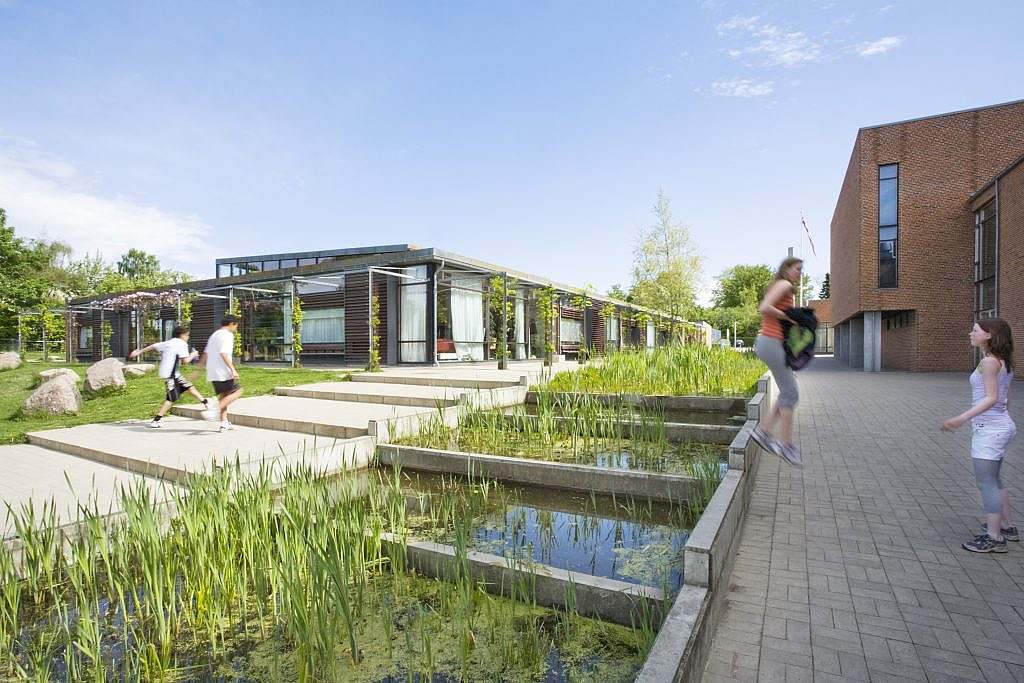 Instructional architecture that provides the best environment for learning and supports the school's vision
The physical environment has a decisive influence on the learning environment, and this obliges us as architects. KHR Architecture is passionate about creating learning environments that inspire the desire to learn and at the same time support the organisation's teaching methods.
We program, sketch and design everything from primary and secondary schools to universities and research environments. We take as our starting point the users and the latest knowledge about learning, well-being and pedagogy, while thinking long-term so that the architecture meets changing needs and learning strategies.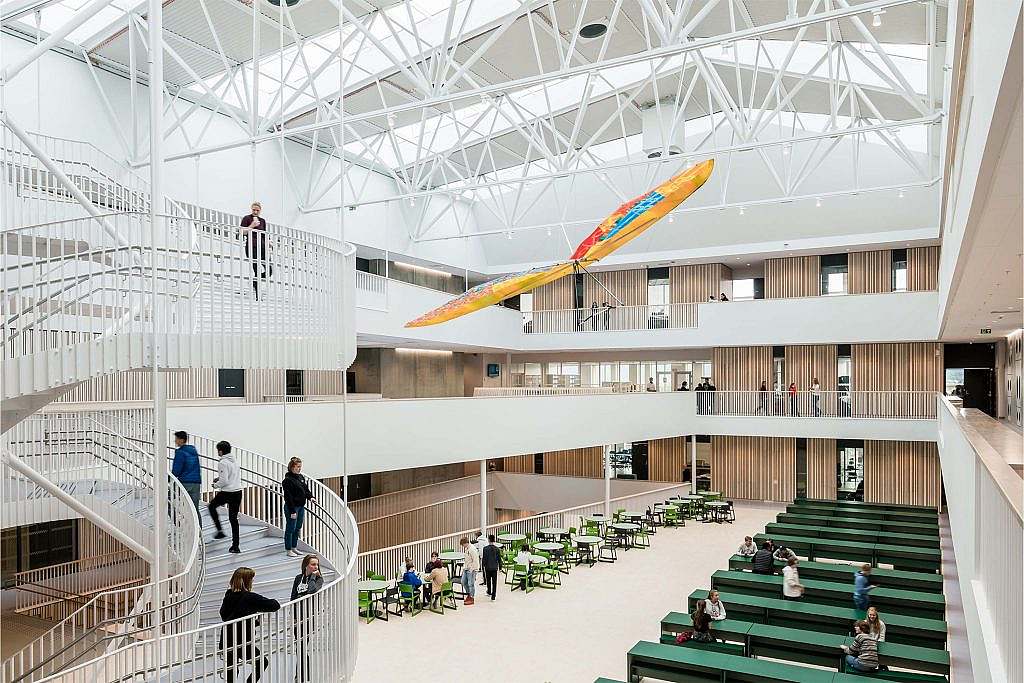 Inspiring learning environments with a focus on light, flow and function
The architecture can explore the pedagogical tools used in different teaching situations. The design of the spaces ensures safety and overview. The daily flow through the building can be supported by strategically placed light and opportunities for views, while challenging users' bodies to explore the building through unconventional spatial sequences, varied placement of windows according to daylight environment and inspiring alternatives to the classical classroom.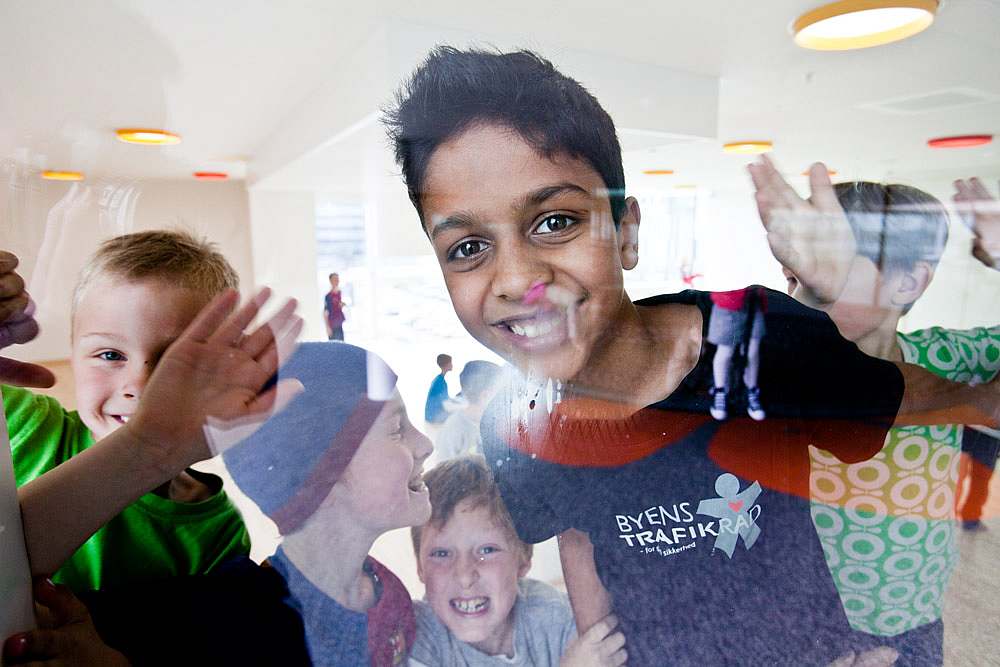 Decades of experience in school construction
For decades, KHR has programmed and projected educational islands adapted to changing pedagogical principles, didactic thinking and latest learning methods.
Based on the modern thinking of the "systems school", KHR developed the Trines School in the early 1970s, inspired by the period's focus on optimised building systems.
At the beginning of the new millennium, we as architects helped to create Utterslev School, symbolising a whole new way of thinking about education, where the boundaries between traditional disciplines were broken down and school and leisure began to be thought of together.
In 2012 Ørestad School was done. A school that rethinks the classic primary school by creating spaces that stimulate children's curiosity and interest, while supporting community and an experiential learning process.
Today we are planning an educational institution in Nuuk, where the architecture supports children's growth and learning from nursery to secondary school, and in Berlin we are designing a school, which is structured according to a Berlin "cluster" concept, where the large school is divided into smaller school units.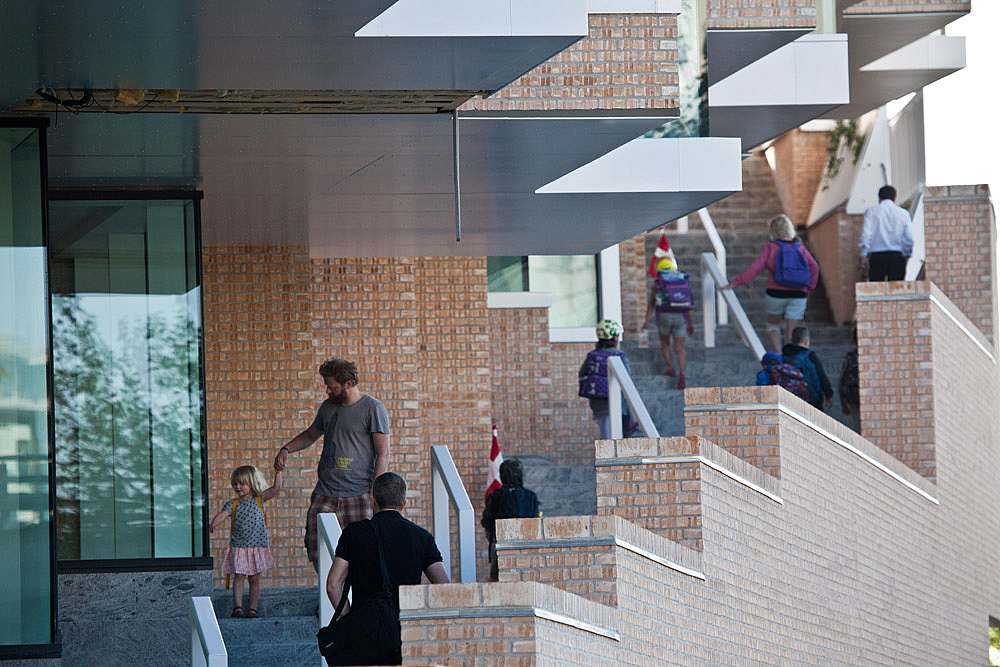 "With a focus on children's understanding of space, the rooms are designed to be small enough for children to feel safe, yet large enough for curious eyes to see around the corner."
Mikkel Beedholm, creative partner and architect, about Ørestad School.
Contact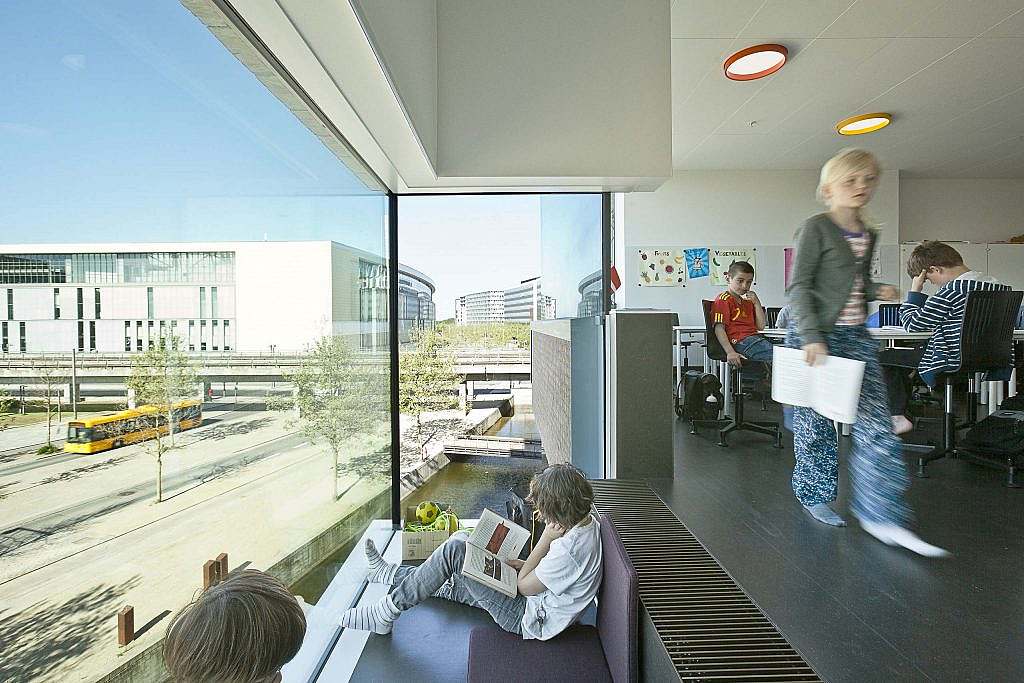 Educational buildings place high demands on robustness, acoustics and lighting conditions
KHR draws on many years of experience in building schools, universities and day care centres. This helps to ensure that educational buildings meet the high standards of durability, acoustics and lighting.
Our internal research department contributes the latest knowledge on issues such as optimising social sustainability, energy consumption and lighting, including through research projects in collaboration with municipalities and primary schools.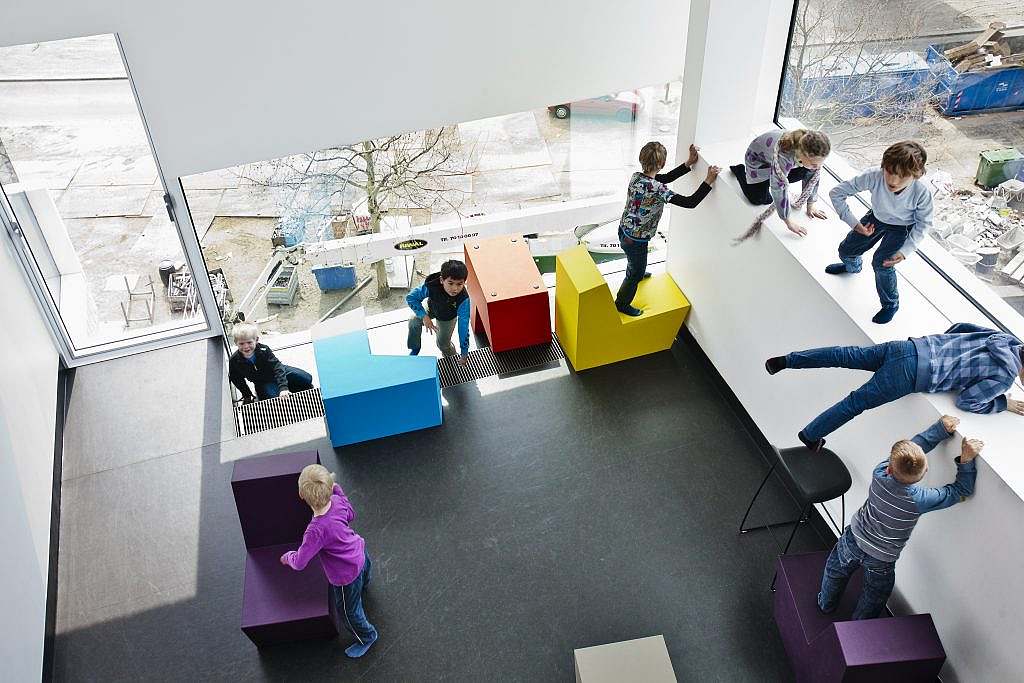 Optimal frameworks for learning environments are often a matter of having insight into the complex organisational framework
Our experience is that a good user process with well-planned meetings is rewarding and fruitful in the process. Workshops and meetings can help to optimise the overall flow of the architecture and clarify the different needs and wishes of users in terms of teaching methods and learning styles. User processes can usefully be conducted with management, administration, teaching staff and students. The process is explored by co-creation with learners, innovation of new solutions and evaluation by researchers.