Jens Bangs Guest House is a summer house inspired by the old fishing huts in the area and is a beautiful example of how a house can fit into a beautiful landscape in a simple and minimal way.
City
Struer
Country
Denmark
Year
2004
Area
㎡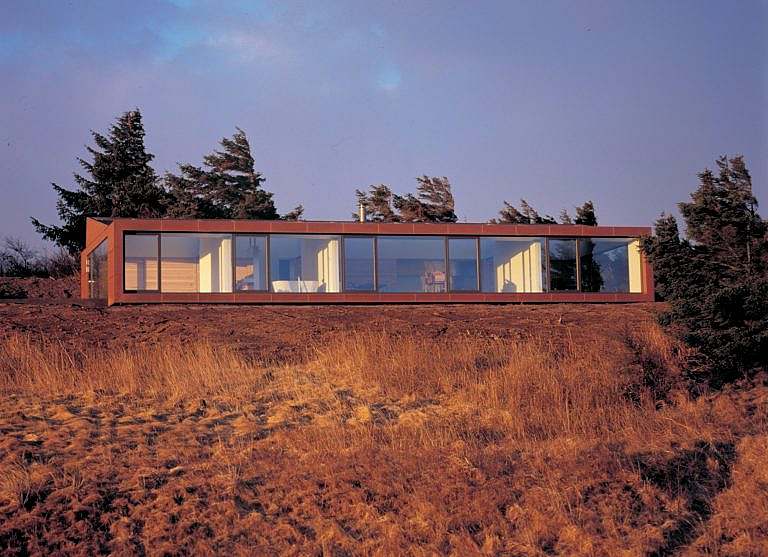 A guest house with panoramic views of the beautiful countryside
At the end of the 1930s, the painter Jens Søndergaard stayed in a house in Toftum, and in a letter to his friend Leo Svane he tells of landscapes so wonderfully large that Thy is out of all proportion. The artist's fascination with the special light, the sharply curving Toftum Mountains and the high skies of the Limfjord region resulted in several striking pictures - often painted in the same area where the current guest house is built. The landscape is truly breathtaking. The building is nestled into a slope on a single-height hillside, with 200 degree panoramic views from east to west across an open, undeveloped dune and meadow area down towards Nissum Bredning.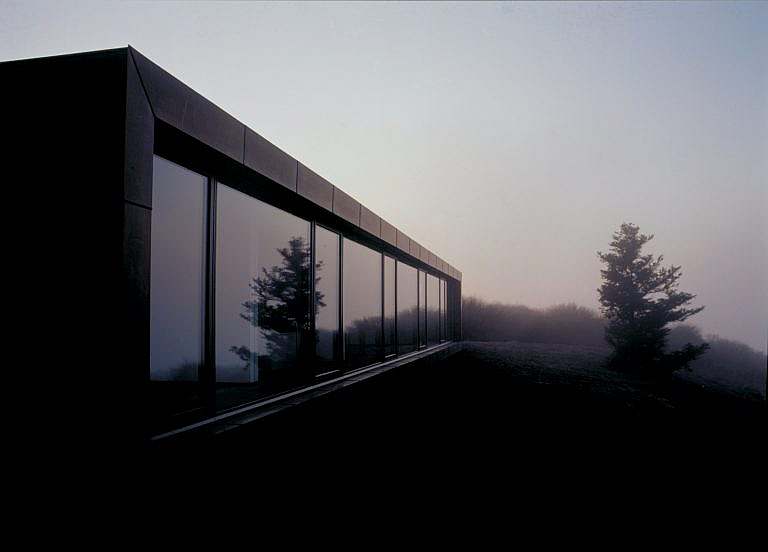 Skylight separates the functions of the house into an open and closed part
The roof is broken by a continuous skylight, which spatially separates the secondary functions of the building in the closed core towards the south from the primary functions in the more open spatial sequences towards the other corners of the world.
The building's load-bearing system consists of steel frames, while the roof and external walls are constructed of prefabricated wooden cassettes adapted to the building's main module.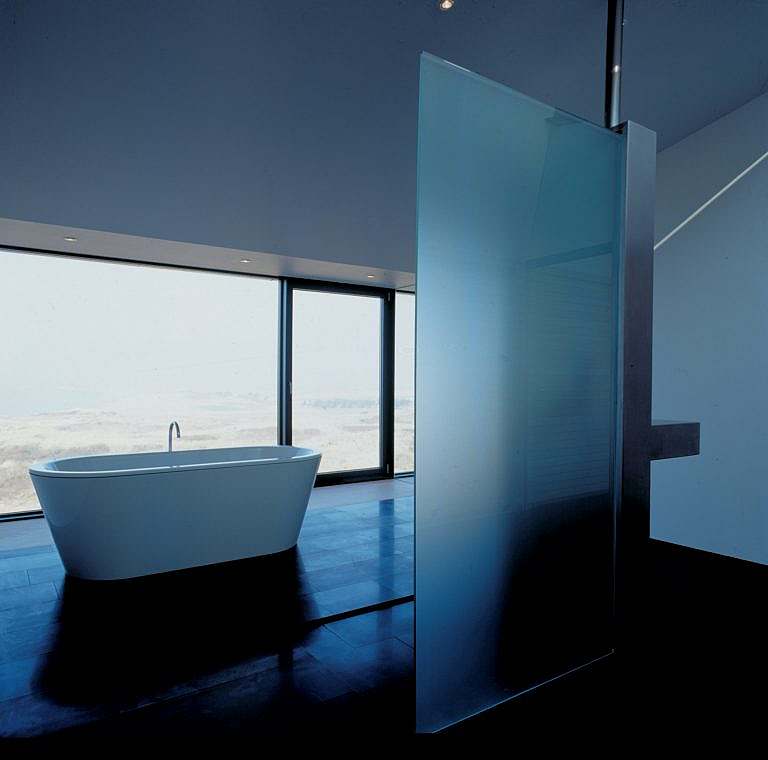 "The idea has been to capture the light of the sky in a coherent spatial sequence with a house that respects the profile of the mountain ridge from all angles."
Jan Søndergaard, Professor and Architect
Contact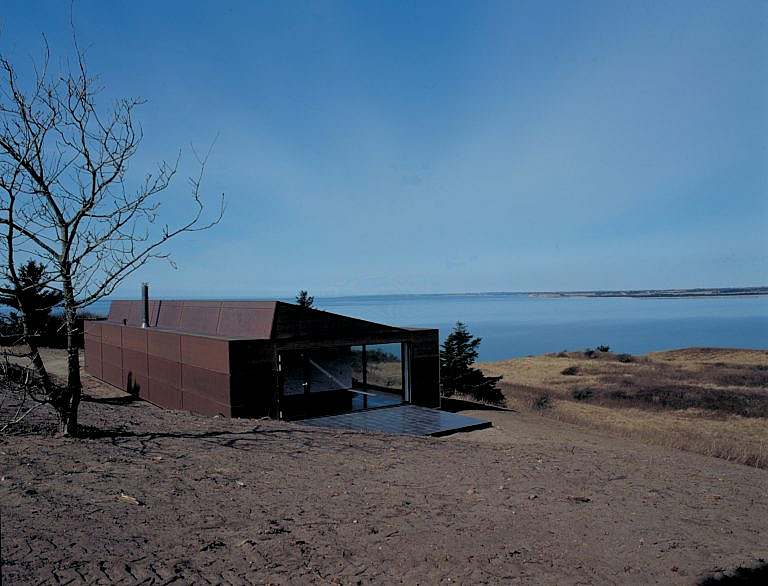 The simple architecture and materiality of the guest house
The guesthouse is basically made up of two parts, a concrete slab covered with basalt and a copper shell made of cardboard with a thin flexible copper coating, the waffle-like embossing of which results from compression between the copper and cardboard.
The copper skull is both facade and roof, closed to the slope in the south and open to the north and in the gables to the east and west.
The concrete slab is the floor of the house and forms a continuous plane from the morning terrace in the east to the evening terrace in the west.