Ørestad School and Library in Copenhagen is internationally renowned for its architecture, which creates an environment for play, learning and socialising at eye level with primary school pupils. It is a CO2-neutral pioneering building with green roofs and exemplary architectural robustness in both materials and spatial distribution. The design language is lush and varied in both plan and facade, with an interior characterised by a precise structure with many organisational possibilities.
By
Copenhagen
Country
Denmark
Client
Ørestad School and Library
Year
2014
Area
14500 ㎡
Funding
290 M
Sustainability
Low energy class 1, CO2 neutral
Awards
1st prize in architectural competition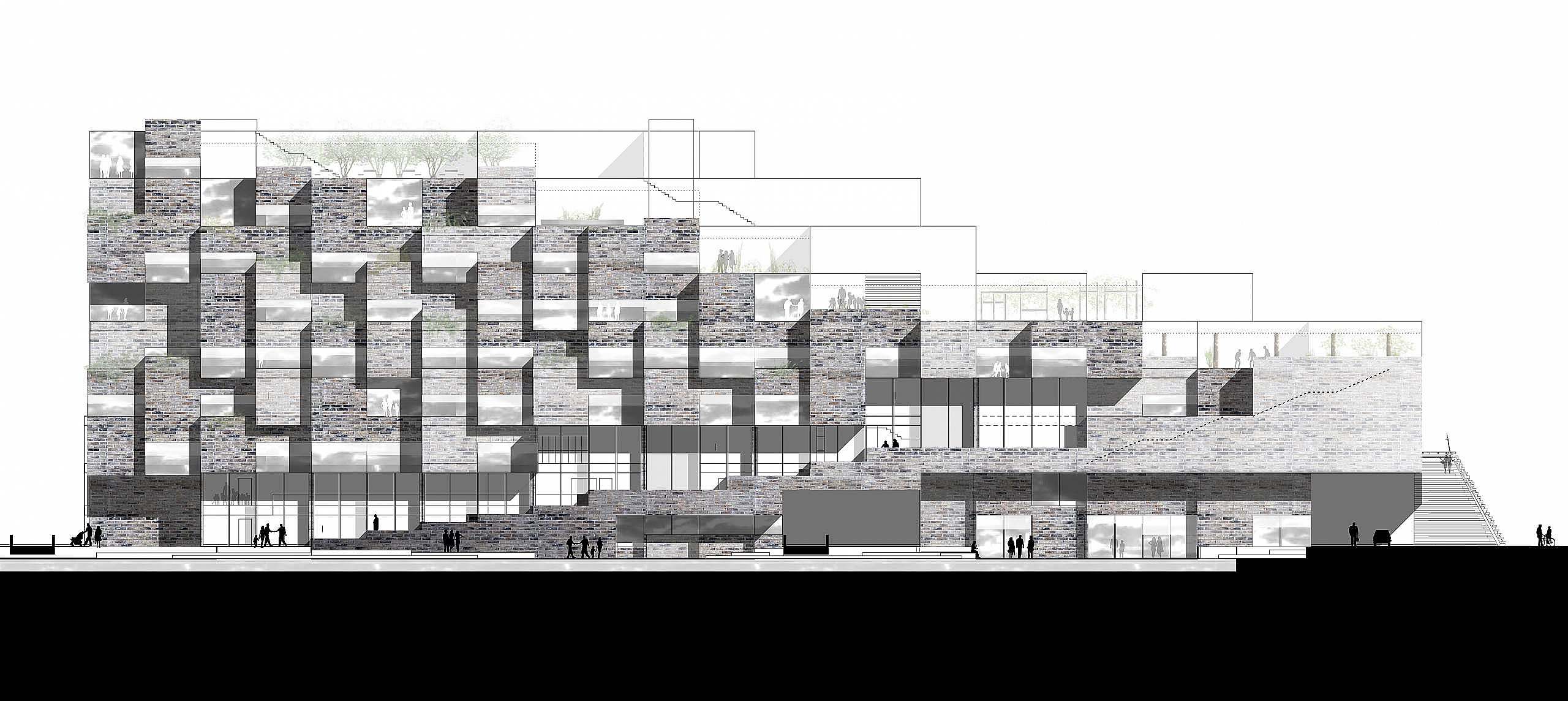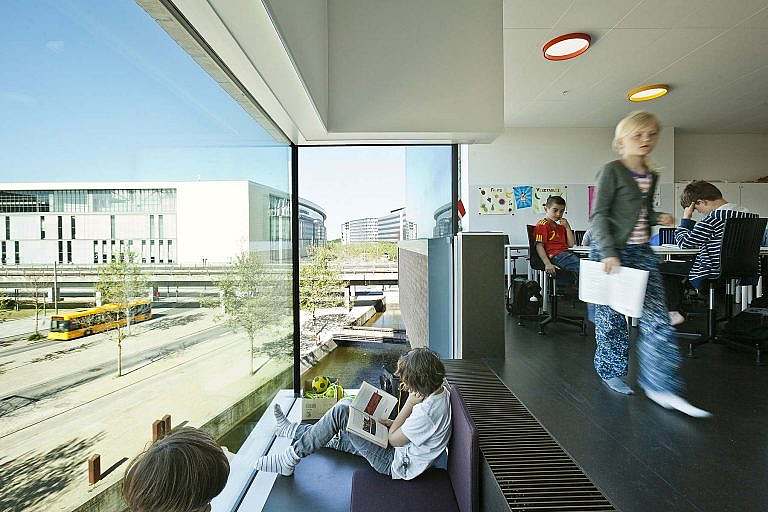 The city and discovery. Presence and inspiration.
This is KHR Architects' vision for the school, leisure facilities and library in Ørestad City. There are hanging gardens, bay windows and small piazzas, just like in an inspiring medieval city. Visitors are invited to explore a myriad of small alleys and terraces outside the building, which is made publicly accessible by an exterior staircase.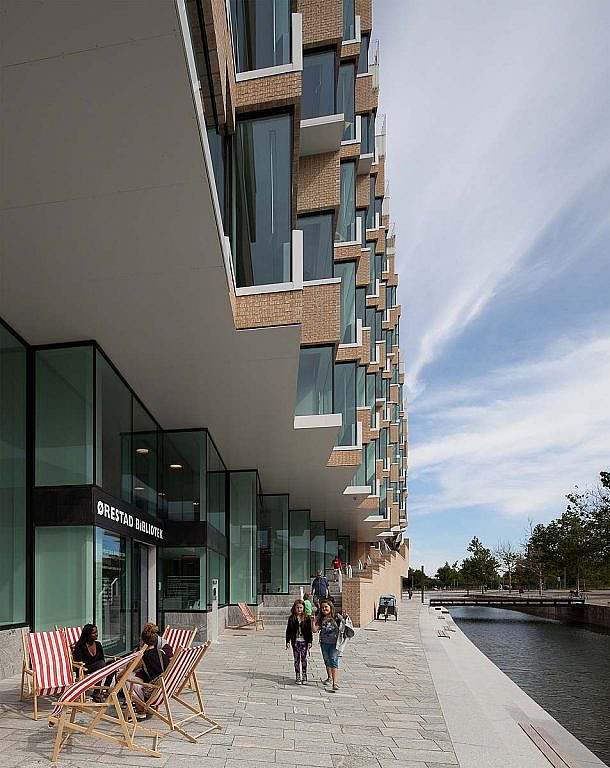 Green architecture
KHR architects have been pioneers in sustainable architecture in Denmark. Their concern for the environment is clearly reflected in Ørestad School, which spearheaded the City of Copenhagen's efforts to save energy.
Outdoor and indoor venues reinforce the City of Copenhagen's vision to make Ørestad School a social and cultural hub for Ørestad.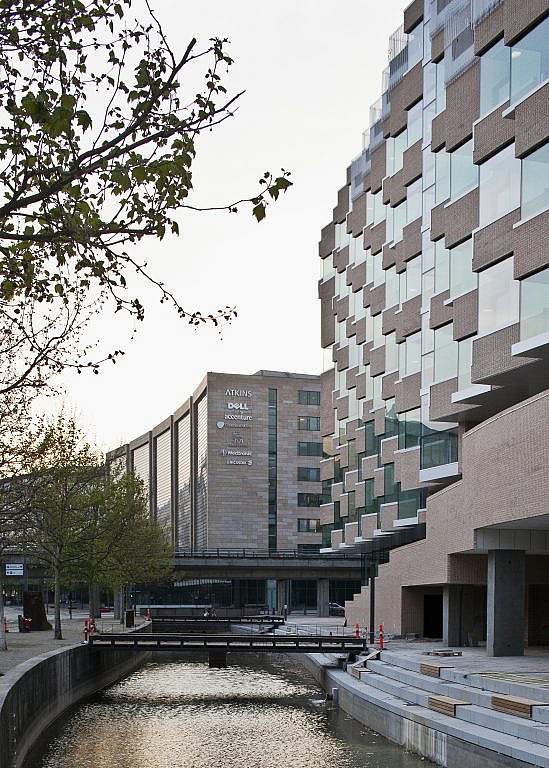 "The variety of spaces allows for group work, workshop work and time for contemplation. The floors and the connections between them are designed like the streets of a mountain town with a variety of dense alleys, piazzas, open views of the surroundings and small quiet spaces. The main routes through the city of the school are clear, but shortcuts create diversity and connections between the different functions of the school."
Mikkel Beedholm, Head Architect at Ørestad School.
Contact