The Dolomite Houses blend the best of townhouses, apartments and detached houses to achieve a higher build rate while maintaining a high quality of light, air and space. The building is DGNB Silver certified and contains a total of 35 apartments and 16 townhouses.
City
Ørestad South
Client
Core Property
Year
2021
Area
2 700 ㎡
Awards
DGNB Silver
Partners
Contractor: Q-Construction, EKJ Consulting Engineers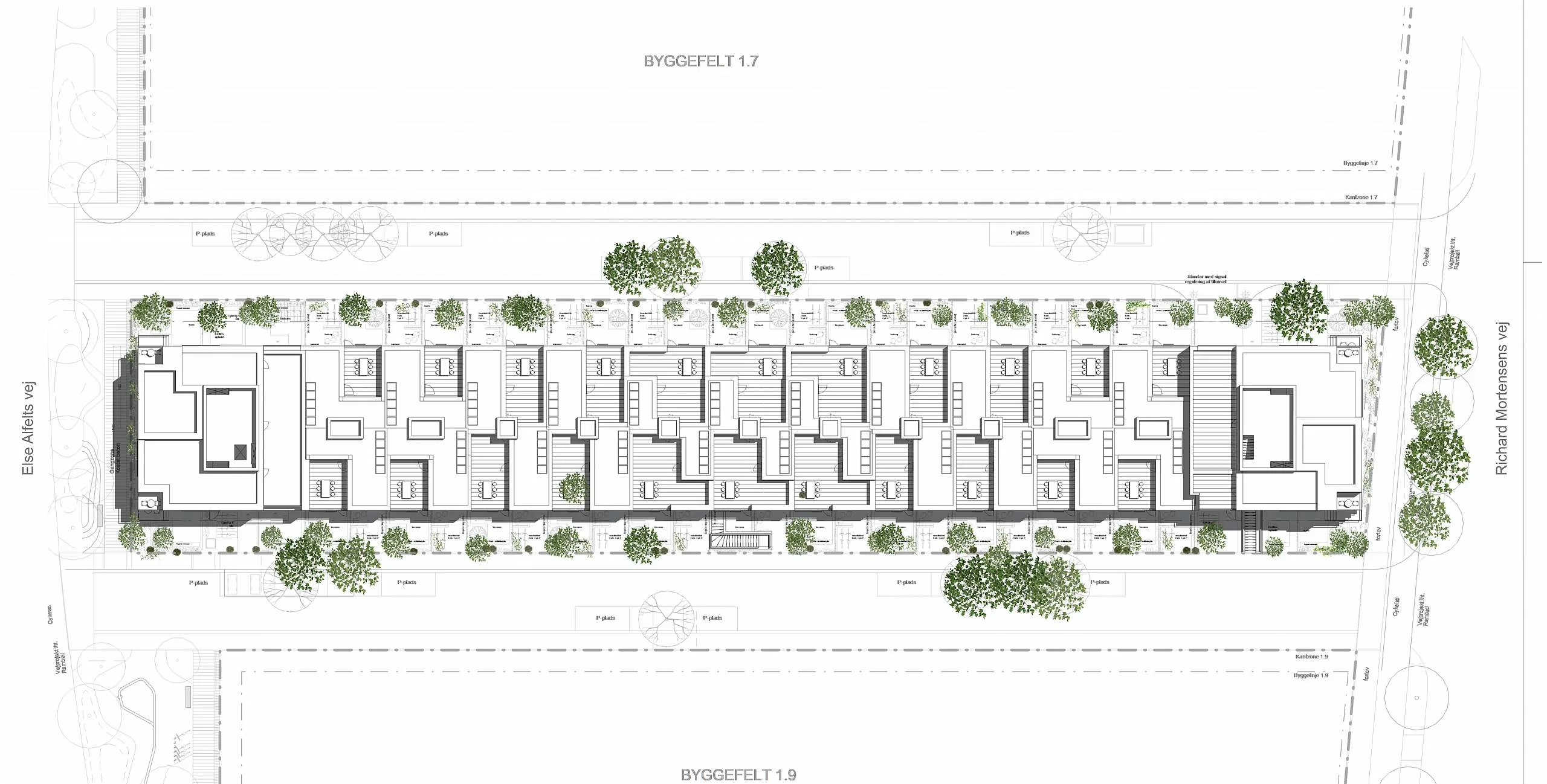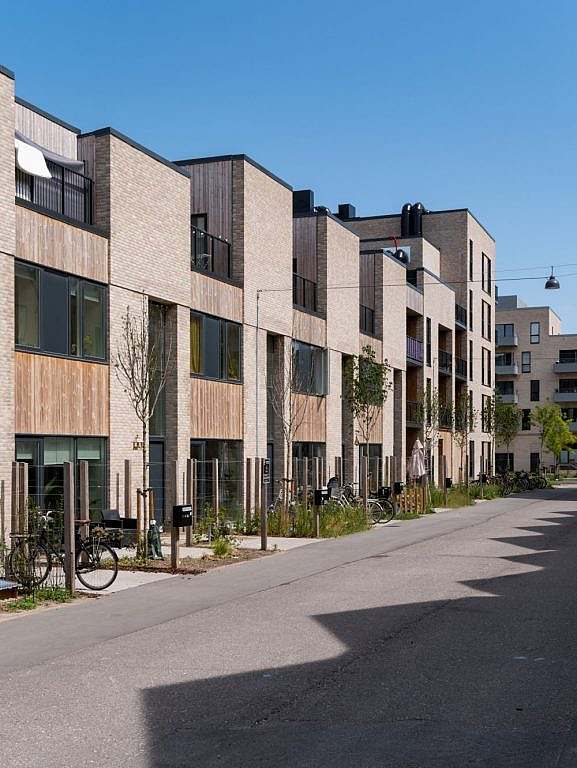 The dwelling is compact and attractive by the high slender entrance with skylight
From the front door, an attractive hallway opens up to a bright and large kitchen area that continues into its own garden. Along the way, both a cloakroom and guest toilet are conveniently located within easy reach of the stairwell. The hall's staircase leads up to the home's other rooms.
At the top there is a roof garden facing the back garden. Since the building faces north-south, all houses have a south-facing garden, either on the roof or in the extension of the kitchen-living room.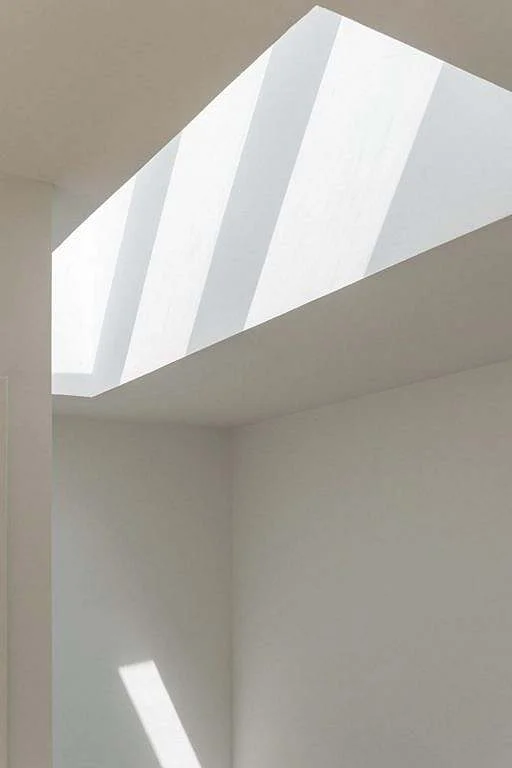 An architectural concept without backsides requires community
"The houses are oriented in a ying-yang pattern that creates alternating entrances and gardens in the same façade. The townhouses embrace both streets, creating active fronts rather than backs, and the residents of the Dolomite houses become part of the life of both streets."
Janina Zerbe, Creative Director and Partner of KHR Architecture
Contact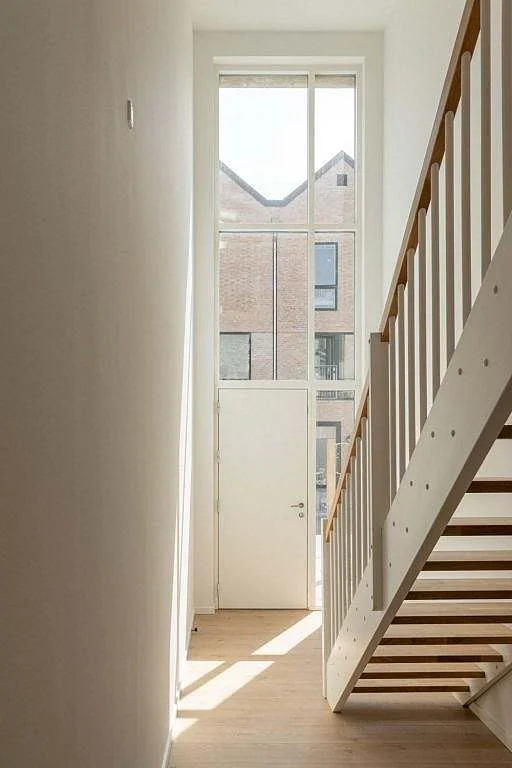 The houses have an active fifth facade upwards, which draws light down and allows a deep building with plenty of daylight from three sides
During the day, the sun's rays will sweep across the floor and create patches of sunlight on the stairs where you can sit. The staircase becomes a space-creating element, both by virtue of the light drawn in and distributed from above, but also as a place that caters for the need for informal spontaneous seating in the centre of the home. The sky light provides a good orientation in the house and the room height shortening effect ensures fresh air and prevents overheating.