Hvidovrevejs Butikstorv is to be renewed and the area extended with an additional 8400 sqm for housing, business and parking.
KHR Architecture has designed a terraced building with 86 new apartments based on an efficient modular concept. The community is supported by a community centre and a green courtyard, while the local environment is enhanced by a new urban square. The plan is to give a facelift to the existing buildings, so that the development has a uniform look.
By
Hvidovre
Country
Denmark
Client
Zetland Capitals
Area
15 880 ㎡
Sustainability
DGNB Gold, focus on social sustainability
Partners
WSP, Marianne Levinsen Landscape
Services
Architectural consultancy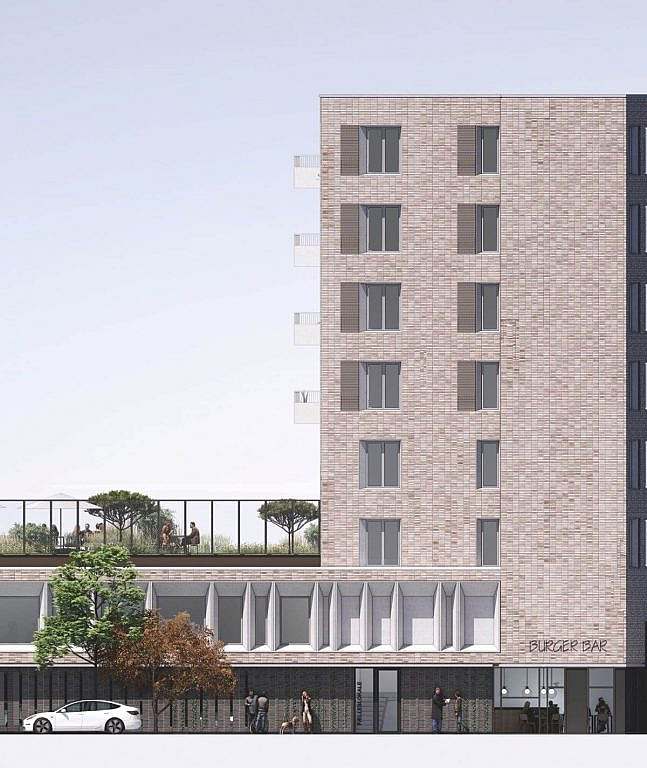 Balconies, roof terraces and green courtyards
The residential block is designed as a horseshoe in levels, sloping down towards the existing retail square. This ensures both good light conditions and space for a screened, green common area.
All apartments have balconies and the upper ones have their own roof terrace. Due to the location between Hvidovrevej and Dalumvej, there are dust screens and double glazed windows, which allow you to air out without letting in the city noise.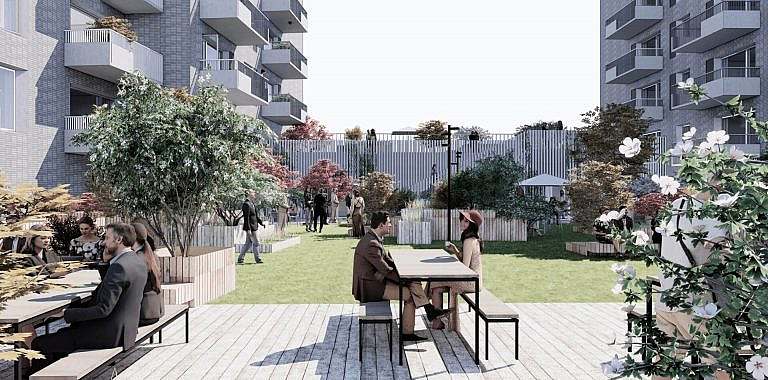 Focus on buildability
The design of the facade is based on the requirements of the local plan as well as specifications from module and material suppliers, while the apartment plans are re-used to facilitate the design and construction phase. In this way, aesthetics and buildability go hand in hand.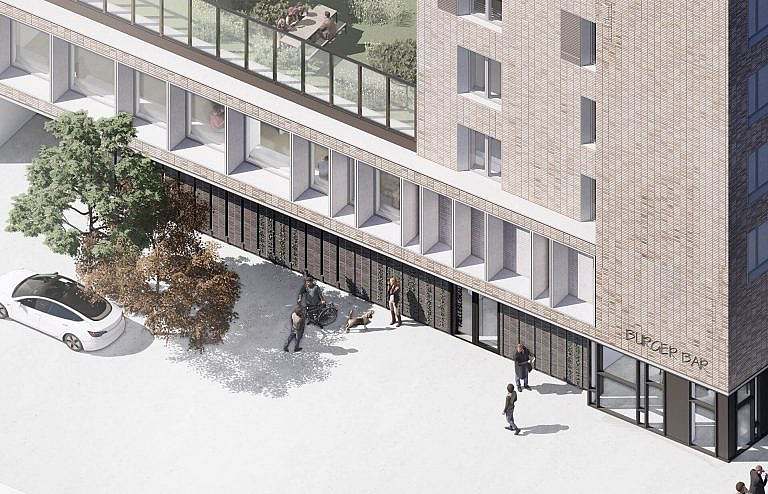 "The green courtyard and a community centre mean that people in the development will naturally come together more. At the same time, it is a great advantage for the small tenements that residents can use the common house when they need more space on special occasions."
Torben Juul, Design Director and Partner