A peaceful haven in the deep quiet of the forest. This is the vision behind Skovgården in Herlev, designed by KHR Architecture. Skovgården houses 24 apartments for people with permanent mental and physical disabilities.
By
Herlev
Country
Denmark
Client
Capital Region
Year
2007
Area
1650 ㎡
Funding
DKK 24.8M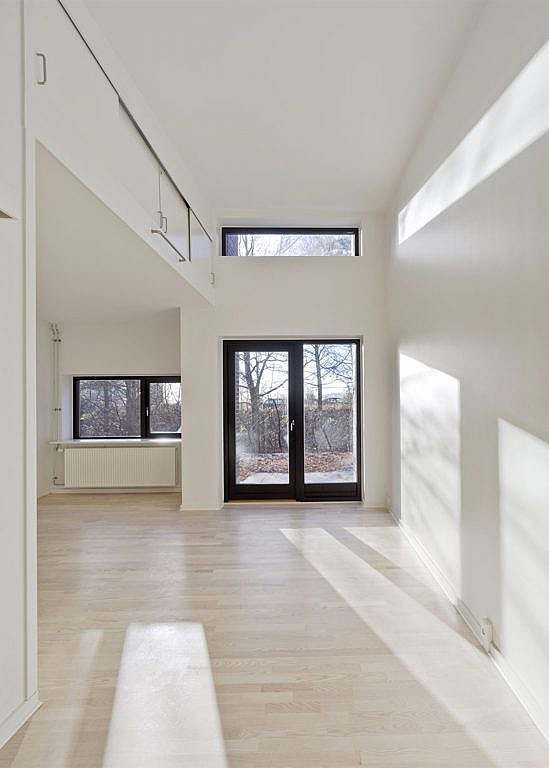 Light of the forest
Inside the apartment, the forest is the first thing you see. The light filters down through the wooden crowns and gives the apartments a special atmosphere. A sloping roof surface zones the apartments, so that living areas have a lower and more intimate ceiling height than areas where you move around. The apartments have a bedroom, living room and private bathroom with toilet. From the living room, a glass door leads out into the woods to a private terrace where guests can be invited out to watch the forest life.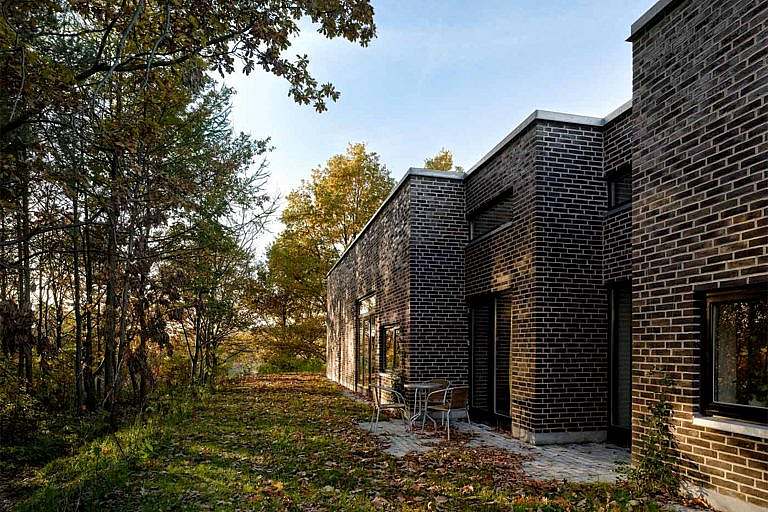 Trellised farm
Skovgården is located in a clearing in the City Forest. A three-storey farm with beautiful dark brown bricks, which harmonise beautifully with the beech and oak trees around. Skovgården has 24 apartments, which are organised around three living units. The units each have a communal kitchen with dining and living areas, where skylights provide a beautiful light. The apartments are staggered, so each has its own private entrance. From the common areas there is access to the shared courtyard where residents can meet and barbecue or just hang out on a quiet summer day.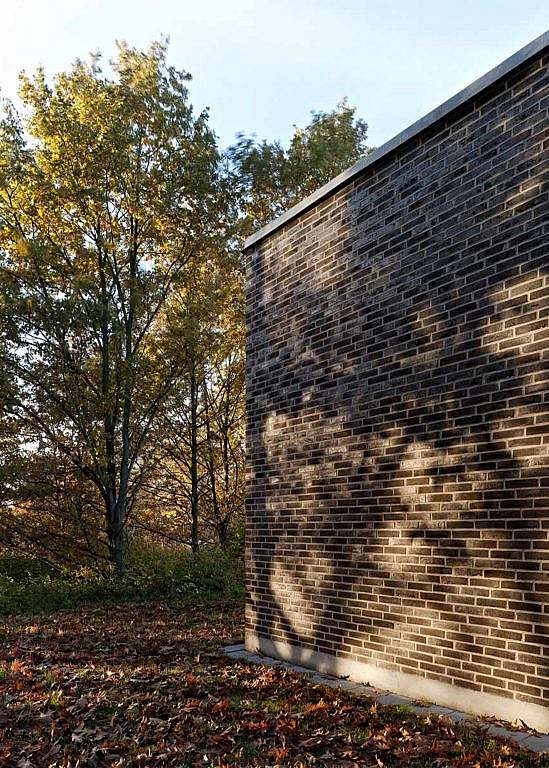 "The vision is to create a peaceful haven in the forest, where there is both space for privacy and community activities for residents"
Mikkel Beedholm, Architect and Partner, KHR Architecture
Contact