BIM and digital building models are an invaluable tool for working accurately and collaborating effectively in the design and construction phases.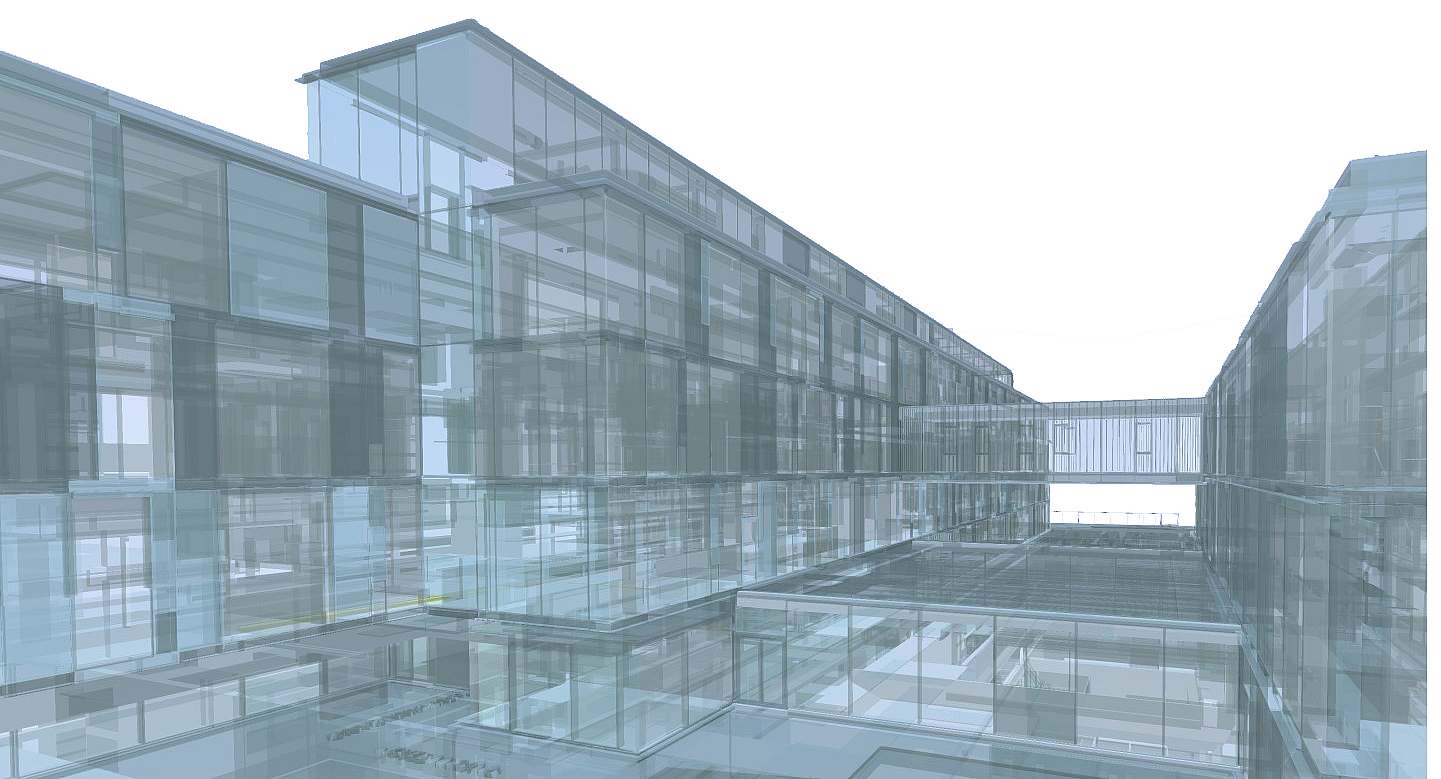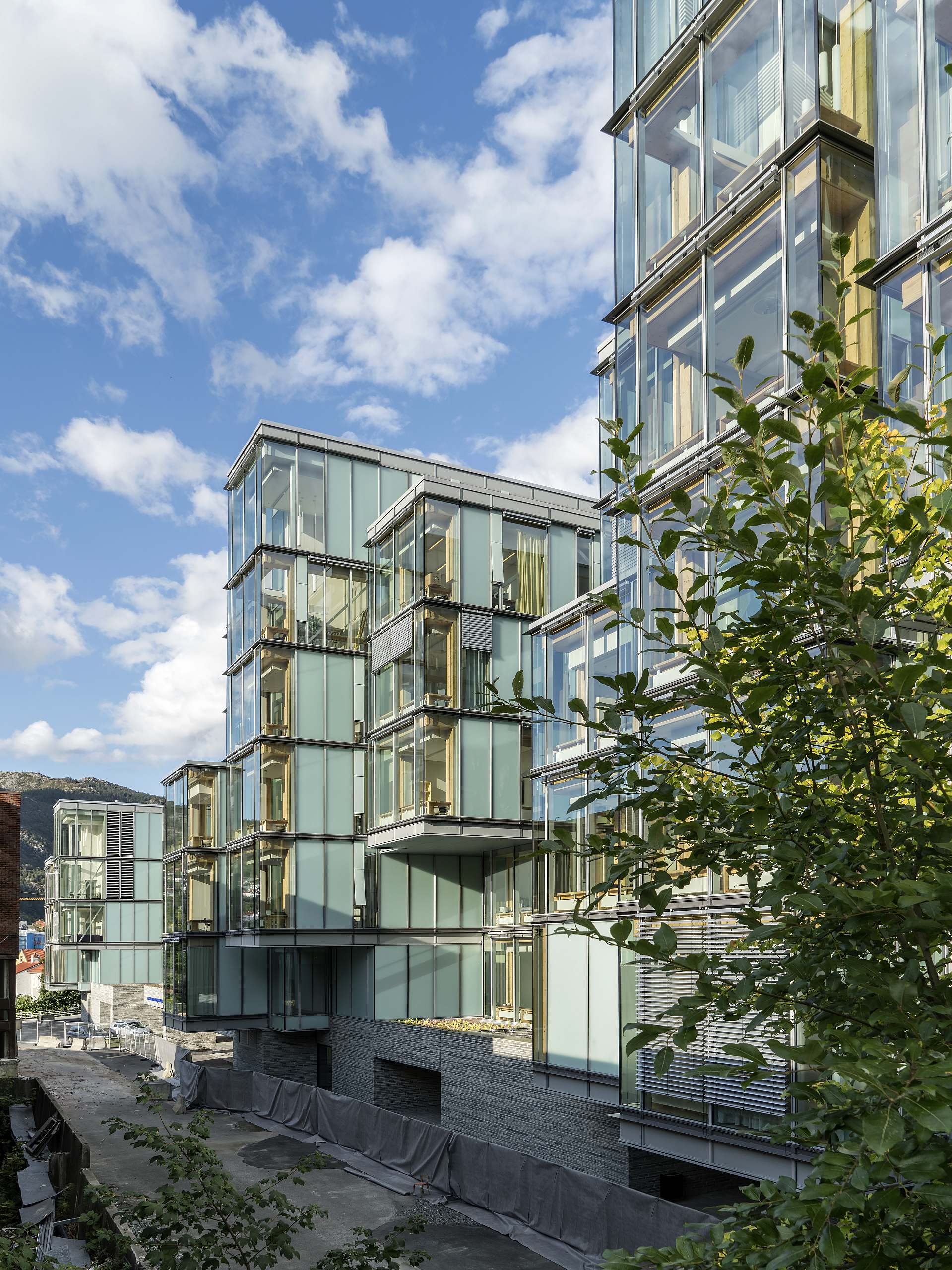 Digital building models have many advantages
Designing in digital building models (BIM) is now widely used in the construction industry and is quite indispensable in many projects. We are happy to help with the ICT management of your project, or handle the digital project management as part of a larger package. By using digital construction models, the design phase becomes more accurate and detailed, both in terms of material consumption, construction solutions and schedules. BIM models also have great potential in terms of time management, quality assurance and coordination between the different professional contractors during the execution phase.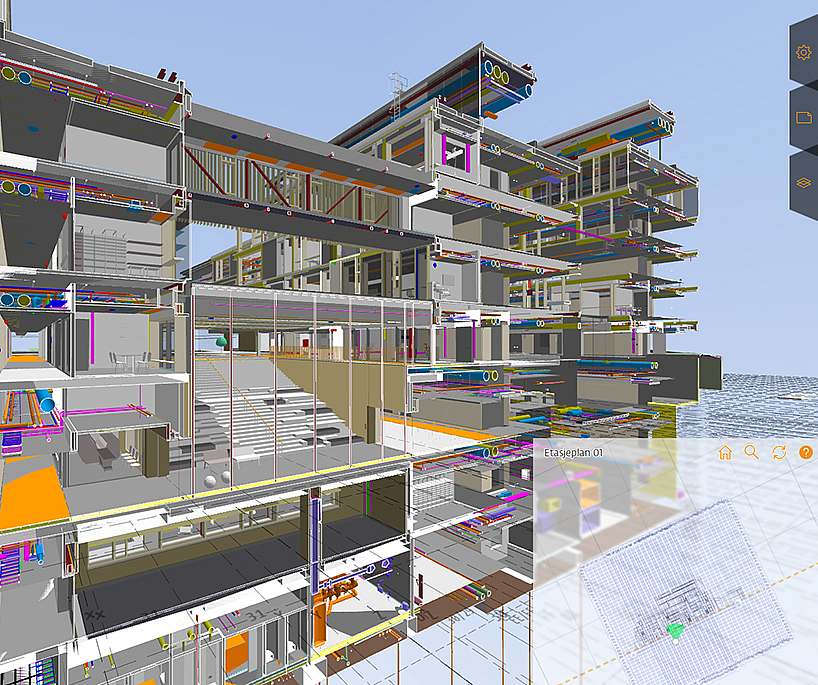 World's first fully digital hospital building
Haukeland Children's and Adolescent Hospital is the first hospital building in the world to work fully digitally in both design and on site. KHR are architects on this very large-scale pioneering project and have built up extensive experience in working 100% paperless.
As a design office, we also have a BIM manager who follows the latest developments and ensures internal training and sparring. We work with programmes such as Revit, Autocad, dRofus, Enscape, Solibri, BIM360, ArchiCAD, Rhino and SketchUp.


Enter the 3D model of your future building via VR glasses
We know from experience that it can be difficult for people without an architectural background to relate to sketches and proposals. By combining 3D models in Enscape, for example, with virtual reality glasses, we can give the client and users access to the designed building. You simply move around the building by steering with a handheld controller and see the rooms in front of you in the VR glasses.
In this way, the BIM model provides a common starting point for a very concrete dialogue that ensures that the building meets the expectations of the client and the users.