The design idea for the Circle lamp emerged during the design of Ørestad School in Copenhagen, where it plays up to the building's architecture and adds an extra dimension to the interior. Circle is produced by Louis Poulsen.
City
Ørestad
Country
Denmark
Client
Municipality of Copenhagen
Year
2012
Partners
Produced by Louis Poulsen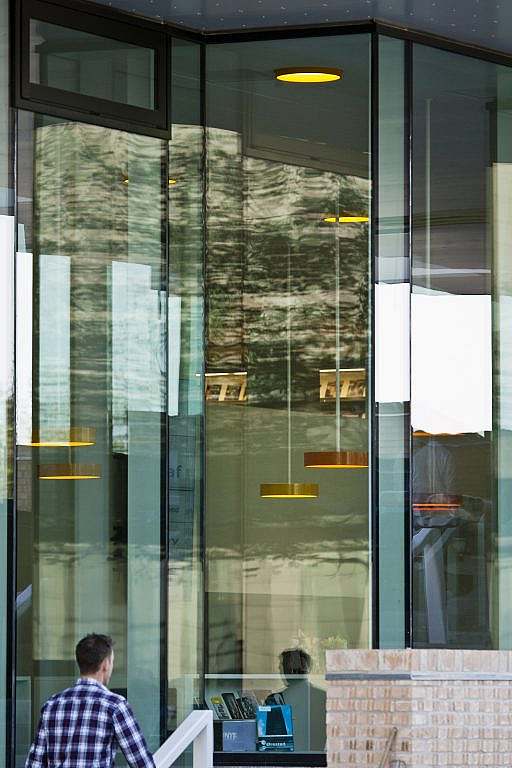 LP Circle is a ceiling lighting concept that allows you to create individual lighting in unprecedented combinations.
The design is simple with a twist, and the luminaire is in many ways thought beyond rational needs. The discreet lamp can be positioned where it makes the most functional and decorative sense, elegantly incorporating the ceiling into the visual atmosphere of the room.
The LP Circle lamp is available in two sizes - Ø260 and Ø450 - and in four versions: recessed, semi-recessed, surface-mounted and pendant. It is designed by Mikkel Beedholm and produced by Louis Poulsen.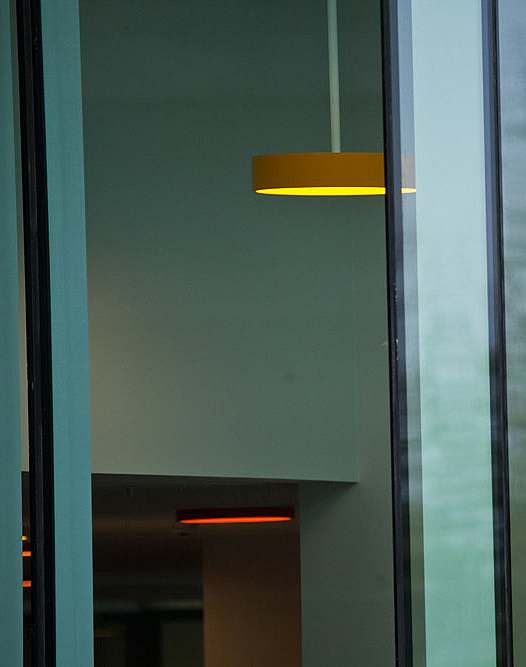 People thrive in the right light
In the past, the focus was on brightness, but today the colour temperature of light has also become an issue and we are paying more attention to the quality of light and its impact on mood and well-being: the cold light of day has a dynamic and invigorating effect, while the light of the old incandescent lamp has a warm and relaxing effect.
LP Circle has a range of colour temperatures from 2700 to 5700K - from a warm and comfortable to a fresh and cool light, so it can adapt to your specific wants and needs.
LP Circle is a range of lamps that meet professional lighting requirements, whether we are talking about educational establishments, offices or shops.
We use electric light for well over 90 percent of our waking hours and it's vital for our well-being and performance that light is geared to people - not the other way around. Evolutionarily, daylight has always governed the rhythm of human life, and the better we can simulate and complement natural light, the better we can use it to create the right mood - whether we need to work efficiently or relax well.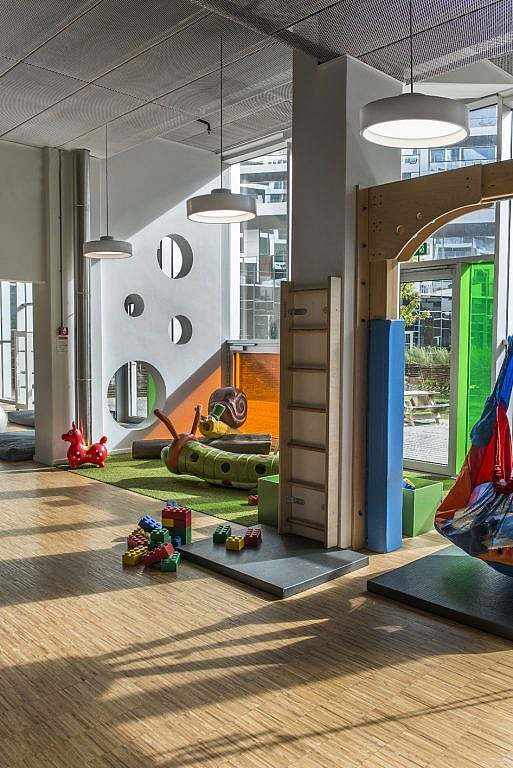 "The luminaire didn't just have to spiral down through the ceiling like a tin can - there had to be a thickness to the collar that would not only give the luminaire character, but also play up to the architecture of the house and could add an extra dimension to the interior through the collar's different reflections of light. In addition, the choice of colours is also special - this is not normally seen in ceiling luminaires, but there is an explanation for this, as the coloured cranes help to positively reduce glare and make the shape of the lamp appear more distinct. In addition, they add colour to often colourless rooms, both on and off."
Mikkel Beedholm, Partner in KHR Architecture and designer of Circle
Contact