The construction of Ericsson Domicil is a 30,000 m² extension of the Ericsson Mobile Platform in the Scanian city of Lund. The extension gave Ericsson's new overall domicile a character of being "a city within a building".
City
Lund
Country
Sweden
Client
Ericsson
Year
2002
Area
30 000 ㎡
Funding
DKK 330 M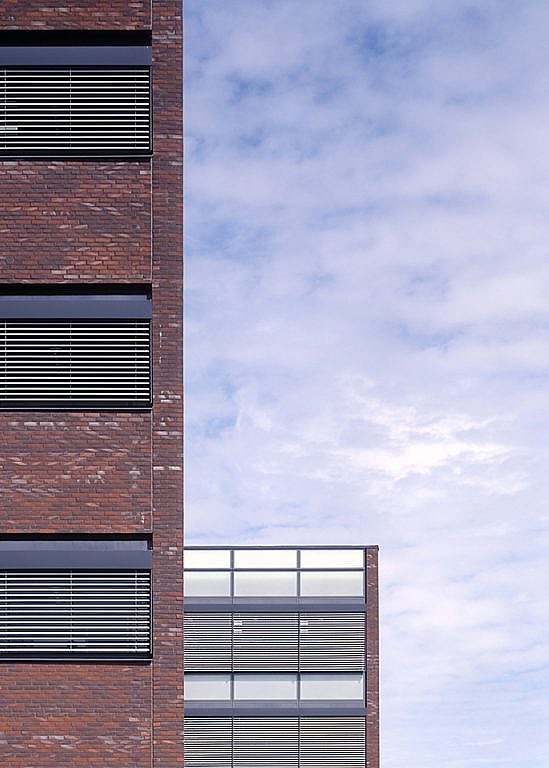 From outside to inside
The company's existing buildings are expressive on the outside, but more anonymous on the inside. In the new commercial building the relationship is reversed. In order to break down the scale in relation to the overall installation in the landscape, smaller, parallel and relatively closed building bodies are linked together.
By shifting the units in pairs, two high spaces have been created between the houses, whose floors are at different heights due to the hilly landscape. These spaces act as lower urban passages, interconnected and freely accessible.
Daylight is drawn into the gaps between the assembled building bodies. In the cracks are all vertical connections from which there is visual contact to the outside and to the staff in the more enclosed areas above the "city floor". Project development, production and administration take place, as in all modern enterprises of this kind, in secure enclosed environments with controlled access.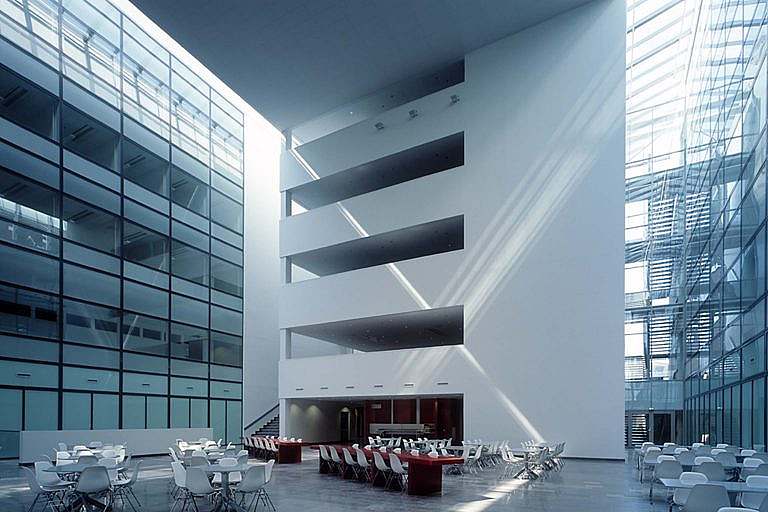 Relationship to the environment
The company is located in a rapidly developing area characterised by infrastructure, a prominent water tower and production buildings of varying architectural quality. The impression is dynamic, but also chaotic compared to the historic centre of Lund. To strengthen the link with old Lund, the facade of the new buildings is in red brick, associating with the historic buildings of Lund University, from which the company recruits a large proportion of its staff.
"The building creates inner spaces reminiscent of the dense city, offering different experiences of intimacy, insight and outlook."
Mikkel Beedholm, Architect and Partner, KHR Architecture
Contact