The combined production and administration building for fibreglass manufacturer Fiberline rises as an identity-creating landmark by the motorway close to Middelfart. Like a 300 metre long hill, the building grows out of the landscape and shoots back towards the sky. At the same time, Fiberline was created with a clear focus on creating the optimal production flow and good lighting conditions throughout the building. The result is an award-winning building that combines aesthetics and function in an exemplary way.
City
Middelfart
Country
Denmark
Client
Fiberline Composite
Area
25.000 ㎡
Funding
140 M
Sustainability
Glass fiber composite and wind turbine energy
Awards
Nominated for Mies van der Rohe award, 2006
The Plastics Prize, 2004
The European Steel Design Award, 2007

The architecture supports an optimal production flow
The building is designed to support an optimal production flow. The height of the space is defined by a high bearing for changing use. The warehouse is integrated into the architecture of the space as a dynamic and central installation within the building. Production-related functions are located on the ground floor and all administrative, research and market-related functions are located in a gallery, which forms the east-facing facade of the building.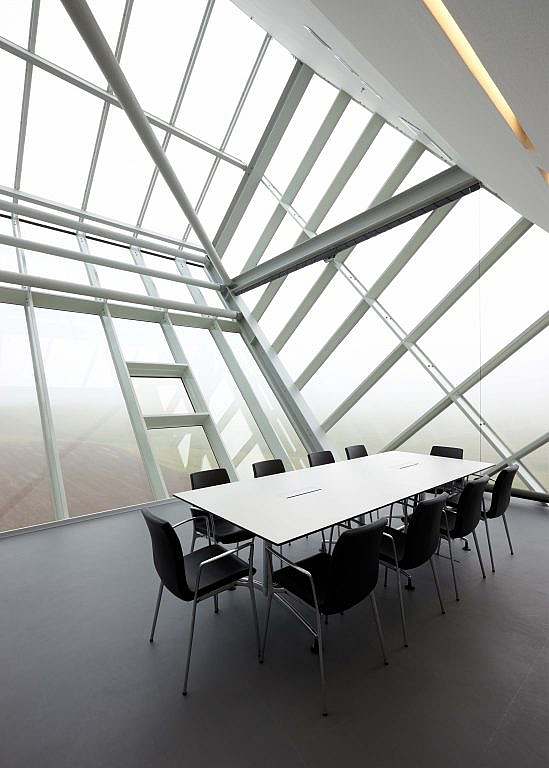 "Fiberline is the result of a meeting between a committed client, us as architects and the landscape."
Jan Søndergaard, Architect
Contact
Light is life-giving and in Fiberline light has almost become the architecture. Steel structures are minimised and windows are fitted in Fiberline fibreglass, which ensures maximum light penetration.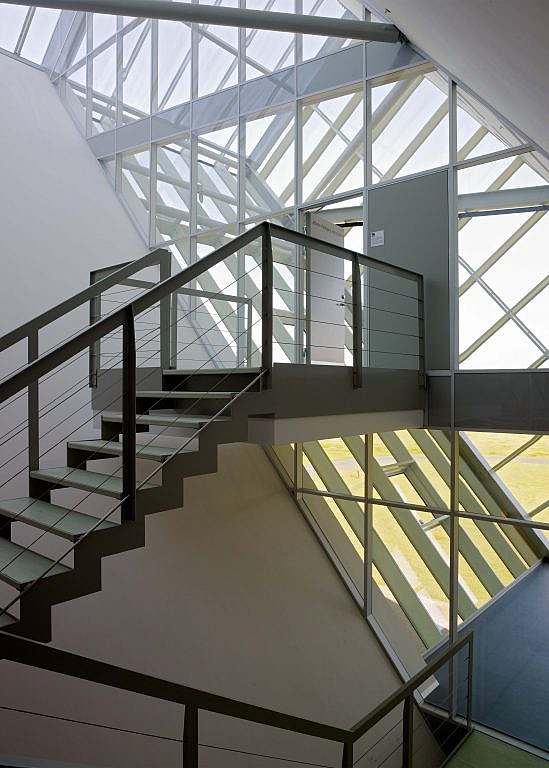 Light slits stage the glass beams
The room's working light through the three large light slits creates a varied working space that also stages the many light-reflecting white glass strands that make up the majority of the production itself.