The Vildbjerg school is built around a common square, where the school's additional functions spread out like rings in the water from this focal point.
City
Vildbjerg
Country
Denmark
Client
Trehøje Municipality
Year
2007
Area
12 000 ㎡
Funding
DKK 120 M
Awards
1st prize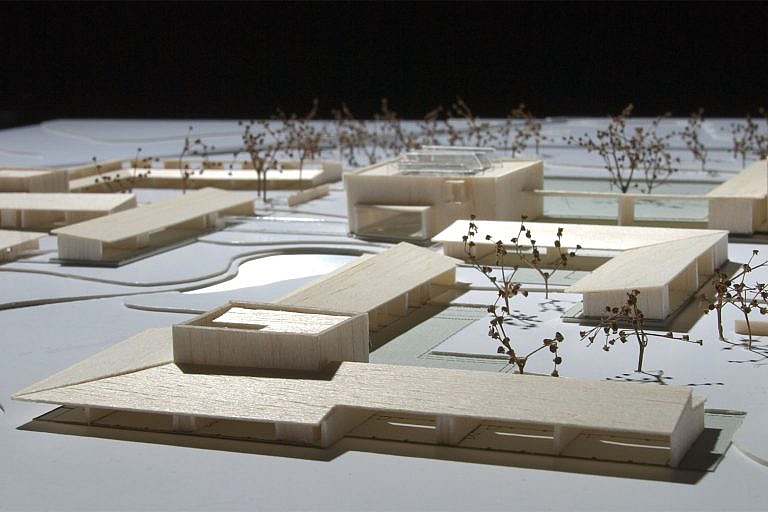 PPP project
The home classroom can be seen as a school within a school, where individuals can belong in their own home. Good daylight conditions in well-lit rooms ensure comfortable working spaces and lower energy consumption. The school is mainly on one level, which provides good accessibility and with a simple construction, robust materials and a known building technique, a school has been created that can last for many years. The school is built as a PPP project. The first of its kind in Denmark, the school will be built and run for 30 years by a private consortium with which KHR has partnered.
School as rings in the water
Vildbjerg Municipality has chosen a beautiful site for the location of Vildbjerg School, where the transition between the soft hilly landscape meets the town boundary in a meadow. The school is built around a common square, from which the school functions spread like rings in the water. In the first ring around the square the school's common functions are gathered, and in the outermost ring are the home class areas.
The school is characterised by a prominent position in the landscape and is perceived both as a unit towards the outside world, but also as a series of large-scale farms, clearly delineated from the surrounding landscape. A small lake, created by roof and surface run-off from the school, creates a blue wedge from the centre of the school to the low-lying lake area towards Vildbjerg. Nature and the surroundings are also drawn into the school's design in the form of gardens and green spaces. From the classrooms there is a view of the countryside.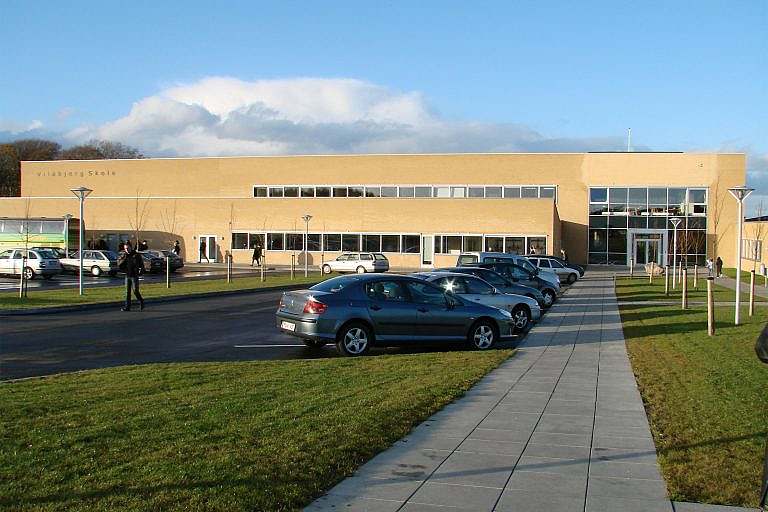 "The design of the school has focused on creating clear and easily perceived access and ensuring functional coherence between the parts of the school. Subject areas and home class areas have their own identity."
Peter Nielsen, Head of Building Consultancy, KHR Architecture