Hunderupskolen is in an architectural field of tension between the historic buildings and the modern new buildings. The new school respects, preserves and recreates the aura of its neighbour - the 100 year old Odense Kaserne.
City
Odense
Country
Denmark
Client
Odense Municipality
Year
2003
Area
10 000 ㎡
Funding
DKK 90 M
Sustainability
Natural ventilation, daylight optimisation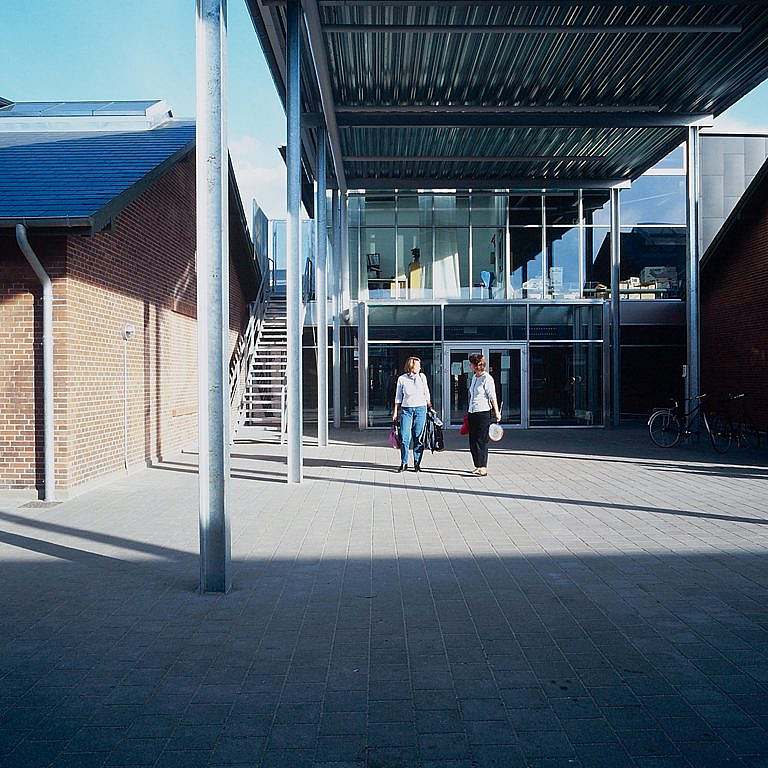 Like rings in the water
The school's focal point is the school square. From here, activities spread like ripples in the water. The workshops, pedagogical service centre and classrooms/workshops are the closest neighbours, and the sports hall can be incorporated into a spatial whole via a large gate. The home areas are organised around a common space; the covered school street. The home areas, which are located furthest from the school square, have a different character according to age and form the basic educational environment to which people belong and can call their own.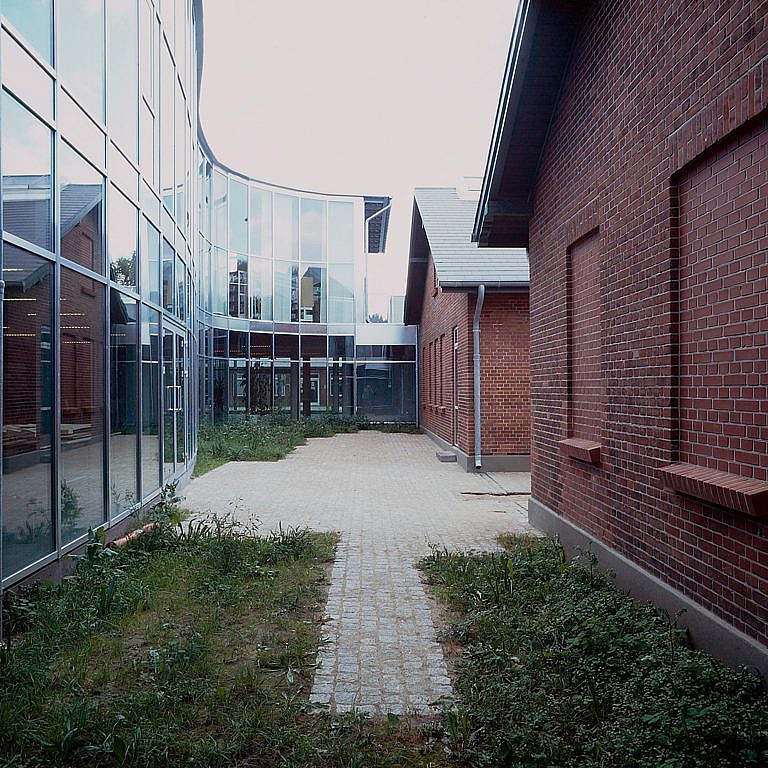 Architectural tension
Hunderupskolen is a new three-track school in the middle of a historic setting. The aura of the old barracks buildings comes through inside and out, and you experience an architectural tension between the historic buildings and the modernist new building. The school is an attractive meeting place that also provides a setting for a variety of cultural and sporting activities under one roof outside school hours.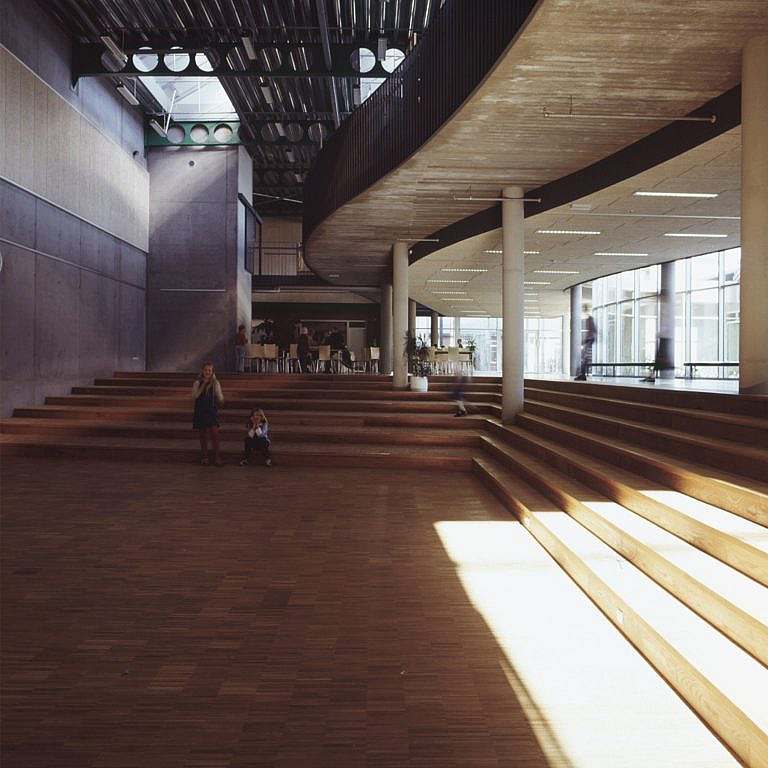 "Total economic analyses have led to environmental design parameters such as surface minimisation, daylight optimisation, natural ventilation and a robust choice of materials based on a holistic indoor climate approach."
Mikkel Beedholm, Creative Partner
Contact