KUA's architecture is the result of a competition won by KHR Architects in 1997. The first phase of the project was completed in 2002 next to the original university buildings, which have since been replaced by new ones in a second and third phase of construction on the so-called South Campus. The 6-storey university buildings with a yellow travertine stone façade face the then newly constructed canal and excellent outdoor spaces that help to link the longhouses and the whole campus area.
By
Copenhagen
Country
Denmark
Client
University of Copenhagen
Year
2010
Area
50 000 ㎡
Funding
DKK 500 M
Sustainability
Natural ventilation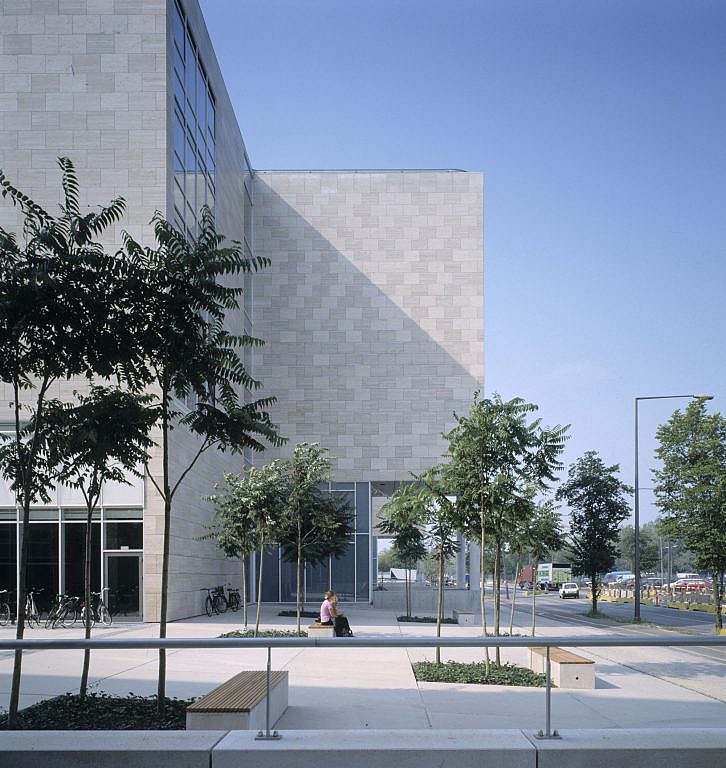 "All spaces are designed to enhance and increase communication internally between students and between teachers and students, and all spaces are flexible and non-restrictive."
Janina Zerbe, Architect and Partner, KHR Architecture
Contact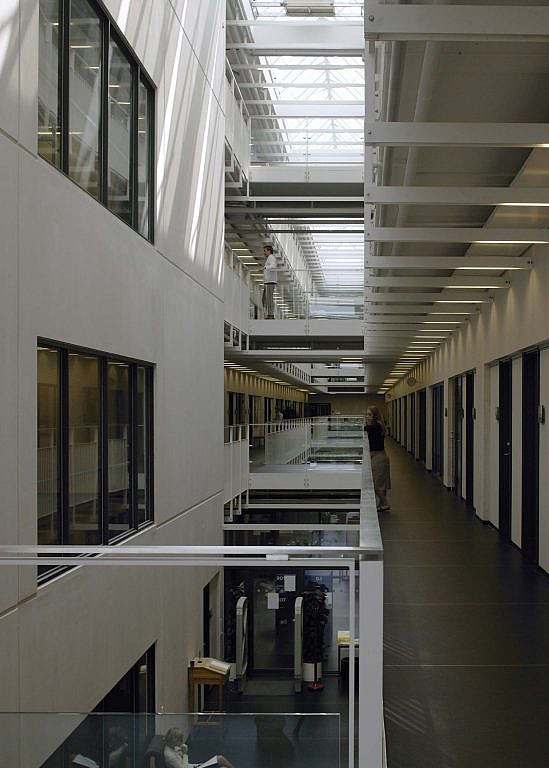 Democratic educational buildings
KHR has years of experience in creating educational facilities. The goal is always to design consistent spaces that serve as a healthy foundation for students' creative development and learning. KUA is conceived as a democratic educational building where students can develop both through social interaction and concentration. The first phase of construction formed the first part of the overall development plan for the university and, with its location around the canal in the north-east corner at Njalsgade and Amagerfælledvej, is the first part of the entire new district. The total area of the first building section is 41,500 m².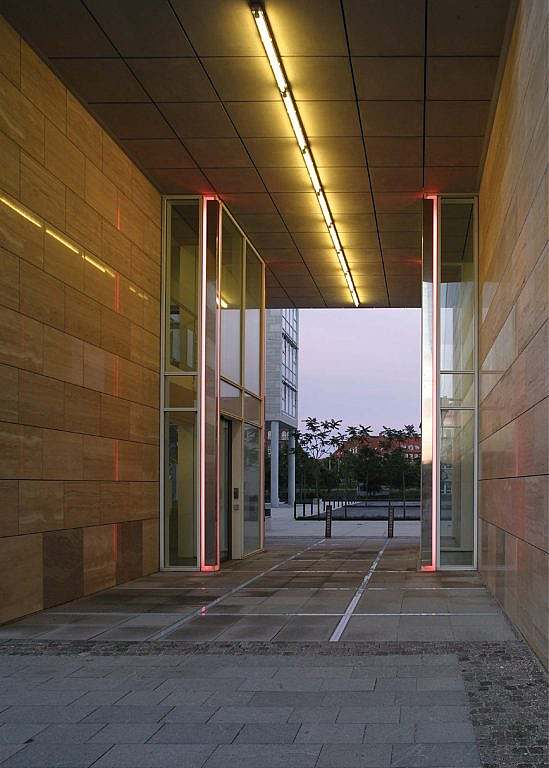 Teaching at the bottom, research at the top
The aim has been to design a dense, varied, urban settlement, where the outdoor area in connection with the buildings is a use area. In later phases, squares and common areas will complement these outdoor spaces. The buildings follow the ideas of the architectural competition, with north/south aligned six-storey longitudinal buildings. The ground and first floors are used for classrooms, while the second and fifth floors are reserved for the actual research areas/institute spaces. The longhouses are varied with larger common areas such as canteens, libraries and auditoriums. The facades of the two lower floors consist of large glass sections that ensure contact across the structure to the canal and courtyard spaces. The facades from the 2nd to the 5th floor are designed as natural stone facades in travertine with window bands.