Gråbrødre School will be converted into 4500 m2 of rental housing. KHR Architecture has been selected as the architect for the transformation of the fine neo-classical building, which will be complemented by new buildings and outdoor space.
By
Roskilde
Country
Denmark
Client
Jönsson
Year
2021
Area
4500 ㎡
Funding
20 M
Sustainability
Renovation and choice of materials
Partners
Core X, Thornton Tomasetti, Klaus Nielsen A/S, MASU Planning
Services
General planner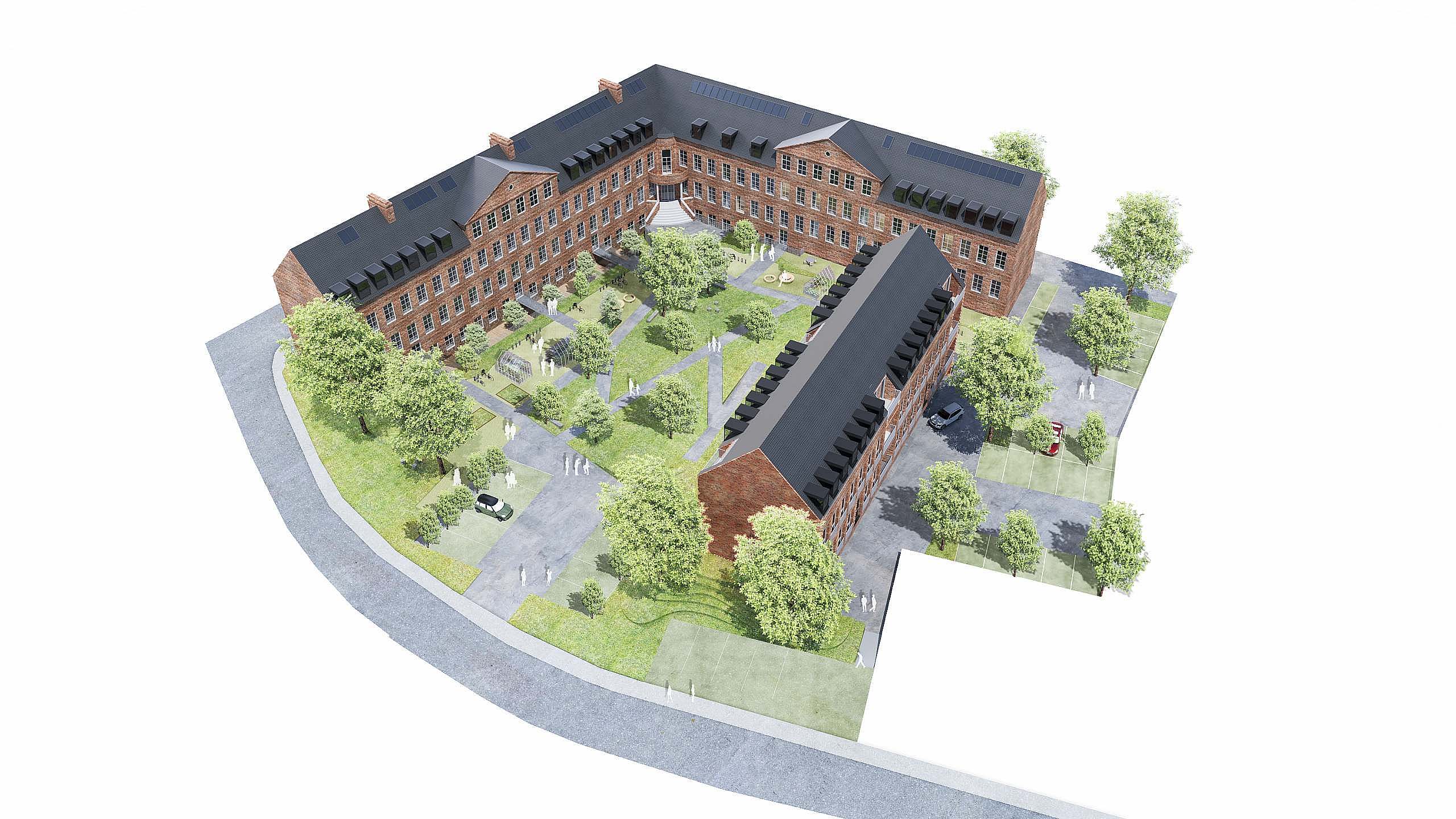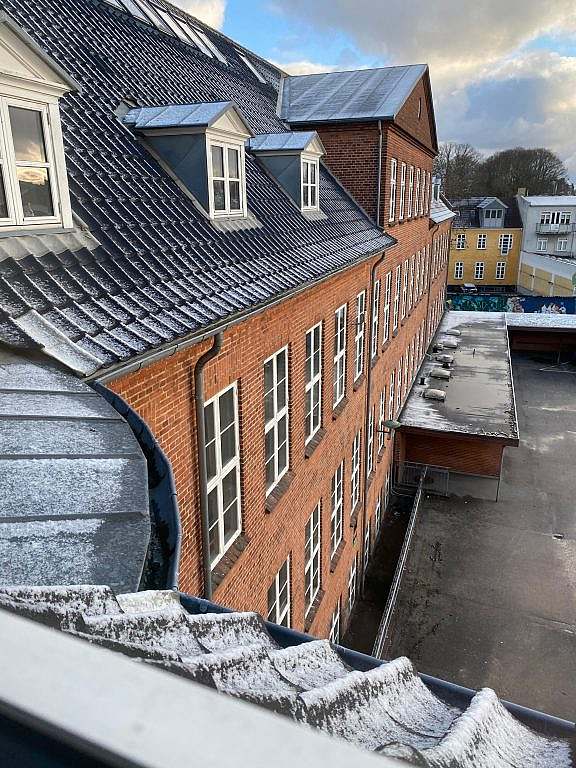 Neoclassical starting point for modern residential block with focus on sustainability
The neoclassical identity of the beautiful old building forms the backdrop for a new unified whole in Gråbrødre Hus. We have worked intensively with sustainability and created a holistic solution where interior and exterior spaces, old and new, merge into an inspiring living environment for the future tenants.
In collaboration with Core X, it is our ambition that parts of the finished Gråbrødre Hus will be DGNB Gold certified and partly Platinum. This means, among other things, that we have focused on balancing environmental, economic and social considerations throughout the design process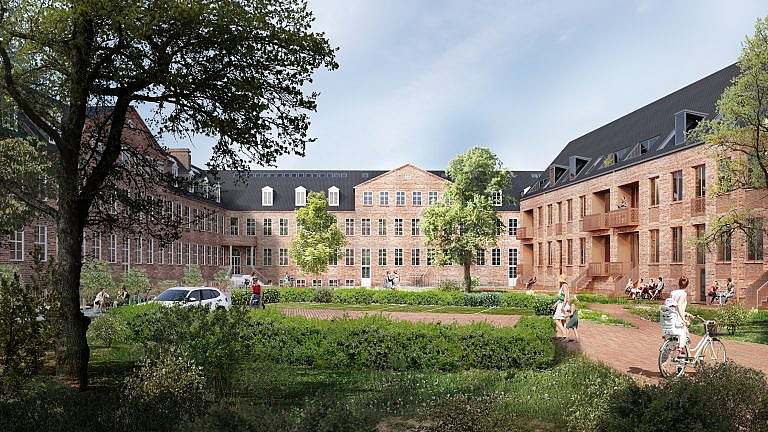 "Thanks to our in-house research unit, we have worked with potential tenants to identify different housing scenarios to ensure the most optimal and long-term fit out of the new apartments."
Janina Zerbe, Architect and Partner in KHR Architecture
Contact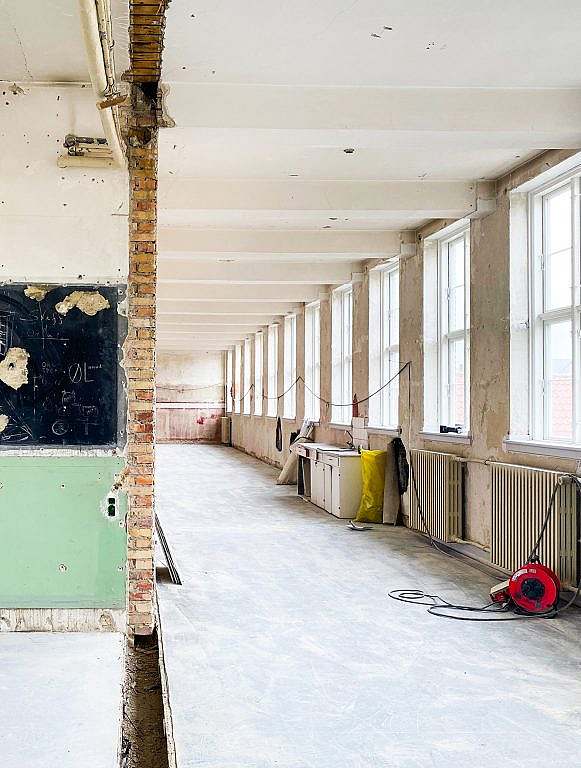 A transformation for the benefit of the city
Gråbrødre Skole in Roskilde will become Gråbrødre Hus, with approximately 50 rental apartments of 60-110 square metres surrounded by a green courtyard environment that will be made accessible to the public. Many of the town's citizens have previously attended the school, which most recently hosted evening classes. They can now benefit from the green space that will be created around the school, making the residential area both aesthetically and functionally beautifully integrated into the local environment.
The development of Gråbrødre School into Gråbrødre House is part of the overall vision for Roskilde town centre, where housing, shops and workplaces will sit alongside cultural and public offerings. Gråbrødre Skole is just 400 metres from Roskilde Cathedral and very close to Roskilde railway station.
.