Øbro-Hallen is a beautiful neoclassical building from the 1930s, which KHR has made ready for the future with great respect for the past. The project for the total renovation of the Øbro-Hallen was won in an EU consultancy competition in 1999 and the renovated swimming pool was inaugurated in the summer of 2002.
By
Copenhagen
Country
Denmark
Client
Copenhagen Sports Facilities
Year
2002
Funding
DKK 200 M
Awards
Awarded by the City of Copenhagen for beautifully completed building, 2003
Services
Total renovation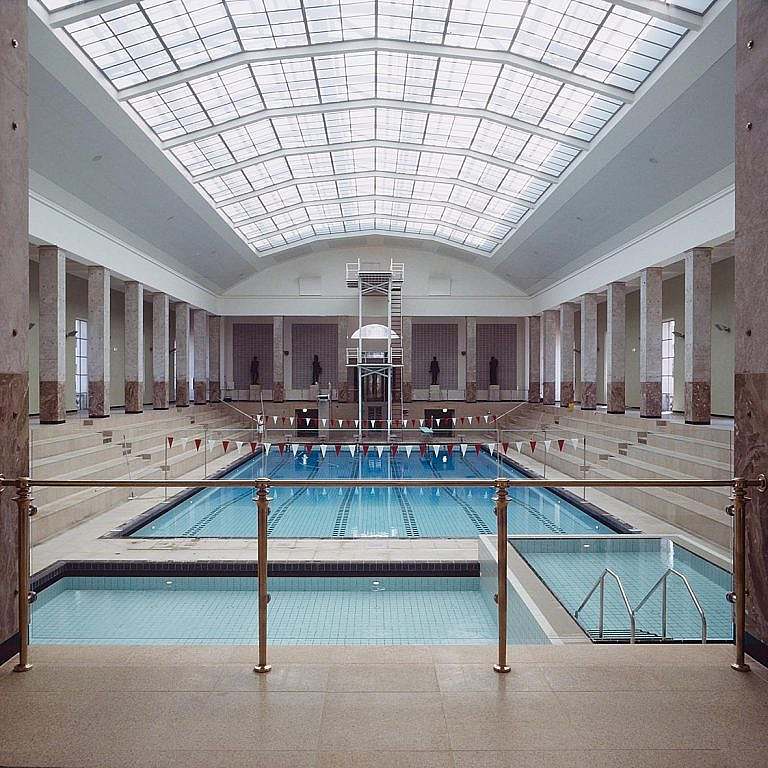 A comprehensive renovation respecting the existing architecture and materials
The main stairwells have been refurbished without any significant changes to the materials used at the time. The changing and bathing facilities have been modernised and refurbished and the original character of Roman bathing culture has been preserved and enhanced with new and contemporary bathing and relaxation facilities including hot-water pools, spa baths and aroma baths. The swimming pool itself has been renovated within the given framework with a 25 m swimming pool with 3, 5 and 10 m diving towers, as well as teaching and baby pools. In addition, the old glass roof has been replaced with a new, tight and heat-insulating construction.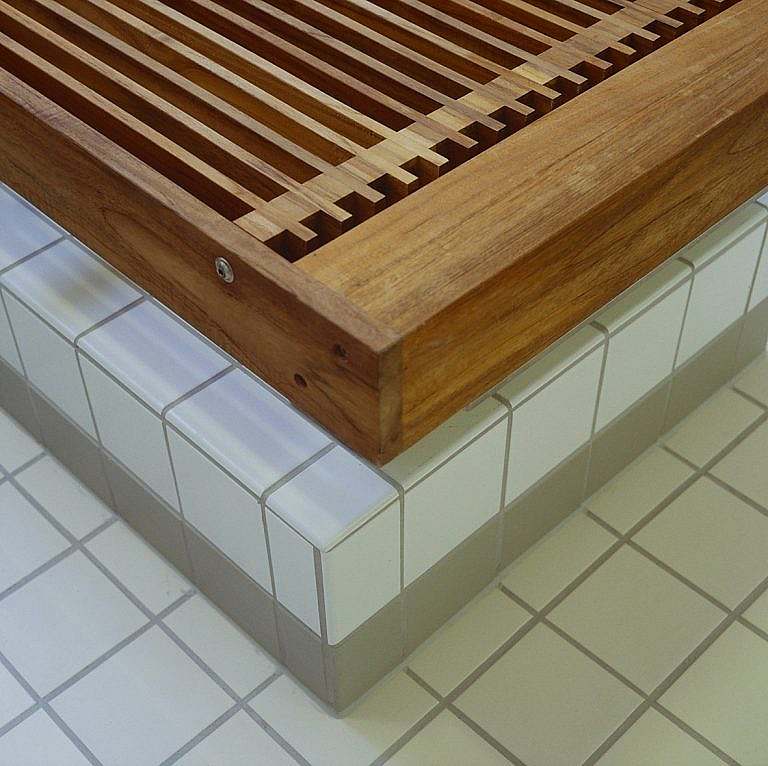 Renovation, renewal and extension of the neoclassical Øbro-Hal
Øbro-Hallen is a fine example of the neoclassicism that was prevalent in buildings from around 1930. The building is a priority public building with high conservation value. The high functional and architectural qualities have been the most important parameter in the solution of the task. The project consists of the restoration of the beautiful main staircases at both ends of the building, the modernisation of the public changing rooms, bathing facilities and additional pools, and the modernisation and extensive conservation of the swimming pool itself.
Øbro-Hallen is a unique building, renovated with a sense of the building's uniqueness and history, while meeting today's expectations for function and well-being.
Mikkel Beedholm, Architect and partner in KHR Architecture
Contact