KHR has prepared a competition proposal for a new integrated day care centre for the Municipality of Copenhagen. The day care centre will accommodate both kindergarten and nursery groups.
By
Copenhagen
Country
Denmark
Client
Municipality of Copenhagen
Year
2012
Area
5400 ㎡
Services
Competition proposal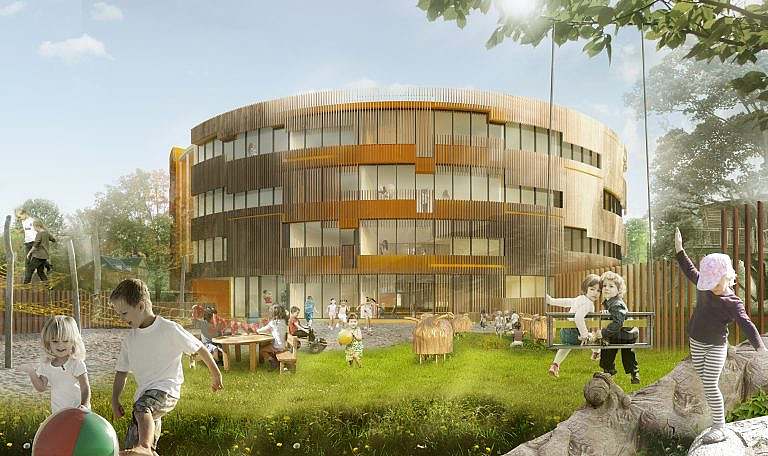 "The building was to be constructed as a low-energy class 2015 building and otherwise carried out in accordance with BR10."
Peter Nielsen, Head of Building Consultancy, KHR Architecture
Contact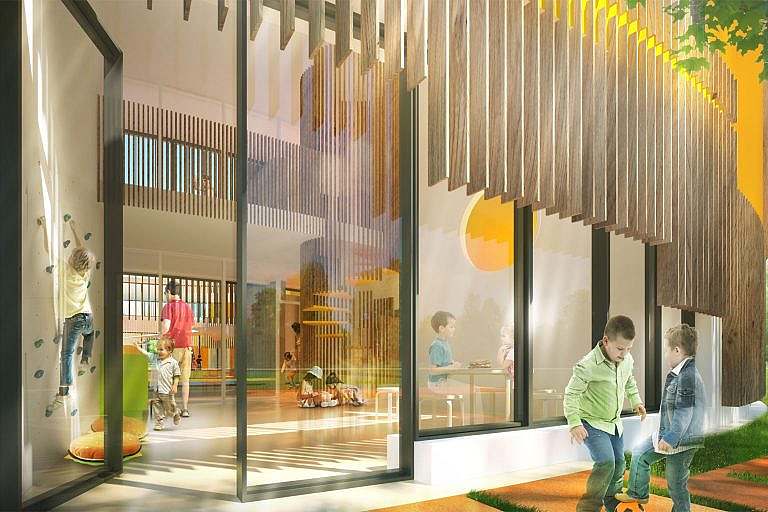 KHR has prepared a competition proposal for a new integrated day care centre for the Municipality of Copenhagen
The day-care centre will accommodate 20 groups of children, initially divided into 12 nursery groups and 8 kindergarten groups, with a total area of over 3,000 m2 spread over three floors. The delimited floor area for the children's institution is approximately 5 400 m2