KHR has supported Novo Nordisk Fonden and Region Zealand as architectural consultant in connection with the establishment of Steno Diabetes Center Zealand, especially at hospitals in Køge, Nykøbing F., Holbæk, Roskilde and Slagelse as well as in psychiatry. The aim has been to ensure high architectural quality and a common thread across the centres.
City
More cities on Zealand
Country
Denmark
Client
Novo Nordisk Foundation and Region Zealand
Year
2021
Services
User process, architectural advice and supervision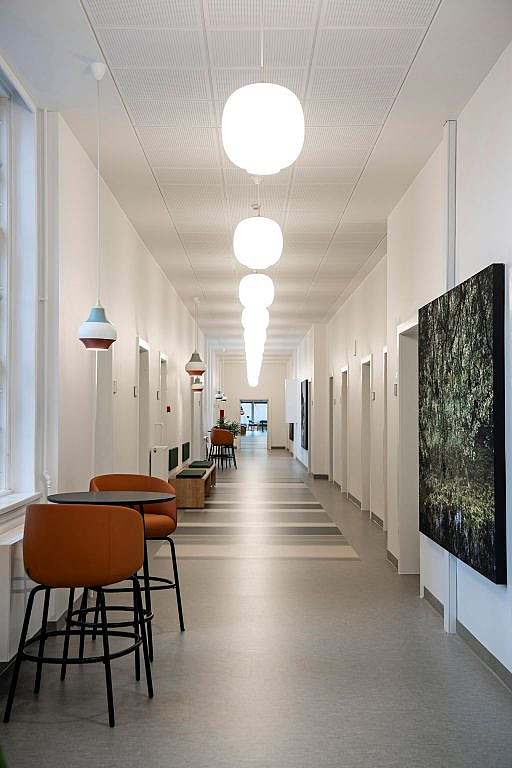 User processes provide insight
Good architecture is about creating the right flow and the optimal environment for users. Dialogue and workshops with the professional staff at the diabetes centres have been crucial in creating the right starting point for the new architecture and interior design.
KHR has extensive experience in user involvement and has organised and run courses in several of the departments.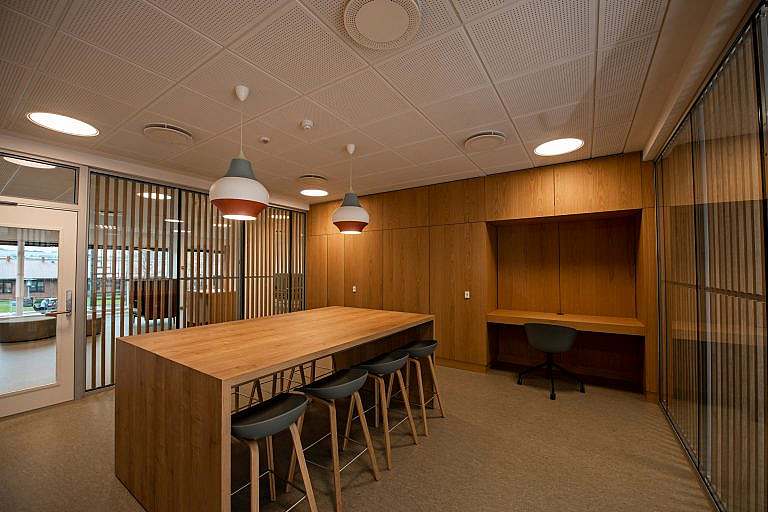 "It has been a great advantage that we as architectural consultants have been able to ensure a uniform high standard and a common thread through the projects, so that the individual offer is as good as possible, and the physical framework supports Steno Diabetes Center Sjælland's ambition to function as one center with several units."
Janina Zerbe, Partner and Architect.
Contact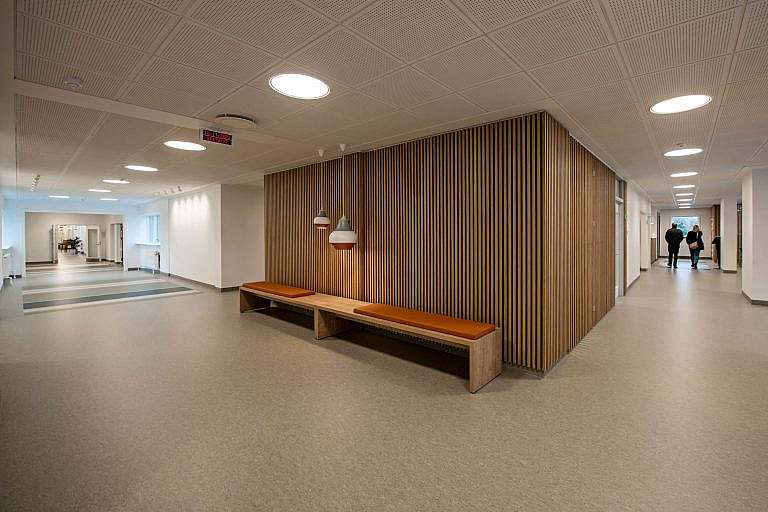 About Steno Diabetes Center Sjælland
In autumn 2017, the regional council of Region Zealand and the Novo Nordisk Foundation's board adopted a joint vision to strengthen diabetes efforts in Region Zealand by establishing Steno Diabetes Center Sjælland (SDCS).
SDCS will be based on the existing hospital structure of Region Zealand and will remain decentralised, so that all users still have easy access to their care, but in a new, improved setting.
Collaboration between outpatient clinics in the region will also provide a substantial boost to the quality and accessibility of care, as well as to research and development of diabetes interventions. As an important element, Steno Diabetes Center Sjælland will create a treatment offer so diverse that all patients can be included and inequalities in health related to diabetes are reduced.
© Photos: Steno Diabetes Center Sjælland - photographer Carsten Andersen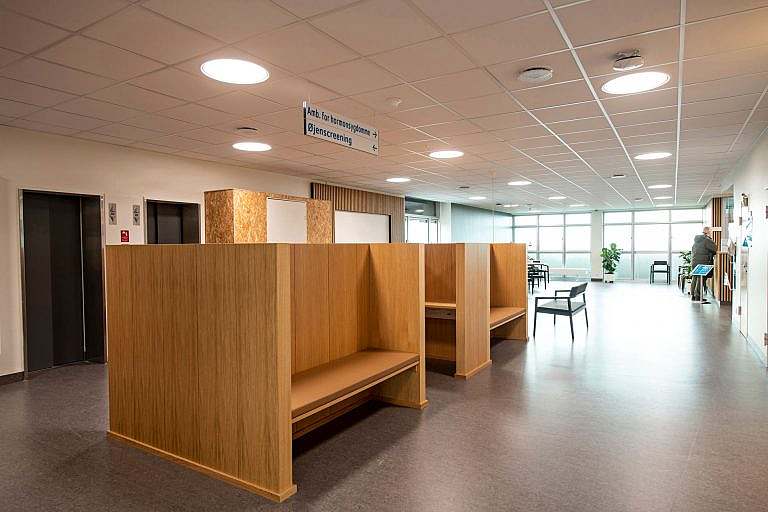 5 visions for the physical environment
The initial analysis and user processes have resulted in concrete visions and architectural concepts that have been used as guidelines and focus points across the sub-projects.
Building space, function and intimacy
The meeting between the patient and development
The meeting of outdoor space and building
The material and colour composition
Lighting, daylight and artificial lighting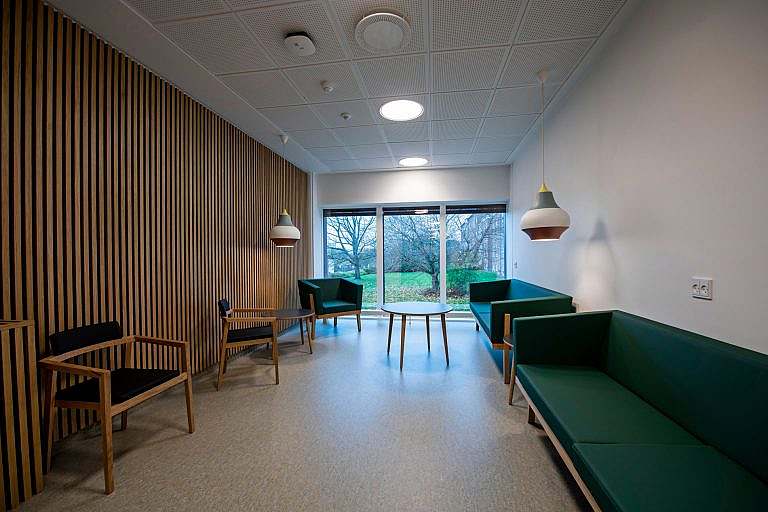 Architectural advice ensures high and consistent quality
KHR Architecture, as the architectural advisor to the client, has ensured quality throughout all phases from design to planning and execution.
Different companies have been responsible for the individual sub-projects of the new Steno Diabetes Center Zealand, and KHR consultants have therefore had a key role in ensuring that the five visions were addressed and put into practice in all projects.