The acute care centre will expand the existing Bispebjerg hospital by 66 000 m2, including a shared emergency reception, intensive care unit, X-ray and operating theatre and a brand new women's and children's centre. The beds were developed by KHR especially for the project.
By
Copenhagen
Country
Denmark
Area
66 000 ㎡
Funding
DKK 1.6 MIA
Partners
WHR Architects, ARUP Denmark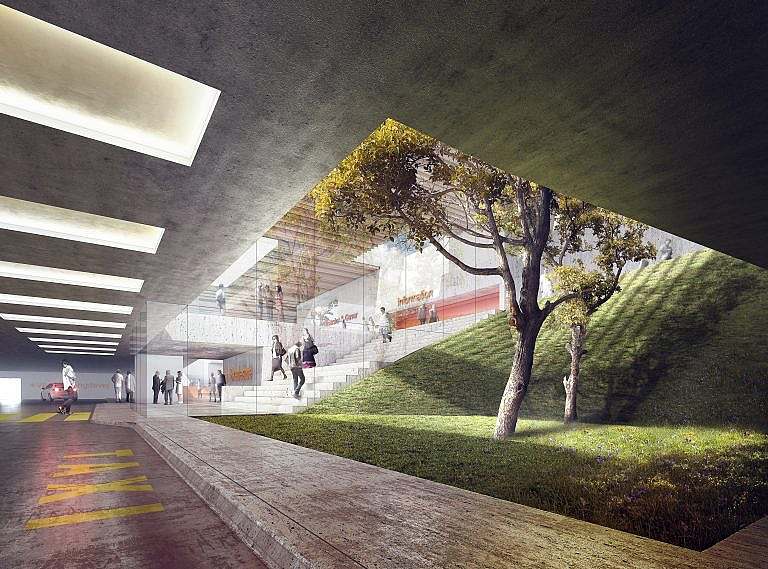 Dual flow with many advantages
Bygherres ønske om at adskille sygehusets interne logistik fra besøgende og ambulante patienter har resulteret i en bygning med en dobbelt infrastruktur, som er til gavn for alle brugergrupper, herunder personale, indlagte patienter, ambulante patienter og besøgende.
An infrastructural backbone has been created throughout the building, allowing hospital staff and inpatients to move efficiently from A to B without encountering visitors in the corridors.
Instead, visitors and outpatients move around a gallery corridor overlooking the green spaces.
In addition to increasing efficiency, this division gives inpatients the desired discretion from external visitors and protects visitors and outpatients from impressions that could lead to uncertainty and discomfort.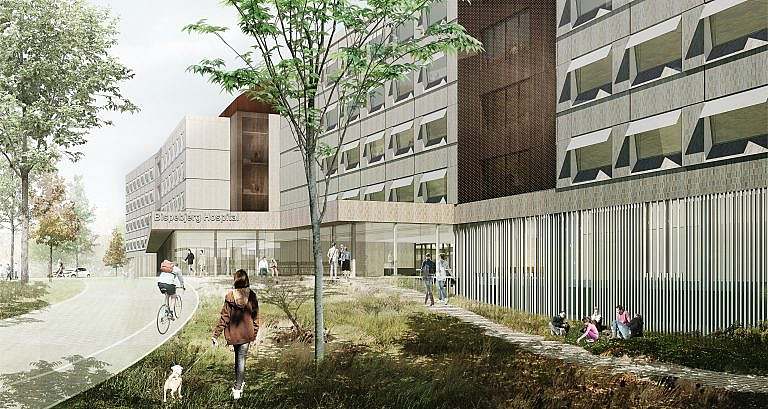 Healing architecture as guiding principle for newly developed patient room
Like the Acute Care Centre itself, the patient room is designed with nature as the focal point. The aim is to give the individual the greatest possible influence over their own situation and the widest possible scope for personal development in a healing architecture.
The room's angle gives patients a better view of the outdoors, which has been shown to have a positive impact on recovery.
The angle also means that the patient is shielded from seeing the often uncomfortable hospital technology located behind the bed.
The innovative planning solution makes patients more self-reliant, for example by reducing the distance from bed to toilet and optimising workflows for staff. At the same time, the smaller bed room offers significant savings in both the construction and operational phases.
New acute hospital in harmony with the old pavilion hospital
Bispebjerg Acute Hospital will form a whole with the existing archetypal pavilion hospital on Bispebjerg Hill. The terraced facility forms a series of green landscape spaces grouped around a monumental central axis. It is with this as inspiration that the new emergency building takes off; both in its plan layout, flow, wayfinding and above all its contact with nature.
One of the architectural challenges was that the large new acute care building would quickly dominate and overshadow the beautiful old hospital. We solved this challenge by using the landscape so that the ground floor of the new Bispebjerg Hospital almost blends into the landscape and appears much smaller than it actually is. This part mainly contains the hospital's "engine room", which is only used by the staff and should not be accessible or displayed to the public.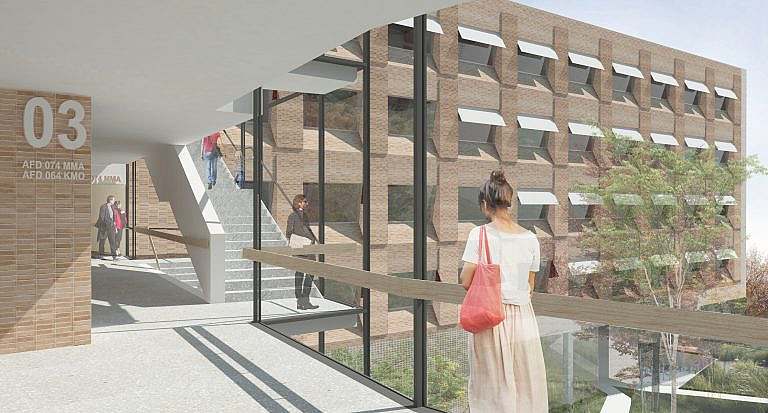 "The main concept for Bispebjerg Hospital's new Acute Care Centre is a landscape concept transformed into a functional flow."
Janina Zerbe, Architect and Partner, KHR Architecture
Contact