Olympiastützpunkt (OSP) Hamburg/Schleswig-Holstein is a state-funded centre for top athletes in Northern Germany. OSP is undergoing a major redevelopment and KHR, together with a German partner, has won the contract as architectural consultant for design, planning and project management. The prestigious project includes housing, training facilities, including a swimming pool and outdoor courts, as well as a new square for the neighbourhood.
City
Hamburg
Country
Germany
Client
Gebäudemanagement Hamburg GmbH (GMH)
Year
2023
Area
16 820㎡
Sustainability
Holistic focus on social and environmental sustainability
Partners
bpplan architekten & ingenieure, ACK Abbruch-Consulting-Kontor, Alex & Odin Arkitekter (competition proposal)
Services
Design, engineering and project management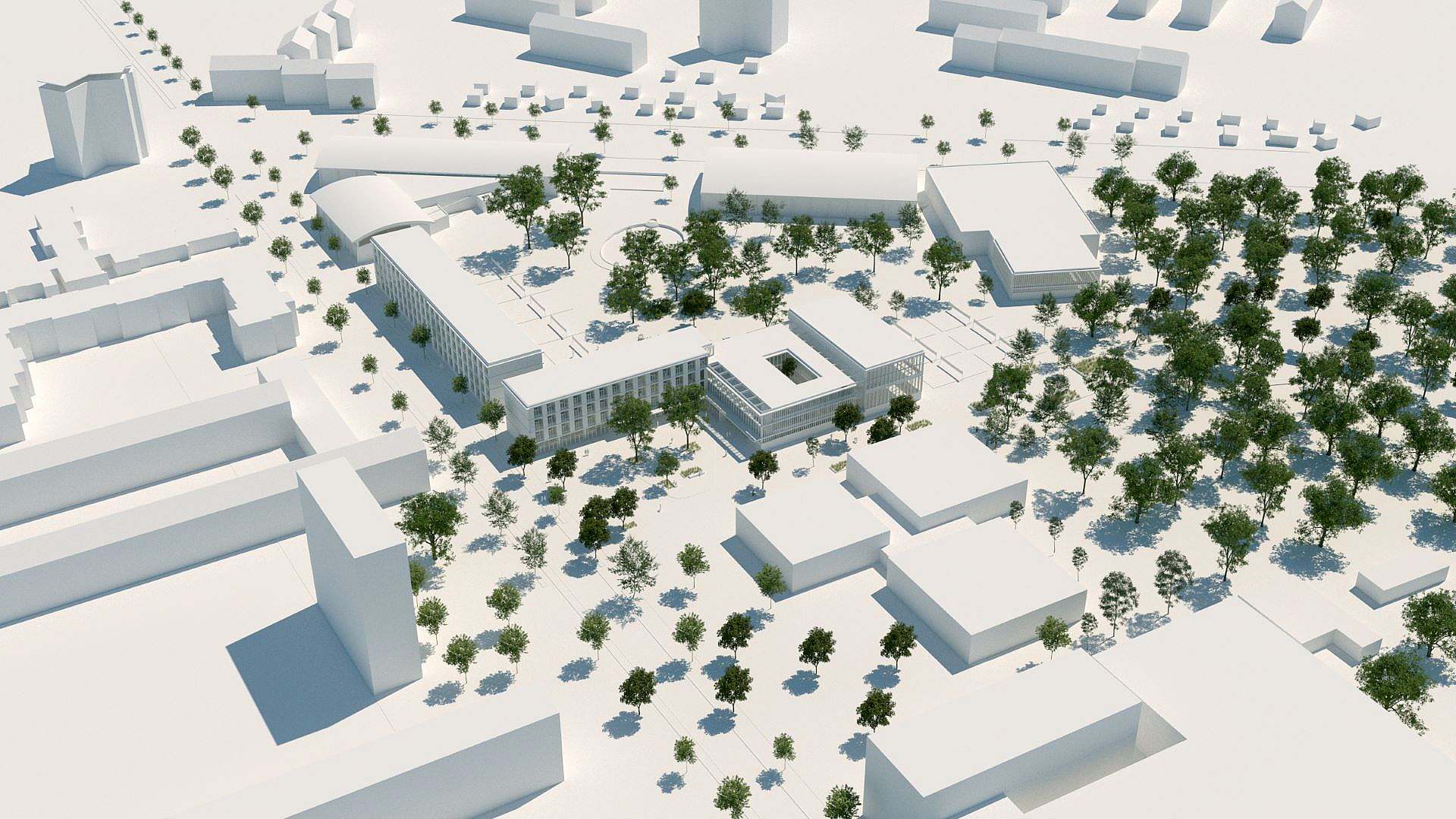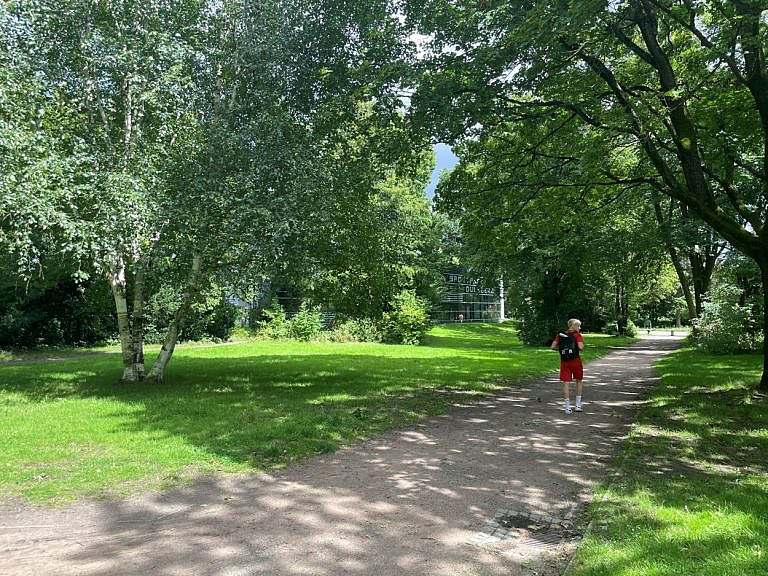 "Part of the task is to create a new space for the neighbourhood that both the athletes and the public can enjoy and that ties the whole area together. We always think about our architecture in relation to its surroundings, so it's great that we're here to help shape them."
Janina Zerbe, Partner and Creative Director
Contact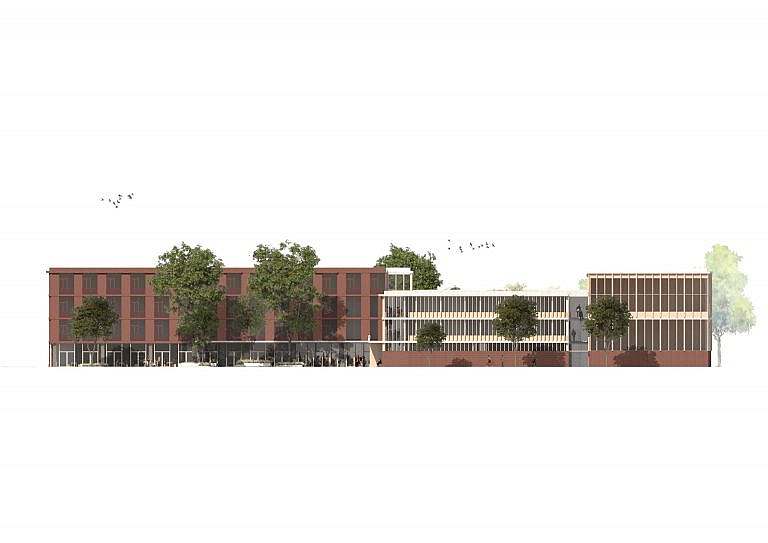 Next door to the OSP is the beautiful old brick district school, whose tactility is reflected in the facade of the Olympic Centre. 'Schule Alter Teichweg' was designed by renowned architect Fritz Schumacher in the 1930s and is
fittingly, a sports elite school for children and young people from all over Hamburg.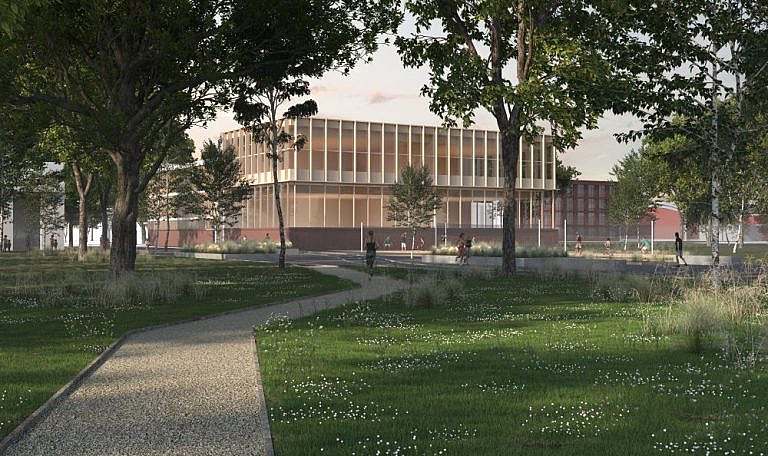 Optimal conditions for Olympic athletes
The Olympic base is located in the green corridor "Grünzug Dulsberg", which was created back in 1918.
The Olympic Training Centre has a special focus on the sports of beach volleyball, swimming, badminton and handball. In addition to training facilities, the centre offers services such as physiotherapy, sports medicine, psychology and nutrition.
The project begins with the demolition of a decommissioned Aquasport Hotel, followed by the construction of the new Olympic base and the demolition of the old one. The next step is the construction of an underground car park, student accommodation and the athletes' house where Olympic athletes will live. This will be followed by the expansion of the swimming pool and outdoor facilities, including sports and general outdoor areas and the square by Dulsbergforum and Boulevarden. The entire project is scheduled for completion in 2030.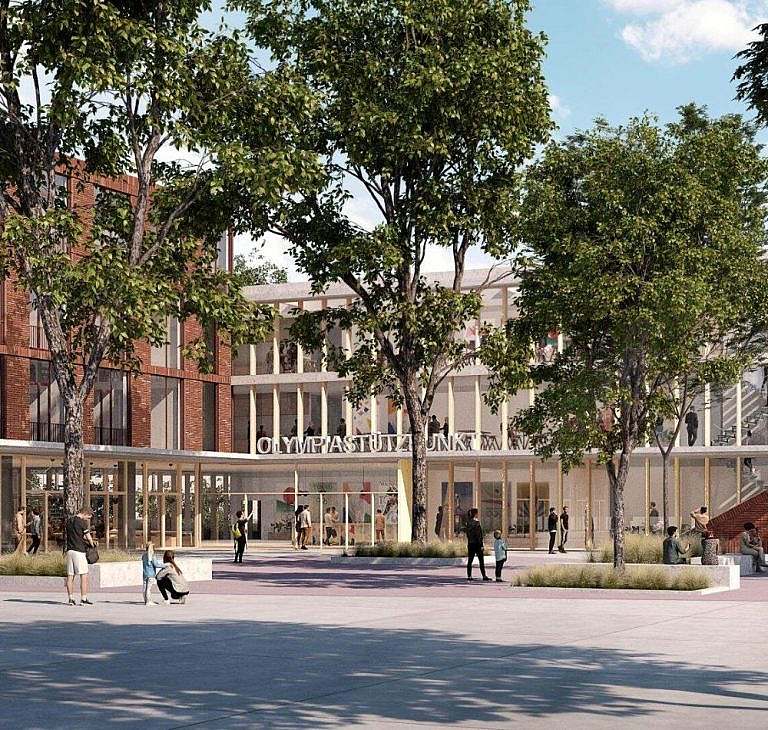 A facade in interaction with the surroundings
The facade of the new Olympic base is woven together by the characteristics of the surroundings: the beautiful brick school on one side and the tree-lined park on the other. Two warm tactile materials that interact with each other and the context.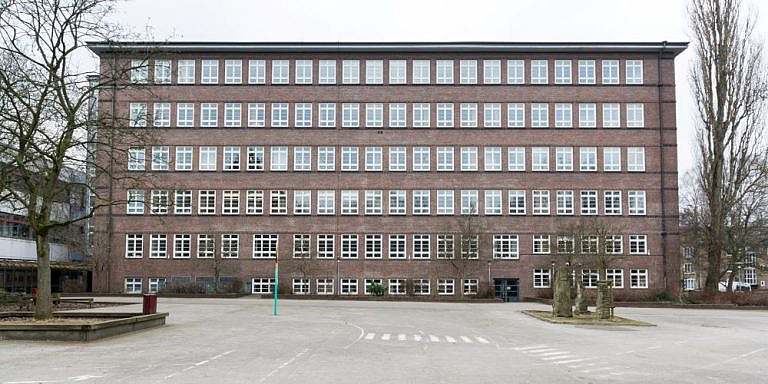 A gateway between campus and the park
The new sports halls and swimming complex will be placed opposite each other, creating a gateway between the campus and Dulsbergparken. Like the facades of the sports halls, the facades of the swimming pool complex are made of wood. The two volumes define the green framework of the campus and frame the outdoor beach volleyball courts. The view from Dulsberg Park thus creates the new image of the Olympic Centre.