Malmö Central Station is one of three stations connecting the City Tunnel in Malmö. The Malmö City Tunnel not only strengthens public transport in Malmö, but also creates better transport connections in the entire Øresund region. When the new rail link opens in 2010, travellers will experience greater flexibility in the form of more stations, fewer changes and shorter journey times.
City
Malmo
Country
Svergie
Client
City Tunnel Consortium
Year
2010
Area
10 000 ㎡
Funding
DKK 5.8 billion.
Awards
Malmö Urban Development Prize 2013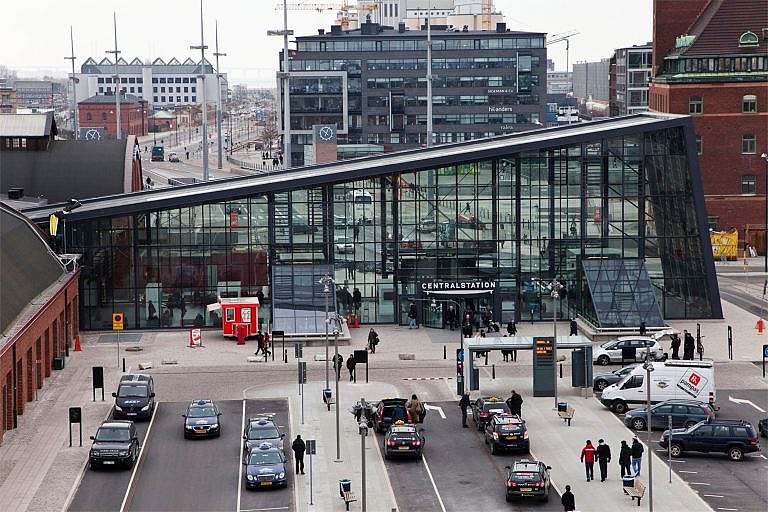 KHR architects is design manager and consultant on the two major stations Malmö Lower and Triangeln, which are constructed differently.
Malmø Nedre is built as a cut and cover station, where the station room is excavated from above and then closed with a top cover. The station is designed as one common station room with access to the two platforms at each end of the station. Triangles on the other hand, is built as a so-called mine station with a central platform excavated underground, so that the station is experienced as a tube, as we know it from the metro in Paris and London.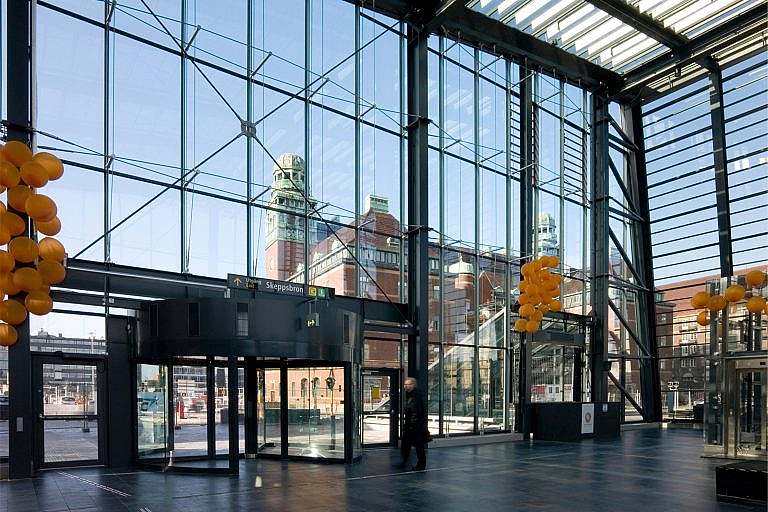 Three stations connected via the City Tunnel
The line will start in a new station called Malmö Nedre with four tracks and two platforms, which will be built underground as an extension of Malmö Central Station. From Malmö Nedre the train runs through a tunnel to Triangle Station, which is being built 25 metres below ground in central Malmö.
Then the line goes south until Holma. From there it continues in an open trench to the new station Hyllie. From Hyllie, the line splits in two - one line goes west and connects to the Øresundstoget, while the other line goes to Ystad and Trelleborg, where the Kontinentalbanen runs.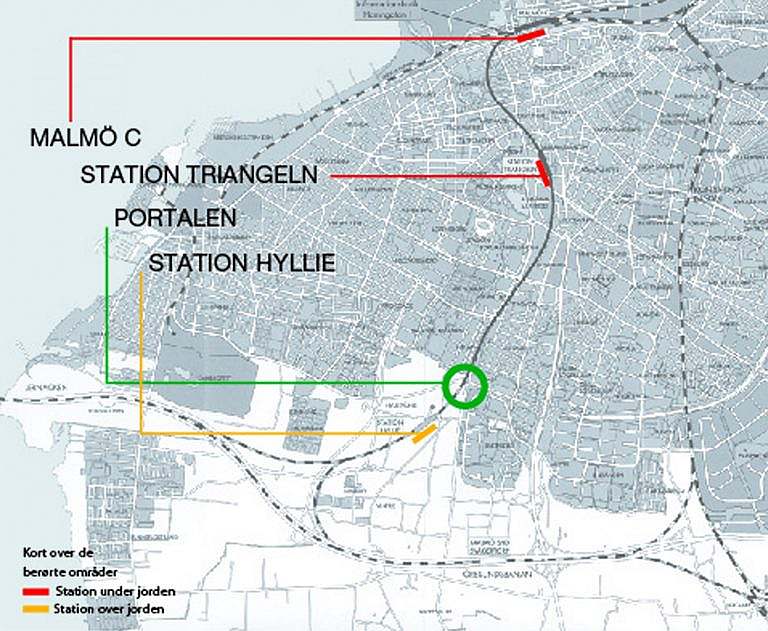 "In the design of the stations, the emphasis has been on creating a light and manageable space underground, which is experienced as safe and secure by travellers. To create a simple and coherent architectural expression, station equipment, signage and lighting are integrated into the design. The simple, clear stations with a good passenger flow make it easy to find your way and get around - even during rush hour."
Peter Nielsen, Head of Building Consultancy, KHR Architecture
Contact