Arlanda Airport north of Stockholm is a huge facility with terminals, access facilities and parking garages. In the new millennium, the airport expanded with Pir F, a new finger with a total of 14 stands and later a new terminal Centralbyggnad EF - both designed by KHR architects.
City
Stockholm
Country
Sweden
Client
Stockholm-Arlanda Airport
Area
140 000 ㎡
Funding
DKK 3.5 MIA
Awards
Kaspar Salin Prize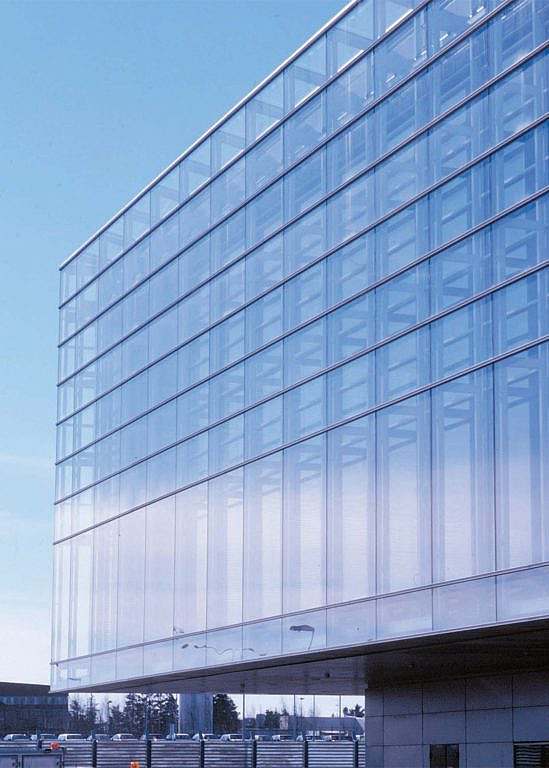 Floating and light
Pir F is a simple visible steel structure where you can directly read the supporting structure. The building is constructed like a tree, from which the individual levels hang like leaves from the branches, giving a very high degree of flexibility in the design of the individual floors. The thin hanging structure with visible joining details makes the building float and, together with the light from the glass facades, gives the airport building a light atmosphere. Pir F is on 5 floors and can service both Schengen and Non-Schengen flights and has facilities for ground services, police, migration, lounges, passport control, transfer security control and commercial operations.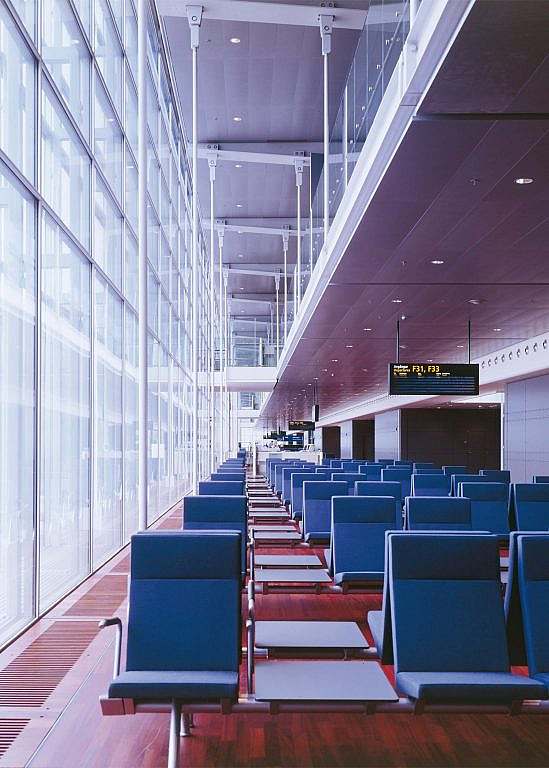 "Pir F is designed to open the senses to experiences of both travel and landscape. The glass façade also reduces aircraft noise and provides temperature regulation."
Janina Zerbe, Architect and Partner, KHR Architecture
Contact
The Pir F airport building faces the surrounding landscape and Nordic light
Transparency and openness characterize Pir F, which opens the senses to a series of experiences of both travel and landscape. A double-glazed façade designed according to an ancient Moorish principle dampens aircraft noise and provides temperature regulation with natural passive cooling and heating. At the top of the structure are dampers that close during the cold season and open when the building needs to cool down during the summer.
New terminal
Central Building EF was completed in 2008 and connects Pier F with Terminal 5 and has 6 floors. In the basement floors are dynamic storage for early in-checked baggage, storage and technical rooms as well as truck and cargo aisles. On the ground level are baggage sorting and retrieval, customs and arrivals hall. The 1st floor houses the departure hall with check-in, security control and commercial operations in the transit hall, while the 2nd floor houses staff facilities and additional security control. The upper floor is reserved for offices and commercial activities.