The expansion of SDU with the health faculty SUND is based on a continuation of SDU's clear building structure and architectural design language, which KHR created back in the 70s. The new faculty building links the New OUH with the existing SDU. The merging of the Faculty of Health and the University Hospital will foster collaboration between practice and research, thus providing optimal conditions for education, research and innovation in the health field. New SUND and New OUH, together a research and hospital project of 275,000m2 and a construction sum of DKK 6.3 billion.
By
Odense
Country
Denmark
Client
Road Directorate
Year
2023
Area
50 000 ㎡
Funding
DKK 1,2 MIA
Partners
EKJ Consulting Engineers, Dall & Lindhardtsen Architects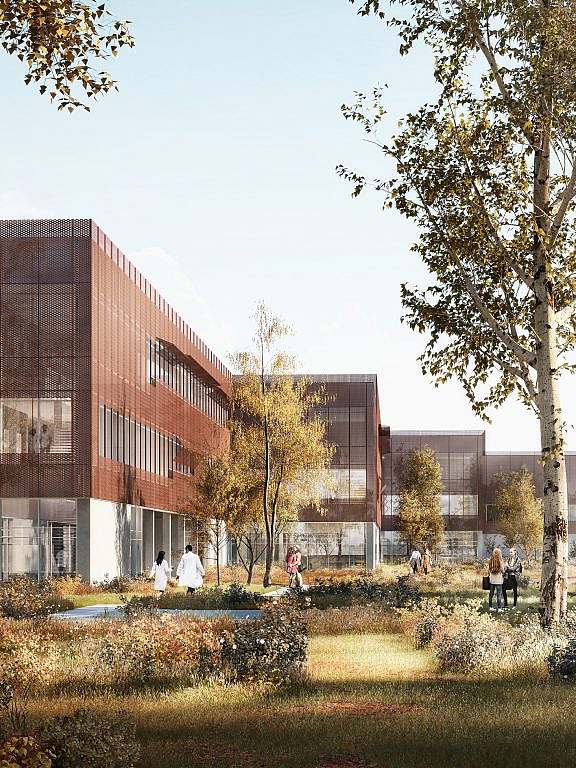 The knowledge axis links education, research and practice through a natural flow
At NewSUND there are no boring corridors. Students and researchers will be able to walk in an experiential and social context between classrooms, break areas, meeting places and study zones from north to south in the so-called "Knowledge Axis", and along the way have varying views of the landscape outside, drawn in by large windows.
The laboratories of the departments are located to the west, the offices of the departments in the middle and a varied corridor with teaching rooms and break and rest areas to the east, which is wide enough to accommodate the human flow of the Knowledge Axis. SUND's laboratories link directly to OUH's laboratories to the south.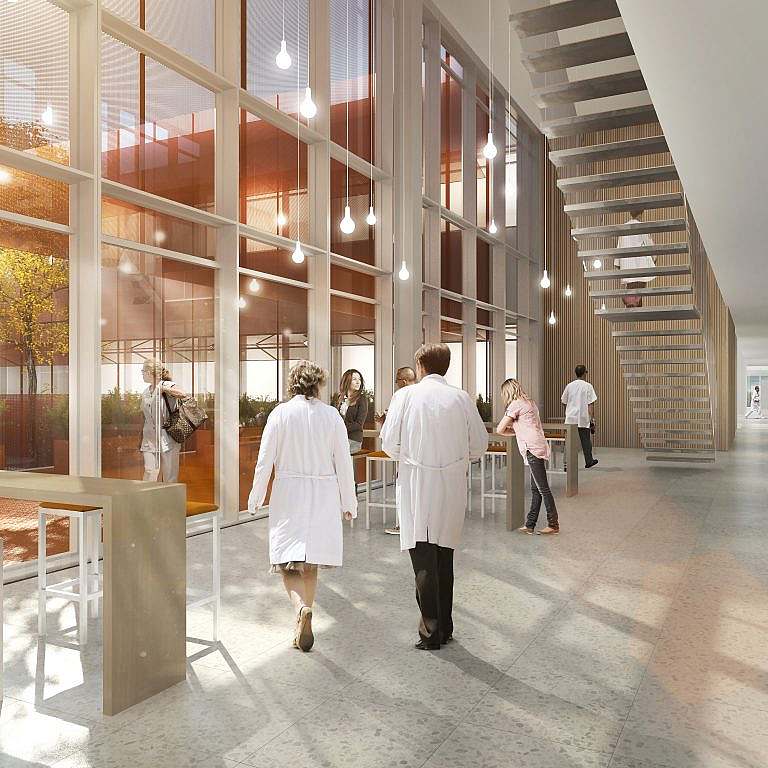 The architecture builds a bridge between SDU and OUH and gives space to nature
A wide building body is placed in the extension of the Department of Molecular Medicine (building OU41) and at the level of SDU's living room level, which corresponds to Level 2 of NytSUND. The building will hover one storey above the ground, allowing a crossing of the Killerup Rende that interferes as little as possible with the natural environment and also allows unhindered passage under the building throughout its entire length.
This provides space on the ground for outdoor activities in the green as well as a covered bicycle and car parking.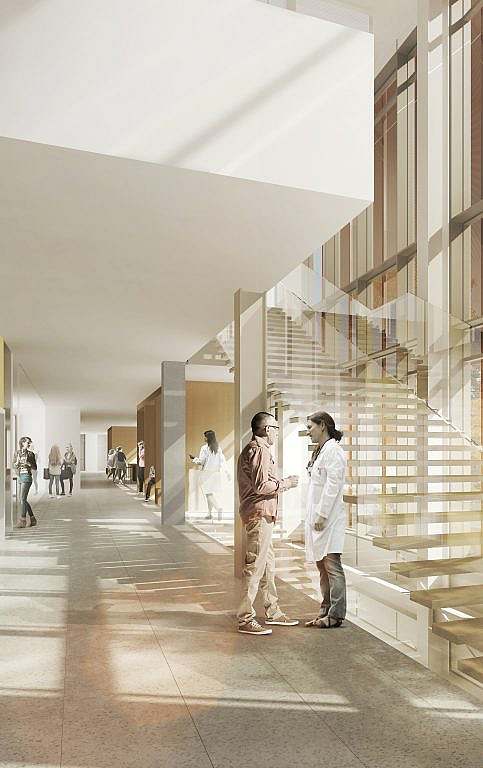 "The architecture of NytSUND supports the ambition to set new standards as an educational and research environment. The plan and flow of the building supports cross-collaboration and provides flexibility to meet the changing needs of a dynamic organisation."
Janina Zerbe, Creative Director and Partner of KHR Architecture
Contact