Bergen Fjord is an important canal in the western part of Norway. It connects the active port of Bergen with the North Sea in the south and the Norwegian Sea in the north. The new footbridge will serve pedestrians and cyclists crossing the fjord and harbour.
City
Bergen
Country
Norway
Client
Bergen Municipality
Year
2006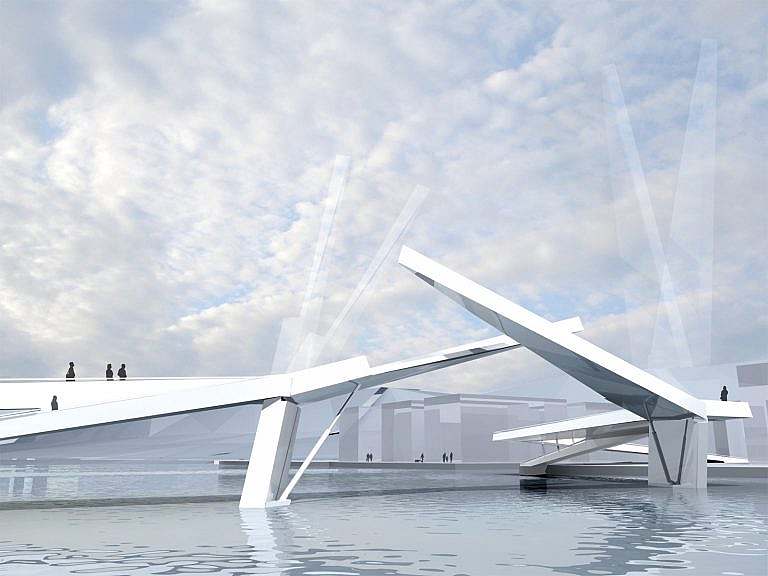 A bridge shaped like a z
The bridge is designed as a Z, which gives the bridge a natural slope and makes crossing Puddefjorden a very special experience. The length of the bridge in the central axis is 233 m.
The synthetic surfacing in the pedestrian zone is uneven, while that in the cycle lane is smooth to enhance comfort. The bars of the railing are constructed of painted steel, while transverse cables form the upper part of the railing.
The transverse profile is equipped with LED lighting that illuminates the bridge with a soft indirect light that does not steal the view from pedestrians and cyclists. The built-in LED lighting is also used to separate pedestrians and cyclists.