KHR has designed the vocational high school Herningsholm in Herning. The building is in dialogue with its surroundings and nature, and inside the building a teaching landscape unfolds that invites to be explored.
City
Herning
Country
Denmark
Client
CEU Herning
Year
2011
Area
10 424 ㎡
Funding
DKK 171 M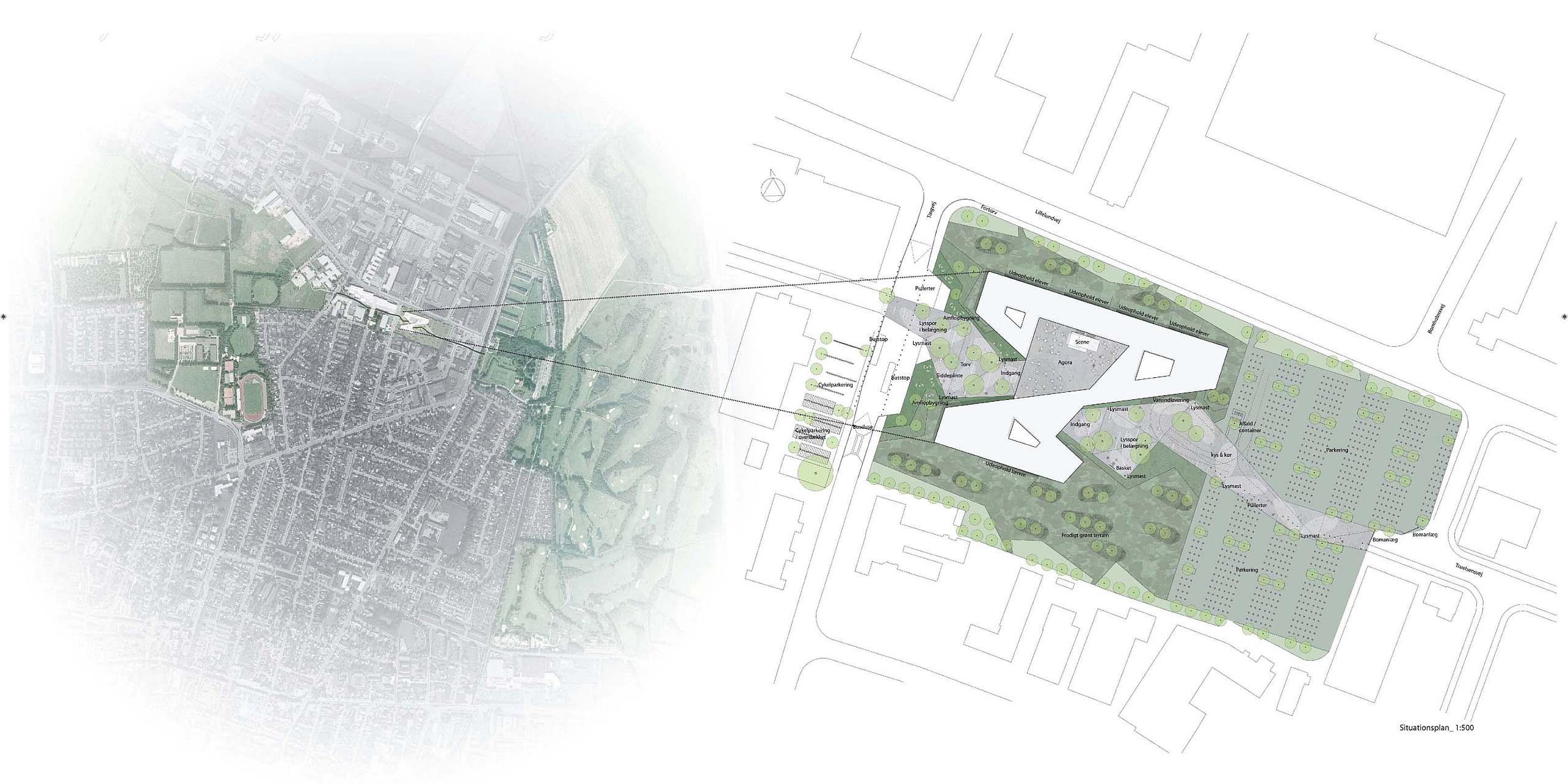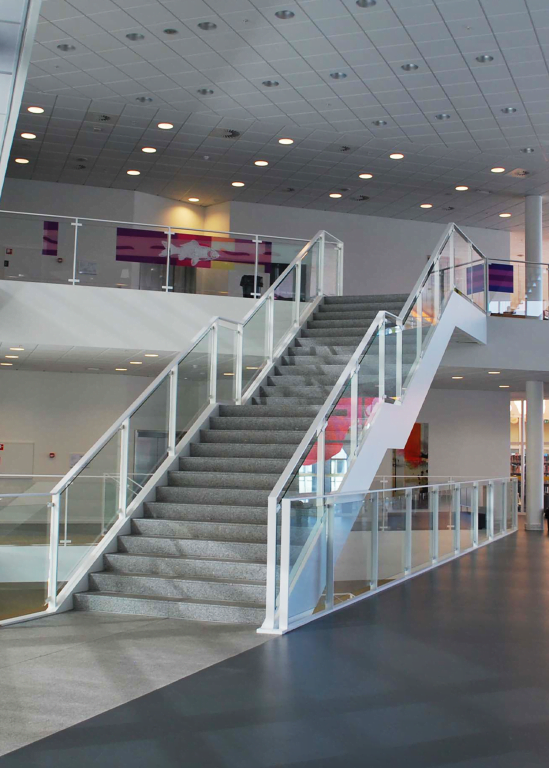 "The architecture of the vocational high school is almost comparable to a loop, where visitors already experience the opening up of the building's interior in the square in front of the high school. The square is recessed and has seating steps on both sides of the square, so students have a natural meeting place outside."
Mikkel Beedholm, Architect and Partner, KHR Architecture
Contact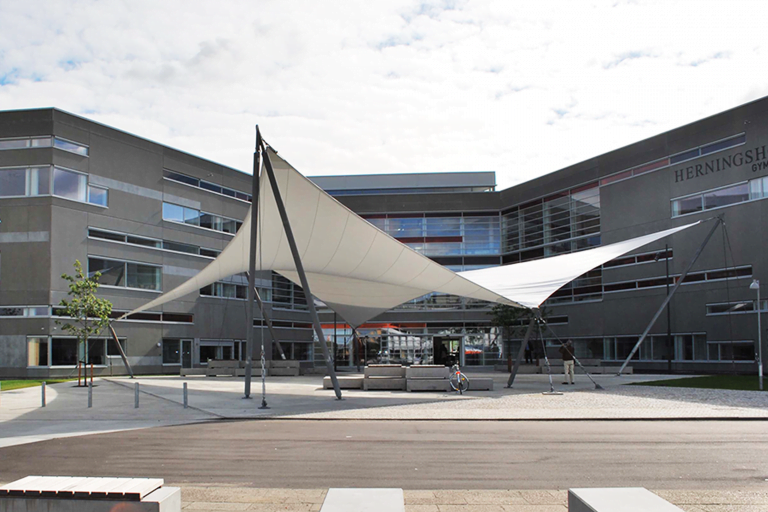 Introvert and extrovert
Erhvervsgymnasiet in Herning is a building that is both easy to read and has several layers to explore. A building that is both in dialogue with its surroundings and encloses its own inner life in the agora. From the outside, the building is at once calm and dynamic, with concrete facades marked by horizontal reliefs and bands of windows that open up to life inside.
Pathways and garden spaces connect high school with nature
The vocational high school in Herning is located in the extension of the educational institutions at Lillelundsvej. Between the educational institutions, a path winds through a number of small garden spaces. A path that could eventually connect Herning's two major recreational areas: to the west Holing with its park and sports facilities and to the east the city's golf course and open countryside. The high school grasps the landscape and draws the pathway in as a sloping path that leads naturally to the centre of the building: the open agora. The pathway is marked by trees and a brushed concrete pavement in broken surfaces with light stripes marking the path of movement. The trees and paving start in the west, pass through the house and end in the east.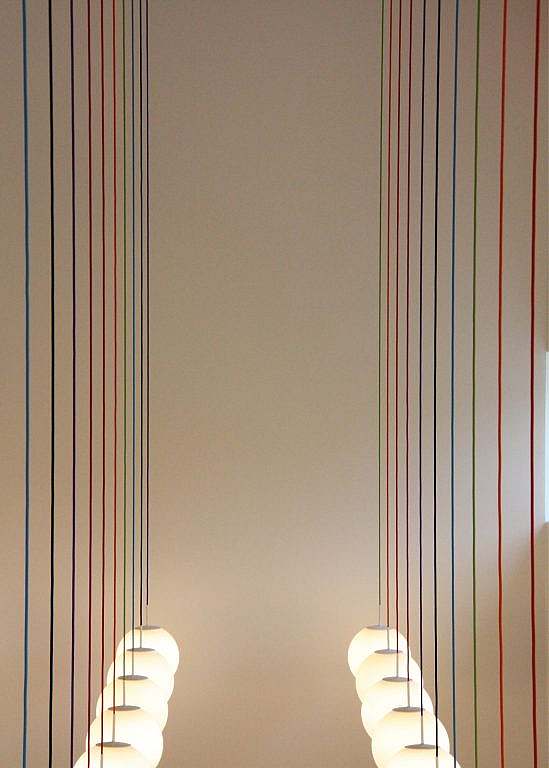 Landscape inside and out
The landscape element also influences the internal structure of the building. In the open agora, an educational landscape unfolds, inviting to be used and explored. A landscape that encourages students to express themselves. The north wing has optimum daylight and is therefore primarily reserved for classrooms, while the south wing houses an auditorium and a double-height media deck. Open learning spaces are located on all three floors facing the agora. With the building's special design, all work and living spaces have daylight, and the asymmetrical shape offers several possibilities for extensions and additions.