The new swimming pool is a creative and sustainable water multi-house that will demonstrate how the existing building stock can be prepared with minimal resource consumption in line with Bornholm's sustainable development.
City
Rønne
Country
Denmark
Client
Bornholm Regional Municipality
Year
2013
Area
2000 ㎡
Funding
DKK 22.2M
Sustainability
Low energy class 2015/2020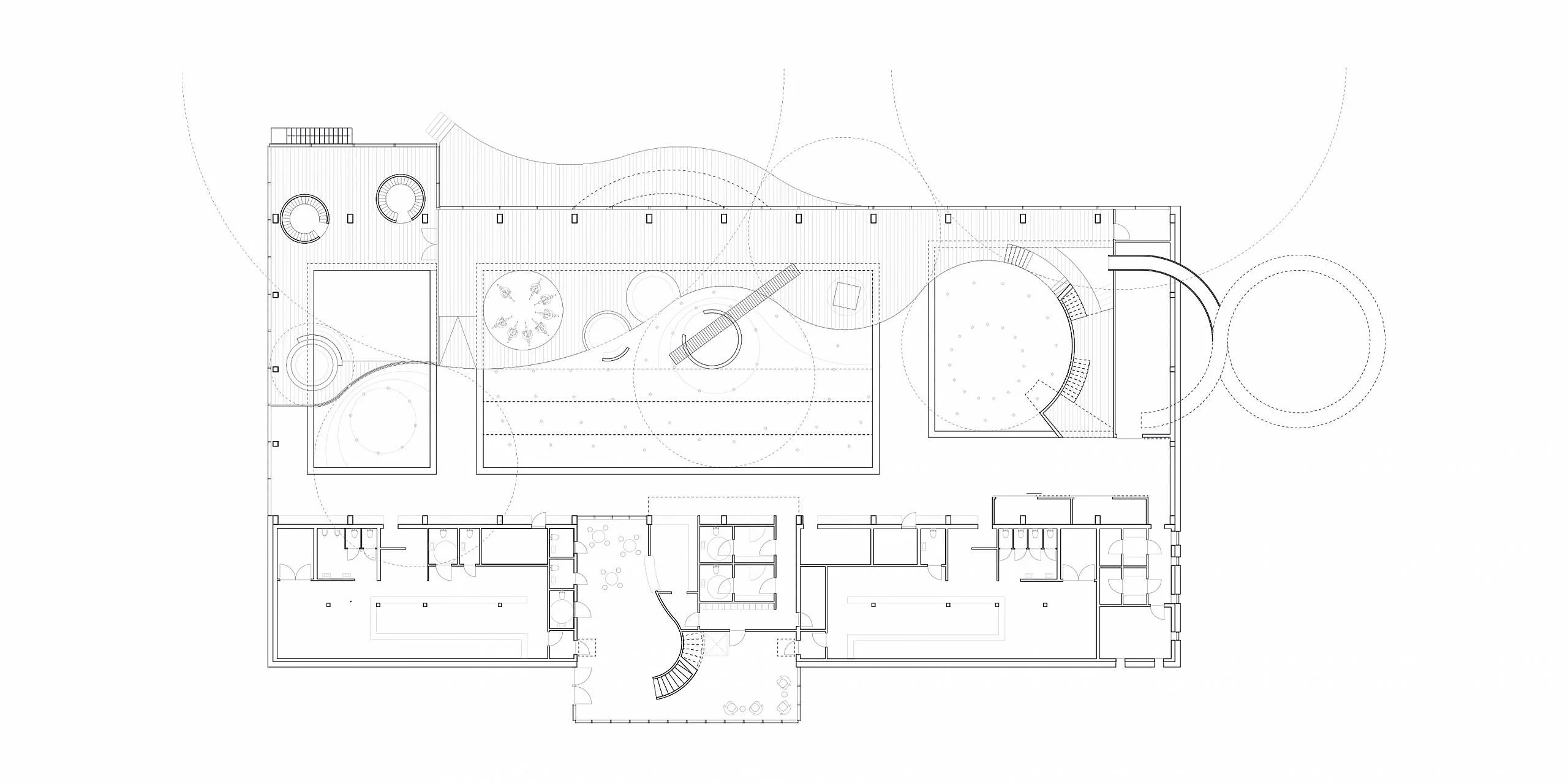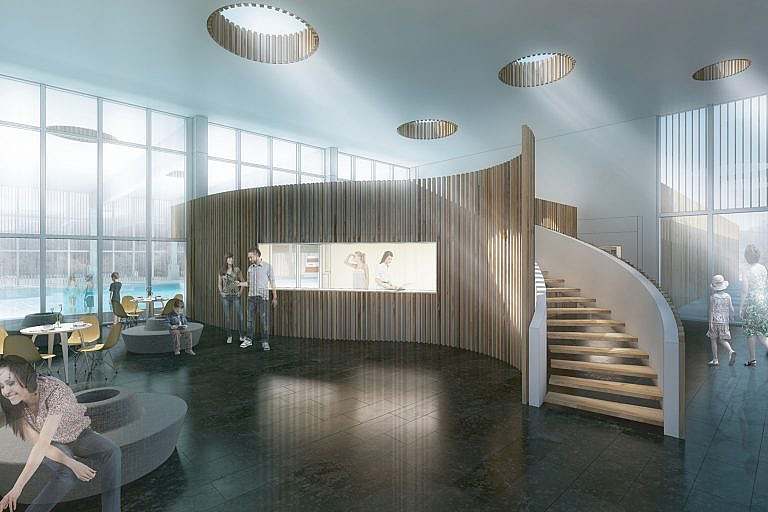 Improvement of existing buildings with minimum use of resources
Rønne Swimming Pool will be a pioneer project for the sustainable development of the island and a new piece in Bornholm's green and ecological ambition - Bright Green Island. Through a transformation, the swimming pool will show that Denmark's existing building stock can be improved and put into use with minimal resource consumption, but with a high return in terms of value.
The main focus of the internal transformation of Rønne Swimming Pool is to expand the repertoire of offers so that the pool's activities attract a wider range of people in the area.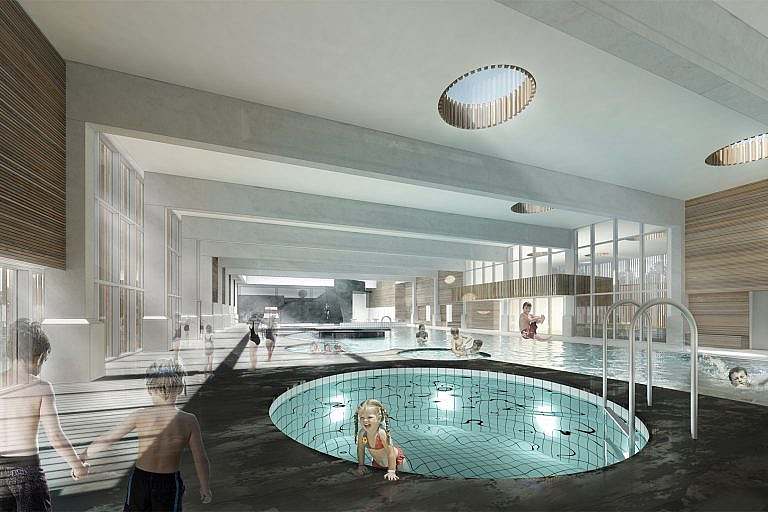 Sustainable quality
The Blue House "RH20" follows the vision of a fantastic creative, innovative, feasible and sustainable water multihouse.
The task is to create an innovative swimming pool, an exemplary project that demonstrates how the existing swimming pool is transformed into a new vibrant and modern aquatic centre, with health functions and a high degree of accessibility. At the same time, Rønne swimming pool is to be a sustainable renovation project that integrates economic, environmental, social and cultural understanding of sustainability into a resource-optimised and realistic bid for sustainable renovation today and for the future.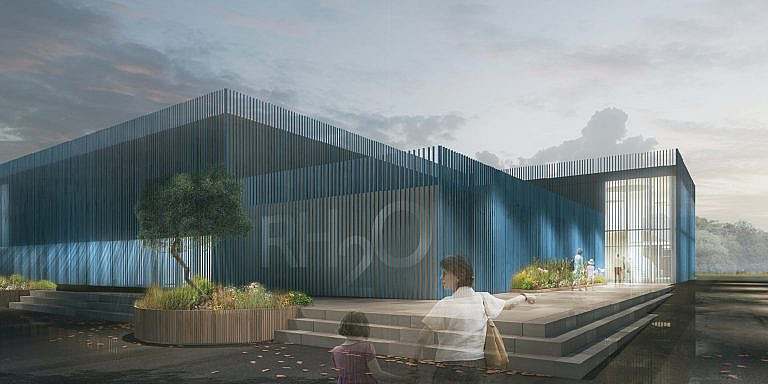 "The competition programme is an inspirational basis that motivates building of a very special quality, a particularly sustainable Bornholm quality."
Peter Nielsen, Head of Building Consultancy, KHR Architecture
Contact