The new swimming pool will take its shape from its surroundings, inviting the surrounding green spaces in and at the same time acting as an extension of existing sports halls in the area.
City
Ringsted
Country
Denmark
Client
Ringsted Municipality
Year
2007
Area
3300 ㎡
Funding
DKK 70 M
Awards
Best suggestion
Services
Architectural worker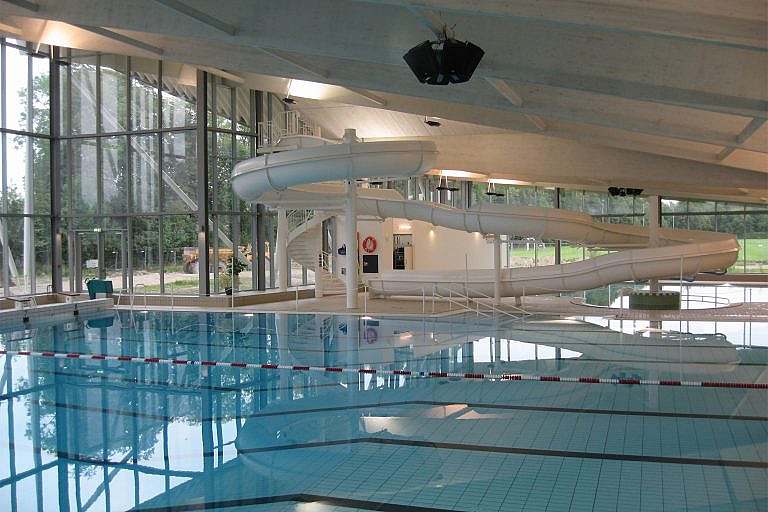 An integrated sports centre
With its openness under the large roof, the swimming pool forms a light and elegant transition between the green wedge and the more urban environment around the sports halls. Through its design, the swimming pool can be experienced as a covering of the green outdoor space.
The link with the existing sports halls is ensured by a single-storey building that ties the whole complex together and makes the swimming pool an integral part of the cultural and sports centre that the sports halls and swimming pool form together.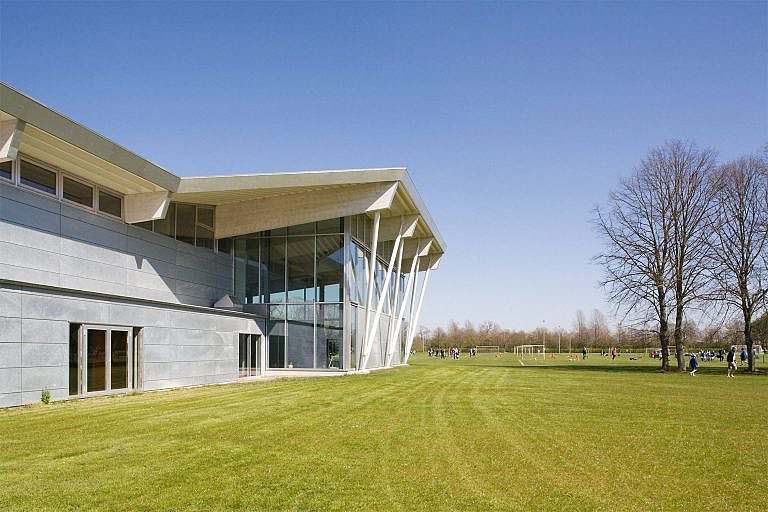 Between landscape and townscape
The new swimming pool in Ringsted is located in the transition between new and old town and between landscape and urban landscape. Through this unique location, the intention is to let the green element dominate and place the bathing experience - both seen from inside and seen from outside.
From the outside, you will be able to see all the way through the building towards the green spaces. From inside, the grass, trees and sky will be part of the bathing experience. The large uniquely shaped roof is twisted to face all the surroundings of the swimming pool.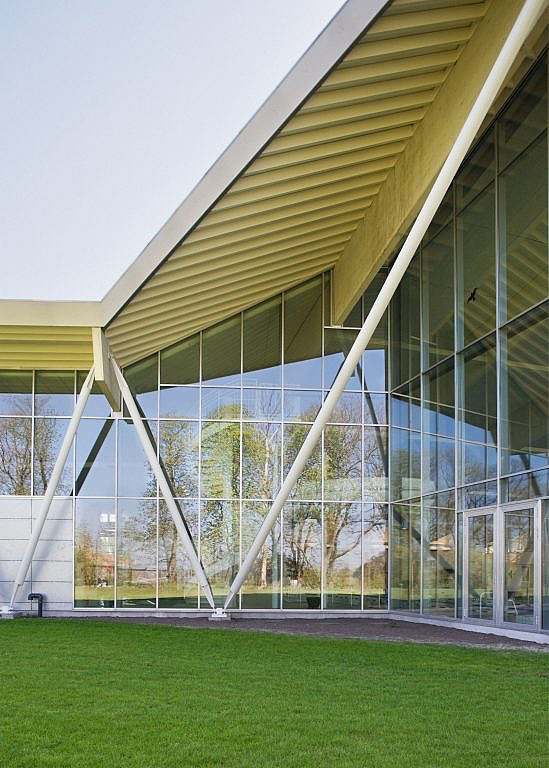 "The swimming pool has a sculptural form that takes shape partly from its surroundings and partly from the functions housed under the roof."
Peter Nielsen, Head of Building Consultancy, KHR Architecture
Contact