The curved facade of Forum Horsens stands today as a magnificent architectural landmark for the city of Horsens and has been an important piece in the game of getting Horsens placed on the cultural map. KHR Architecture has been the architect for the facility in Horsens, which includes a new cultural and sports hall with capacity for 4,500 people, an outdoor stadium and brand new swimming facilities.
By
Horsens
Country
Denmark
Client
Horsens Municipality
Year
2005
Area
16 000 ㎡
Funding
DKK 150 M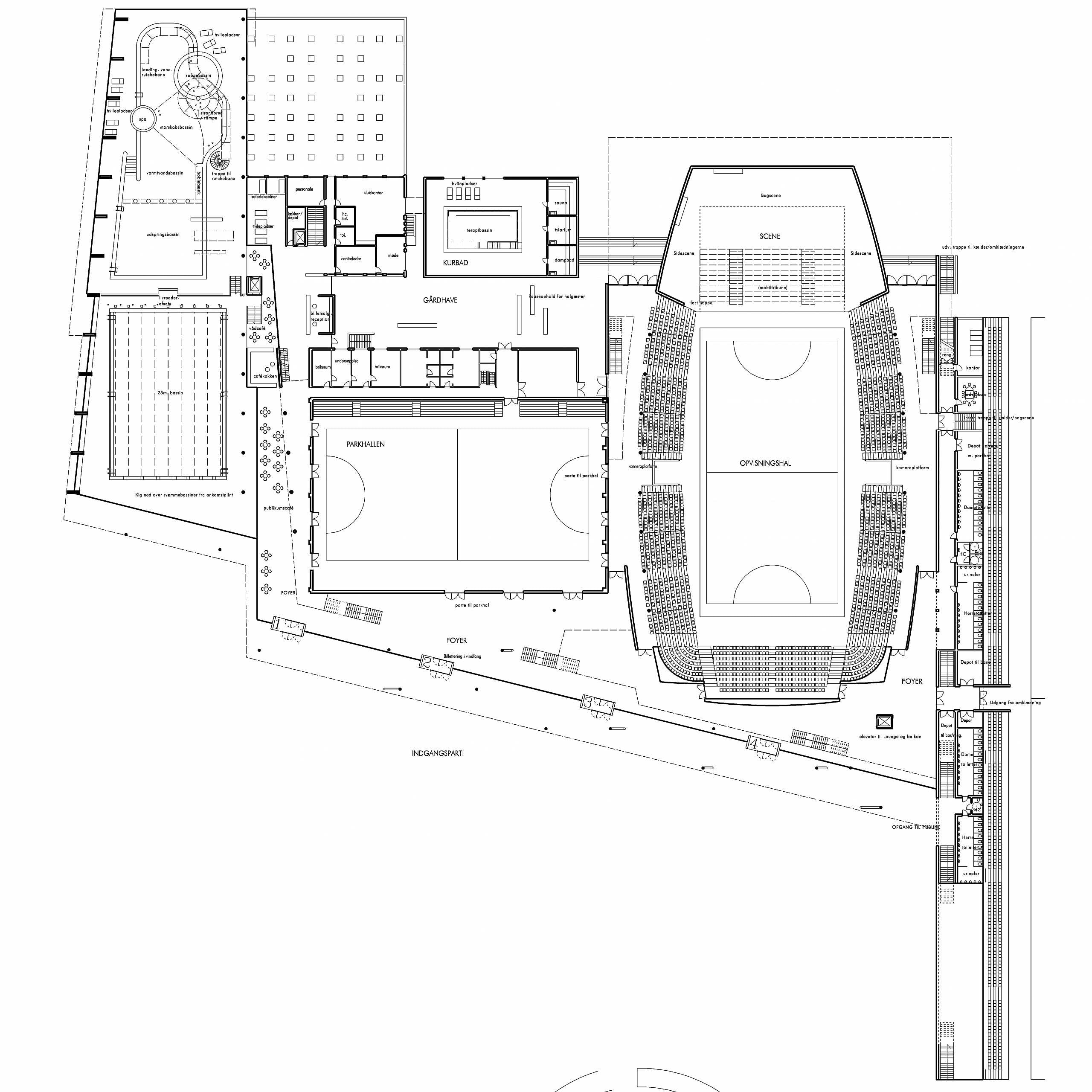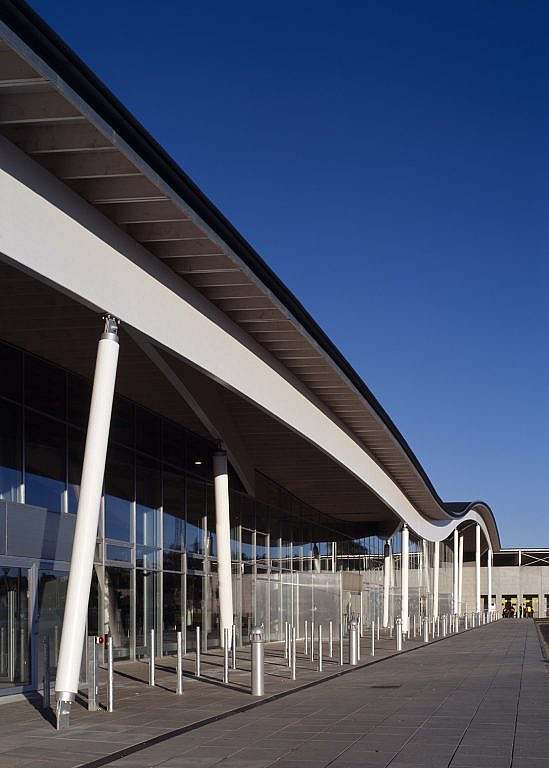 "By exposing the roof as both the character-creating and functionally unifying link, the cultural and sports centre's diverse functions are brought together into an architectural whole."
Mikkel Beedholm, Architect and Partner, KHR Architecture
Contact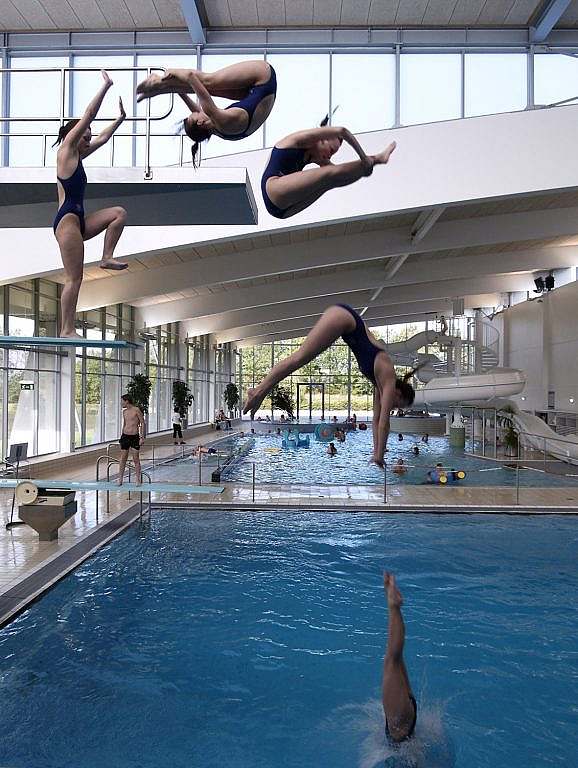 Arkitektens tanker bag Forum Horsens:
Three pillars. One roof.
Forum Horsens is built on three architectural pillars, which together form the architectural vision behind the spectacular building and are tied together by the elegant roof.
One pillar is a new landmark for Horsens. The façade facing Langmarksvej acts as a giant image - a clear, easily recognisable and identity-forming figure.
The second pillar is crystal-clear functionality. Easy access, a quick overview, natural coherence between service and public facilities and clear divisions between functions create a well-functioning building complex.
The third pillar is spatial rationality. The compact building is laid out with the shortest possible walking distances and minimal external surface, which results in low operating costs and reduced maintenance.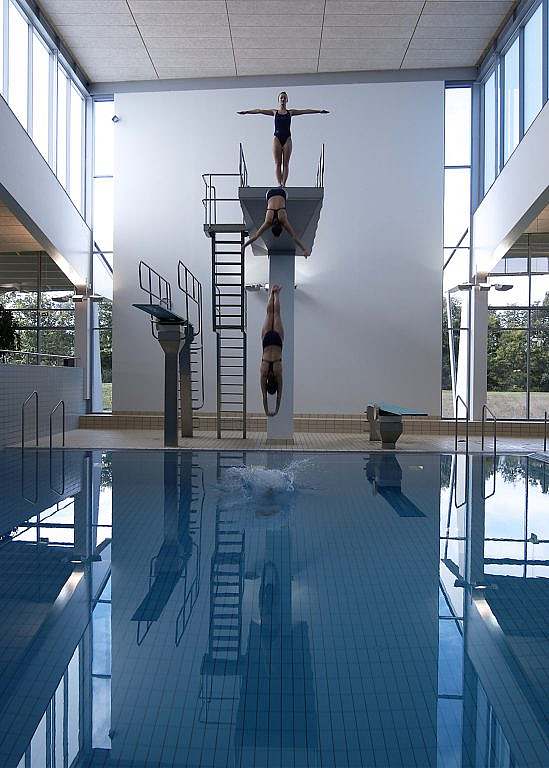 The curved facade as a Horsens landmark
The unifying leitmotif of both the architecture and the function of the extensive sports and cultural centre is the idea of the large curved roof shape that winds through the landscape like a whale in the sea.
KHR Architecture laver ikke kun idrætsanlæg. Firmaet er en dansk tegnestue grundlagt i 1946, der gerne løser projekter som arkitekt i Horsens. Vi har omfattende erfaring forskellige typer af byggeri - klik dig videre for at se eksempler på projects and ydelser.