The architecture of Holy Cross Church is conceived and shaped as an abstraction over the open horizontal landscape space at Jyllinge. Built in fibreglass composite, the building appears translucent.
By
Jyllinge
Country
Denmark
Client
Jyllinge Advisory Council
Year
2021
Area
800 ㎡
Funding
20 M
Sustainability
Built in fibreglass composite
Awards
Mies van der Rohe award nominee, 2009
The Danish Plastics Award, 2009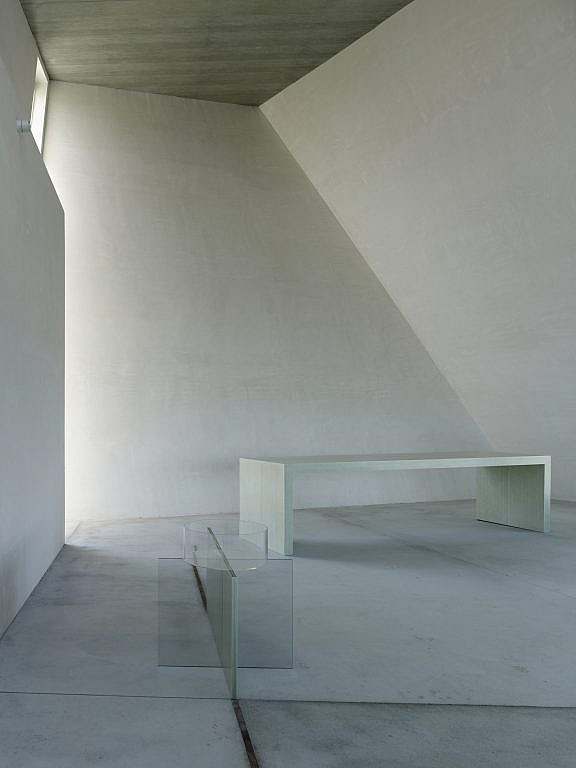 Homogeneous surfaces alternating in angles
Rummene i Hellig Kors Kirke er skabt i forhold til himmellysets skiftende karakter og kirkens funktion. Hensigten med arkitekturen har været at lade homogene flader veksle i vinkler og planer for at skabe lys, skygge, tyngde, lethed og transparens såvel ude som inde.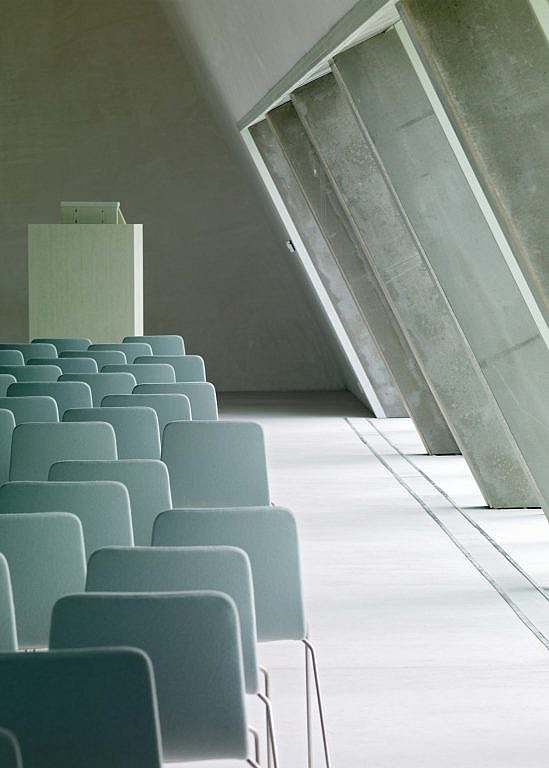 "Via glasfiberkomposit og vinduespartier bliver lyset et afgørende element i arkitekturen for Hellig Kors Kirke."
Jan Søndergaard, Architect
Contact
Holy Cross Church in Jyllinge is designed into the landscape and works with light as an active part of the architecture, emphasising the spiritual.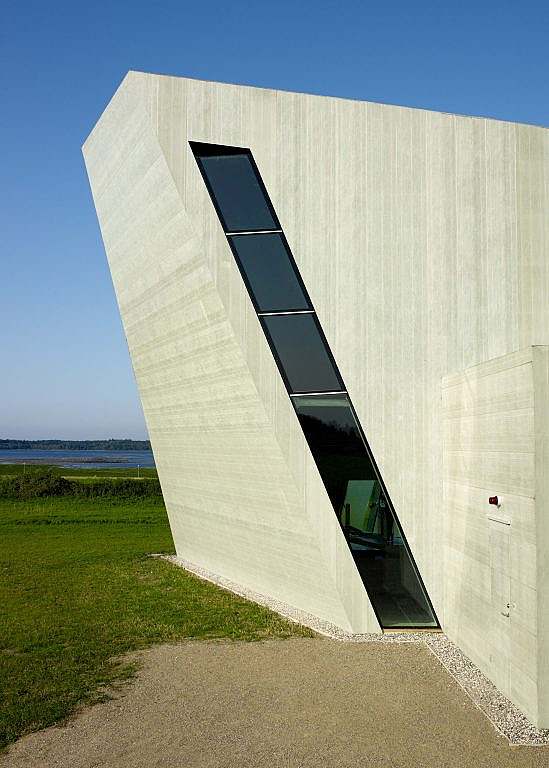 Intimacy and flexibility
The narrowing of the space towards the choir and the differentiated access options ensure the intimacy of the space and the flexibility of the church during different events. The light intake in the church defines the use of the space; the arms of the cross are part of the movement into the church space and its subdivision. The processional corridor through the middle of the church is extended into an enclosed outdoor area with contact to the fjord and the sky above the church.