The identity-creating domicile of the metal, steel and sheet metal manufacturer Grønbech & Sønner A/S takes its bearing expression from thin sheets that draw attention to the company's core competences.
City
Copenhagen
Country
Denmark
Client
Grønbech & Sons
Year
1998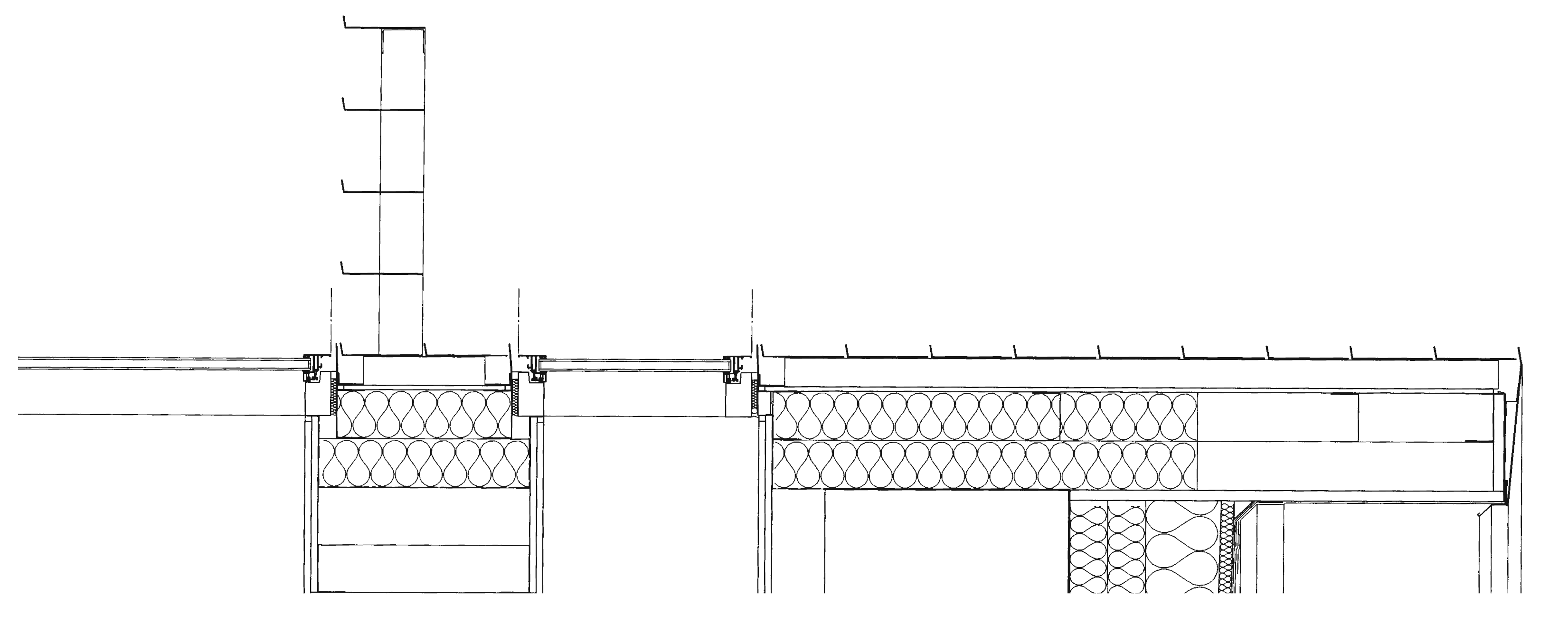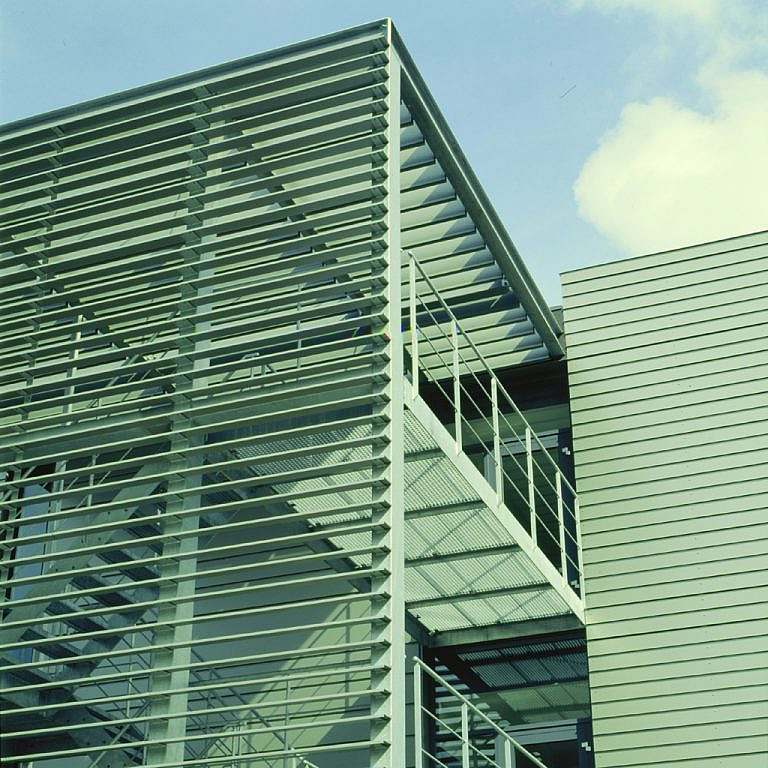 Condition of the plates
A 2 mm 'prepainted' aluminium sheet is the starting point for all cladding sheets. In the office section they are made in the format 165 x 4,800 mm with a special curved shape. In contrast to this sheet, the warehouse hall is clad with sinusoidal sheets to emphasise the coarser function of the hall. All coverings are made of this delicate silver painted plate. At all times, the curvature of the individual plates will be visible and the construction can be read. The house appears as an exponent of this aluminium sheet and expresses the sheet's applications from facade to shading machine.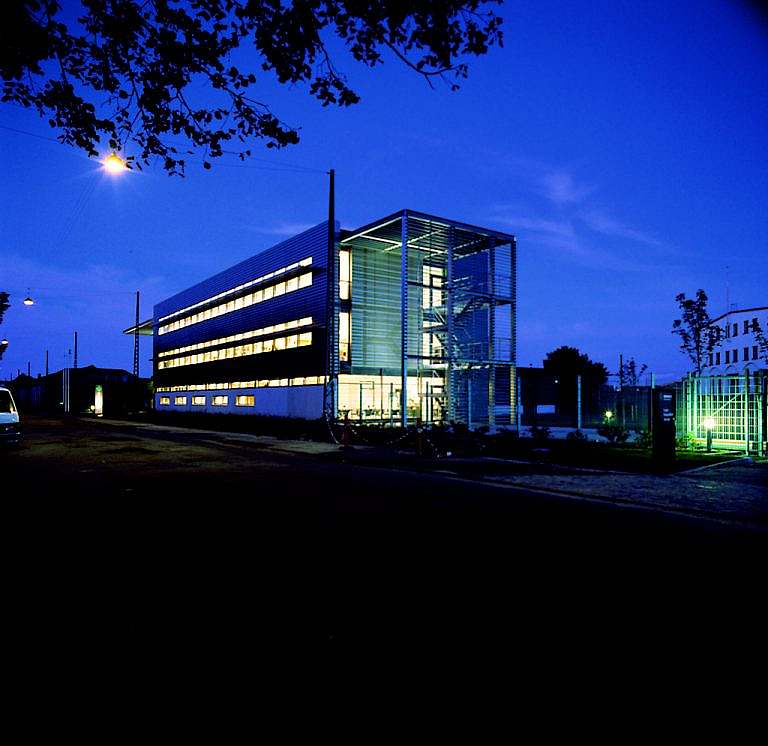 A great light/shadow machine
The domicile is located in Copenhagen's South Harbour district and was inaugurated in September 1997. The building consists of an office building and a warehouse. With the desire to create a business domicile that clearly signals the company's identity, the building consistently uses the thin sheet as an important means of expression. In various situations, the sheet forms the wall, roof, facade and sun shading.
As a large space-forming element, a slatted roof projects over the entrance area and connects the office building with the warehouse. At the opposite end of the office building, this slatted roof continues and, as a large sun screen, the building is finished with a slightly horizontal lattice. The building acts as a large light/shadow machine through this play with the thin sheet.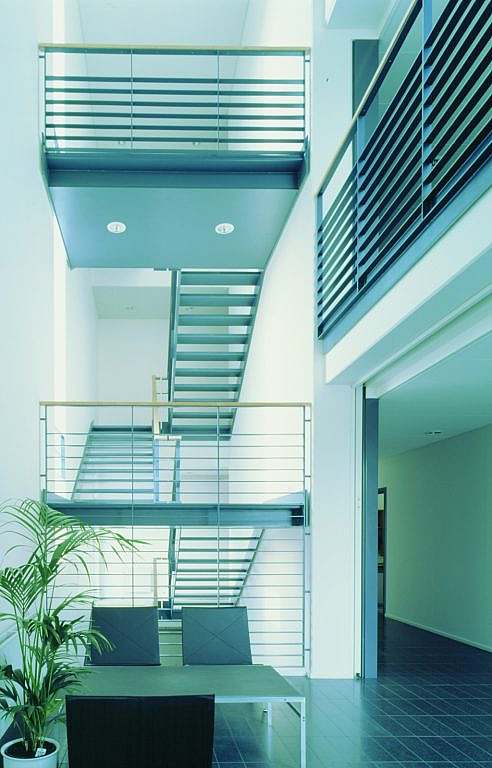 "The facades and details of the buildings appear as a homogeneous whole. In the detail, simplicity has been sought in both fixing and assembly."
Mikkel Beedholm, architect and partner, KHR Architecture
Contact