A new commercial building for a restaurant and shop is under construction in the centre of Nuuk. The building is designed by KHR and will house a wonderful restaurant with a fabulous roof terrace and a retail space for rent.
KHR is the architectural consultant for the entire project, which includes the design of custom-made furniture and the interior design of the restaurant, which is due to open later this year.
By
Nuuk
Country
Greenland
Client
Rikke and Jørgen Pedersen
Year
2023
Area
1000 ㎡
Partners
Main contractor Nurepa Aps with Inuplan as engineer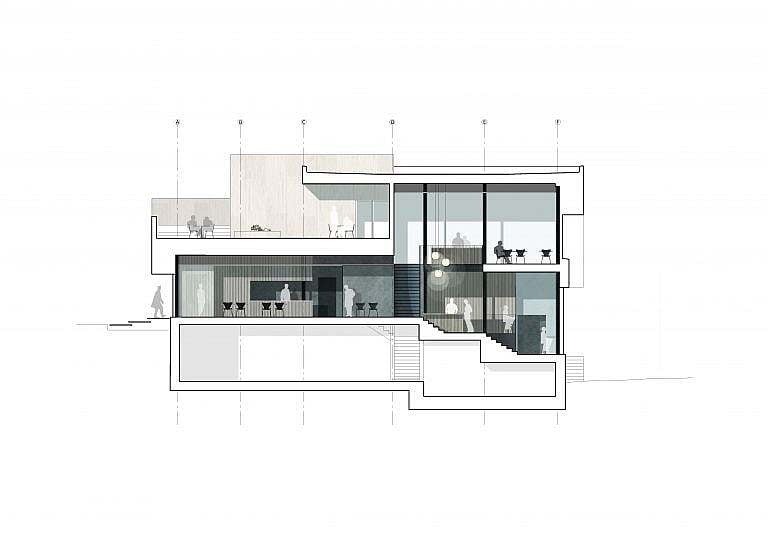 Inspired by Greenlandic nature
The exterior materials of the building are divided into three themes inspired by the beautiful Greenlandic nature: stone, ice and wood.
"Nature has created a foundation of rock, and we are building on this aesthetic by cladding the plinth in black concrete with a clear staggered pattern, as an interpretation of the Greenlandic bedrock. Above this is a glass section that takes its inspiration from the sea and ice. The upper part of the building becomes almost like a wooden box floating on top of the transparent glass," explains creative partner Janina Zerbe.
The large glass windows mean there are good views in and out, and the restaurant will have a large roof terrace where the view can be enjoyed in the warmer months.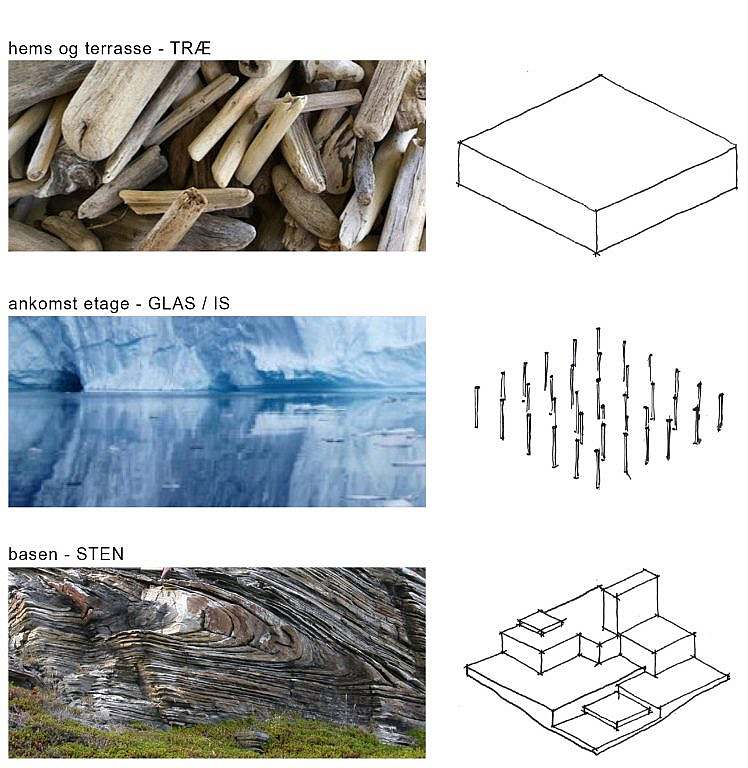 The levels of the landscape create spatial division and flow in the building
The building is based on the existing levels of the surrounding landscape and uses the level jumps to create a varied spatial flow, where restaurant, bar and kitchen are located in connection with each other, yet functionally and spatially separated.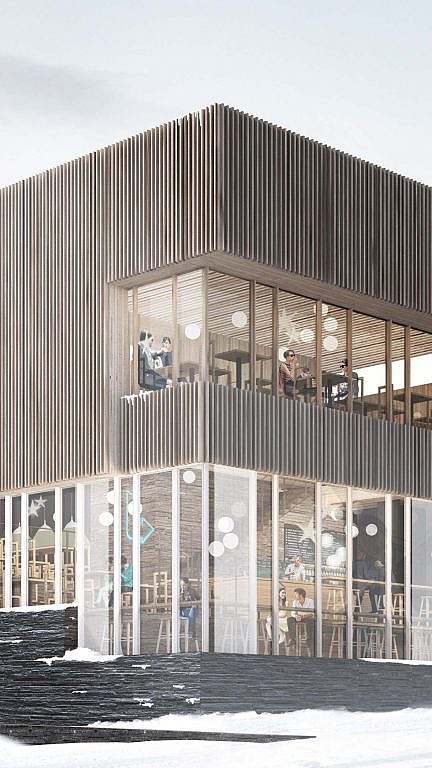 "The open structure not only provides a good flow, it also means that there is great flexibility in the use of the building in both the short and long term. Something we always focus on because it's crucial for the economics and sustainability of the project."
Janina Zerbe
Contact