As an intern at KHR Architecture, you are part of the team - both professionally and socially. We are always looking for interns in the fields of architecture, construction, sustainability and communications.
Read what other students have gained from an internship at KHR and send us a short application if you want to get on board.
Katarzyna Prokopiuk, architecture intern
The KHR Architecture exceeded all my expectations during my architectural internship. I was welcomed into a flat hierarchy where I have felt valued, trusted and encouraged to improve my skills. The team taught me the recognised Danish approach to architecture and I had the opportunity to work on different projects in Denmark, Greenland and Germany.
KHR's emphasis on work-life balance with reasonable hours, study trips, Friday bars, and waterfront lunches made the experience unforgettable. My favorite moment was seeing the wayfinding design I worked on come to life in Copenhagen. There's a reason why, after my initial contract expired, I extended it for another three months 😊.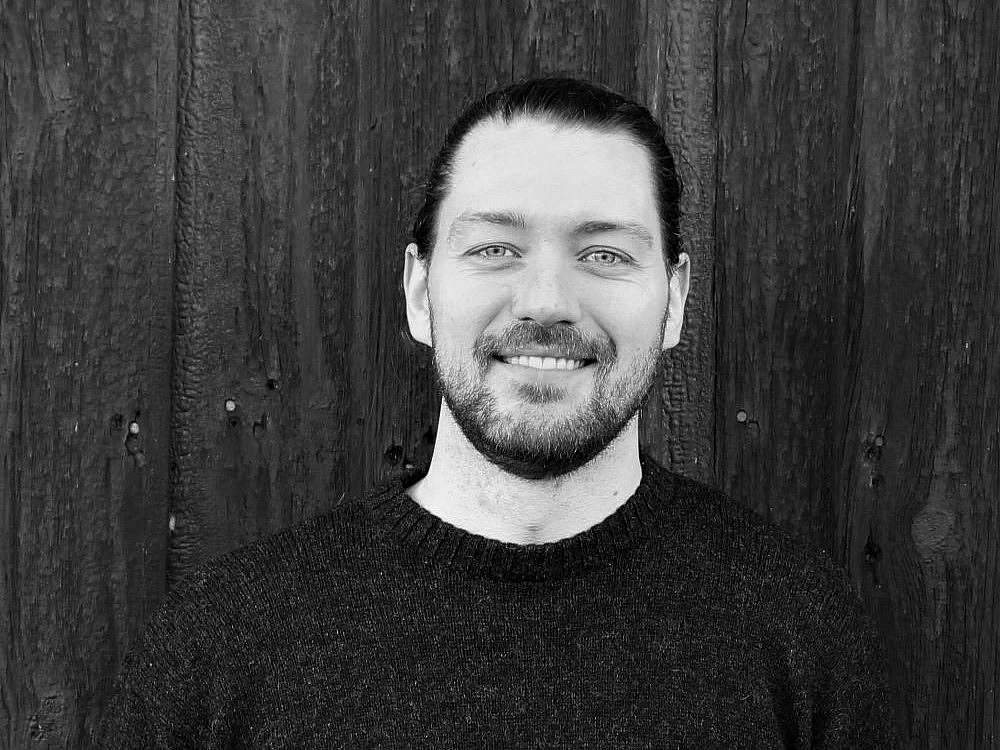 Mads Sydow, constructional technologist intern
As part of my building design programme at KEA, I have been in internship at KHR Architecture for 5 months. The purpose of the internship is to gain experience and knowledge of how to work more concretely as a structural engineer in a design studio in collaboration with architects and other stakeholders.
During the programme, I have participated in various projects, where I have both been allowed to work independently and had the opportunity for ongoing sparring with colleagues. I have also been allowed to participate in planning meetings with contractors, which has given me a better insight into the work processes.

Now I'm back in school, but continue to work for KHR as a student assistant once a week.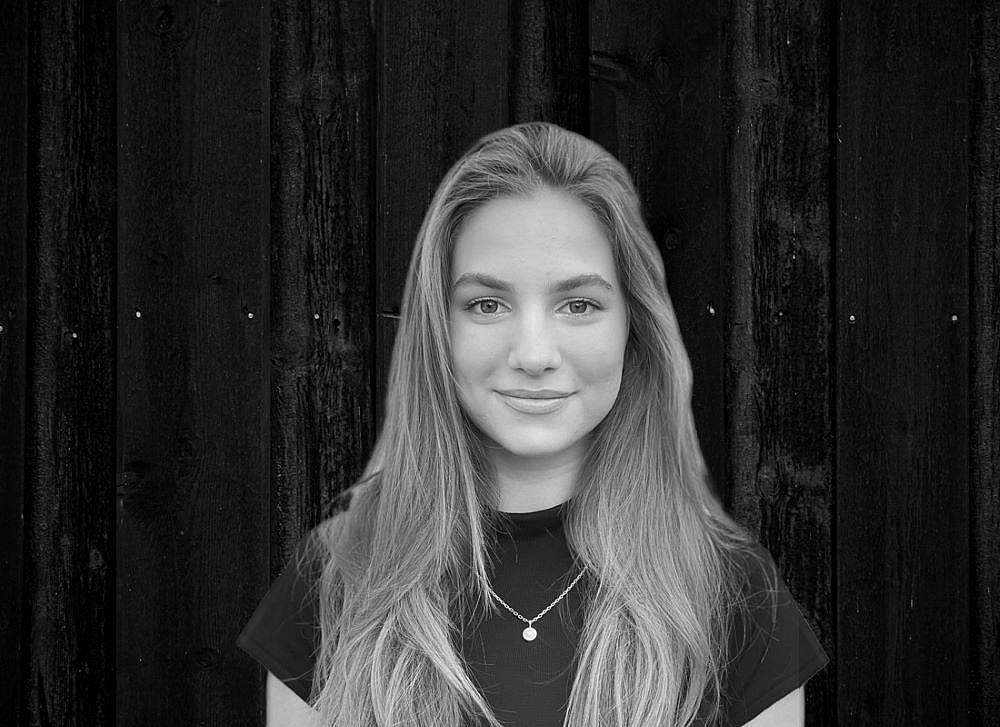 Tatiana Watrelot, architecture intern
In June 2022, I graduated with my RIBA Part I, Bachelor of Architecture, from the Architectural Association School of Architecture in London. Before resuming my studies for my RIBA Part II, Master of Architecture, I decided to take a year in practice to apply what I had learnt in my academic career so far. My interest in efficient, minimalist architecture led me to KHR in Copenhagen, where I have been working as an architectural intern for 6 months.
During my time here, I have had the opportunity to work on several projects at different scales with experienced architects. I've been able to work on physical modelling, technical drawing, reports, renderings...the list goes on. The flat hierarchy at KHR made it easy to feel like I played an important role in the team I was placed in - I attended internal status meetings as well as external client meetings where I could see my work being discussed in a professional environment.
Even though I didn't speak Danish, I still felt part of the office community. No matter which team I was part of, care was taken to ensure that tasks were clearly communicated in English and documents were translated. Everyone is welcoming and there are plenty of social opportunities to interact with colleagues. In addition, the office itself is in a beautiful location in the heart of Copenhagen with a great view of the water, making it an inspiring and motivating place to work.
It was truly a rewarding experience that I would recommend to any student looking for insights into the world of work!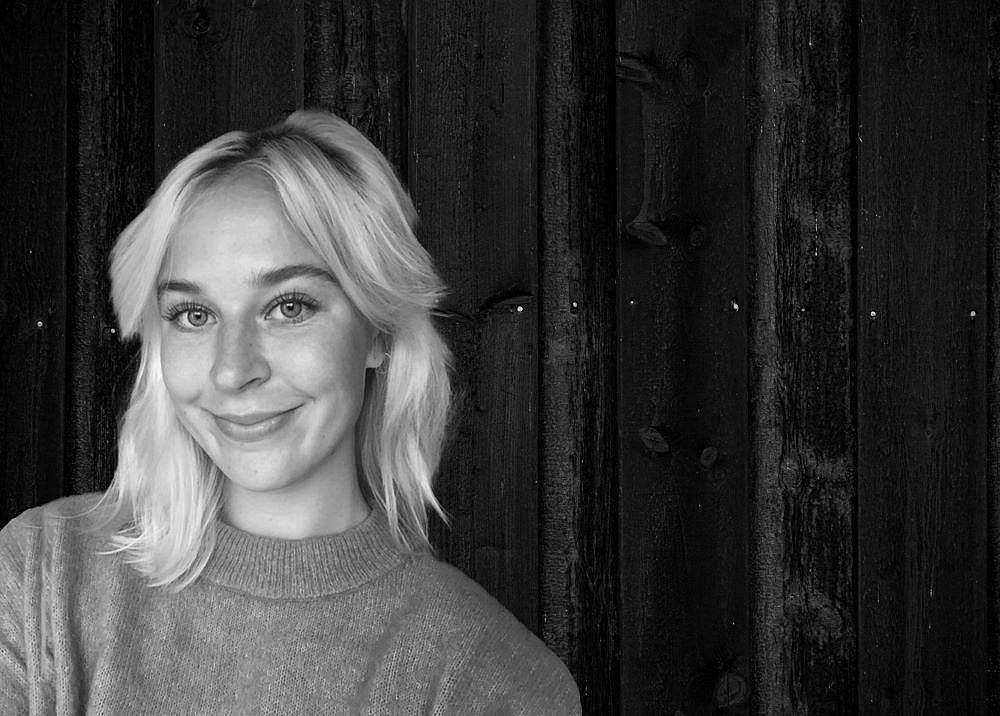 Esther Fenstrup, communications intern
As part of my bachelor at CBS, I have been communication intern My main task has been to help strengthen their digital presence, which has included tasks such as ideation and production of content for the company's various media - including their own website, LinkedIn and Instagram.
During the programme, I have had a lot of independent responsibility for developing, shaping and driving my tasks forward. It has been particularly instructive in terms of learning to speak to the interests of the industry and to be able to structure and adapt my time. I have continuously had the opportunity for sparring and evaluation, which has ensured a high quality outcome.
The internship at KHR has given me insight into everyday life at a cosy and professionally competent design studio, where I have been warmly welcomed and met with confidence in my abilities. I have experienced a good collegial community, where there is an opportunity to share reflections and to be curious. The stay has helped me to understand how I can translate my theoretical and academic competences into a professional tool that is useful in a real workplace.
Marcus Møller Vedel, sustainability intern
Since February, as part of my studies for a Bachelor of Engineering in Building Design at DTU, I have been sustainability intern at KHR Architecture, where I am part of a team working on developing the company's sustainability strategy. My main task is to keep us updated on new initiatives so that KHR can be at the forefront of new solutions for sustainability issues. Currently, I am working on internal projects such as the company's climate accounts and LCA strategy, as well as some smaller research projects.
At KHR, as a trainee, you are shown great trust. Therefore, you basically control your own working hours, and you are given free rein to characterise your work tasks and how they are carried out. I have the opportunity to contribute my competences in an organic way, which has given me the feeling of being more than an intern. If you have something on your mind, you are always listened to, and if you are in doubt about something, the studio always has the necessary means to support you. In general, it is a great experience to see how what you have learnt in your studies is integrated into work contexts.
Casper Ørum Marcussen, architectural technologist intern
My first time at KHR has been educational and inspiring. From day one, I was assigned to a project where I have been shown great confidence in my competences and have had the opportunity for development. The project is called Grunwald's Have, it is located at Østre Gasværk in Østerbro in Copenhagen and is a youth housing project of 17,000 square metres.2.
My work is primarily in Revit, where I adapt the 3D model and update the drawing material so that the components of the building can be built. As construction is ongoing, I am often assigned smaller ad hoc tasks with short deadlines.
The inclusive and professional way of working at KHR means that as an intern I am motivated and can really improve my skills. The fact that I'm contributing to the project and thus to the studio just gives me more motivation for my career.