As an architect at KHR, Kristian has jumped straight from a German school project to a Norwegian hospital project - and it suits him just fine. He thrives on large, complex projects and finds that the cultural differences help to challenge his own methods and trigger good discussions. Read more about Kristian's background and motivation for working as an architect.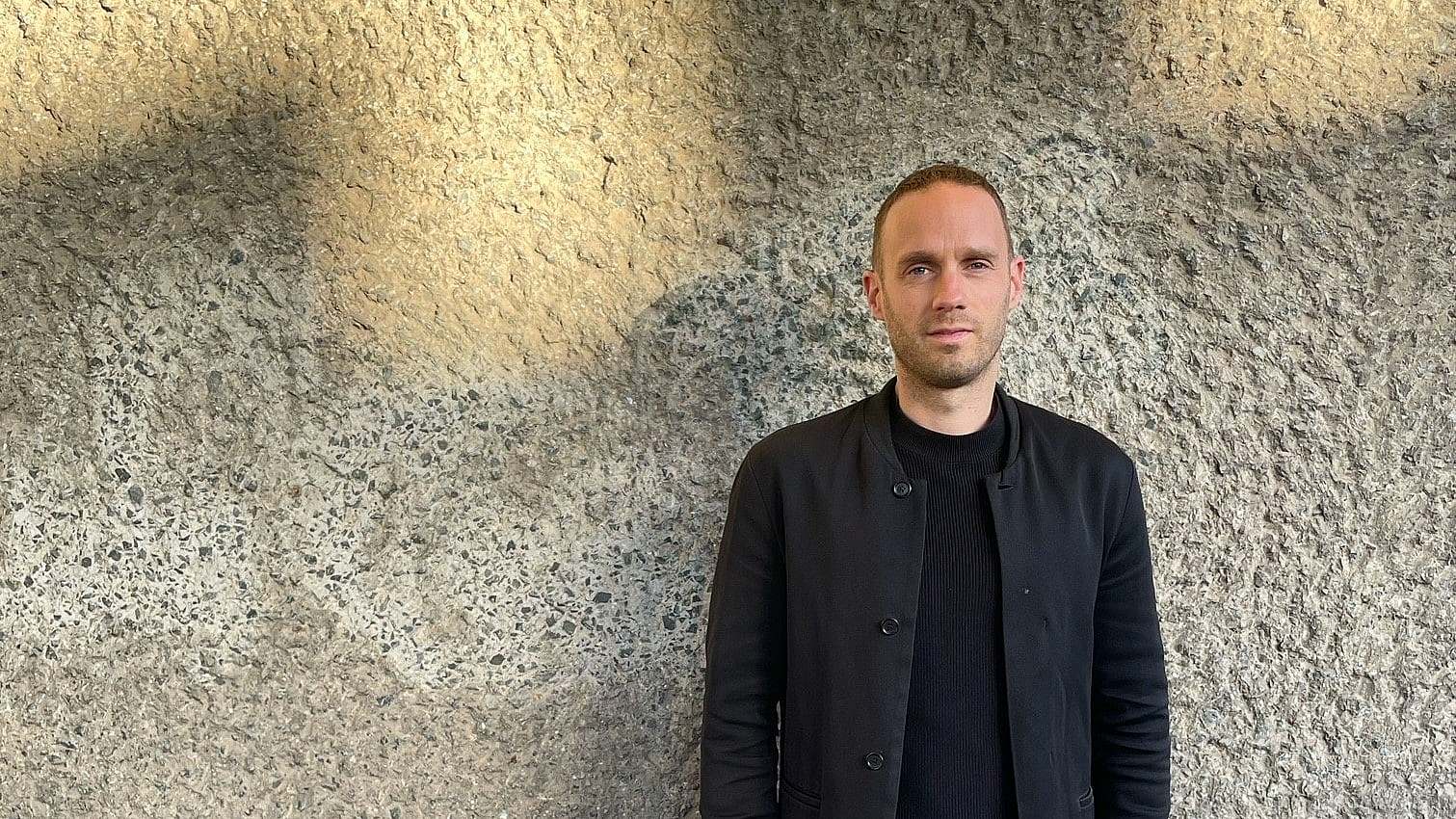 What does an architect do at KHR? Kristian Nielsen Kjær tells.
Would you briefly introduce yourself?
My name is Kristian and I have been an architect at KHR since 2018. In my spare time I do crossfit, winter swimming and love going to exhibitions. Architecture is also my hobby and I get a lot of inspiration from looking at art and architectural works.
Why did you choose a career path as an architect?
Overall, I think it's exciting to create a physical environment for people. It's a phrase, but it motivates me that I can help provide users with a good place to unfold with a architectural quality - regardless of scale and type of project.
On a more concrete level, I like to work with materials and what materiality they can add to the project, and I find it an exciting challenge to think sustainability both in terms of material selection, social sustainability, life cycle and recyclability.
I was actually trained building and design engineer from DTU before I studied architecture at School of Architecture in Aarhus with a semester of sci-arc in Los Angeles. It has given me a good understanding of the constructive principles that are really useful in the architectural design process.
Can you explain in more detail what you do as an architect?
At KHR I am a senior architect and case architect, primarily on international public sector projects.
Most recently, I worked at a German school from competition to authority project and commuted between Copenhagen and Berlin, where we had our project office together with a German design office. In a school, it is crucial that the flow works. It is exciting to support the educational programme through the physical environment. At the same time, you have to remember to keep the flexibility of the architecture so that it can be adapted to new needs in the future.
Right now I'm working on a big hospital project in Norway. My role has primarily been as a design architect, focusing on concept and design, and therefore also programming, logistics and flow. There are a lot of workflows and logistics in hospitals that the architecture has to support in the best possible way. For the same reason, we do user involvement meetings with the different departments so that we have a program that meets all needs and where the spaces are placed most optimally in relation to each other.
What motivates you most in your work as an architect?
It's great to help create spaces and environments that can influence or develop others. I think it's great to be able to use my professionalism to give people solutions with a high architectural quality.
Good cooperation at work is also an important motivation in everyday life, and as a health and safety representative I focus on both the physical and mental environment. I find it interesting how to create a good and productive working environment and last year I took a masterclass in organisational psychology, which has given me both a better understanding of the dynamics and concrete tools.
Is there a project or sub-project that you are particularly proud to have contributed to?
The Am Breiten Luch school in Berlin is actually a good example of how we can help shape what happens within the framework through architecture. I personally took our client on a study tour to show examples of modern Danish educational architecture, including Ørestad School and Ørestad Gymnasium, in order to broaden their horizons. This means that we have more leeway to implement "Danish" solutions at the new school, which will soon be built in Berlin.
Which project would you like to work on?
I'm comfortable in the larger, complex projects where it's challenging to make the program and architecture fit together.
Can you give an example of a concrete professional challenge from a project you have worked on and how you solved it?
Cultural differences between Berlin and Copenhagen on the project At the wide leech, has posed interesting challenges, which we were able to resolve through open dialogue and frequent group meetings. It has also given me a greater awareness of my own methods and an openness to the fact that things can be approached in different ways. A lot of good can come from discussing and challenging each other, so I think you should remember that, even if you're working with a team where it's not strictly necessary.
Which computer programs do you prefer for your architectural work and why?
It depends on the project and the stage; in the initial stages I prefer the 3D modelling software Rhino and the Adobe package, while in the later stages I can see the advantage in Revit or Archicad because you can sit more in the same model.
How do you stay up to date and inspired in the field of architecture?
I love to see and photograph both new and existing architecture and in this way expand my horizons, either by just moving around the city or on dedicated study tours. It's important to experience architecture in its full scale to really feel it.
Art exhibitions are also a great source of inspiration, and can be anything from paintings to sculptures, installations and design. I can recommend, for example Thorvaldsen's, The Hirschsprung Collection and The Rudolf Tegner Museum.
I have also taught for many years and am currently an appointed censor at the schools of architecture and AAU. It gives me a finger on the pulse of what's going on in the growth layer.
Do you have any advice for a future builder?
A construction project is complex and it is important to ensure a good dialogue with and between the different disciplines needed to project.
Click through to see the full KHR's team or read more about our services.