"The new forensic Psychiatry Sct. Hans manages to combine pronounced architectural qualities with the need for a very high level of security. The architects have created an enclosed ward which (almost paradoxically) is characterised by views, beauty and a pervasive presence of natural elements and views to the sky."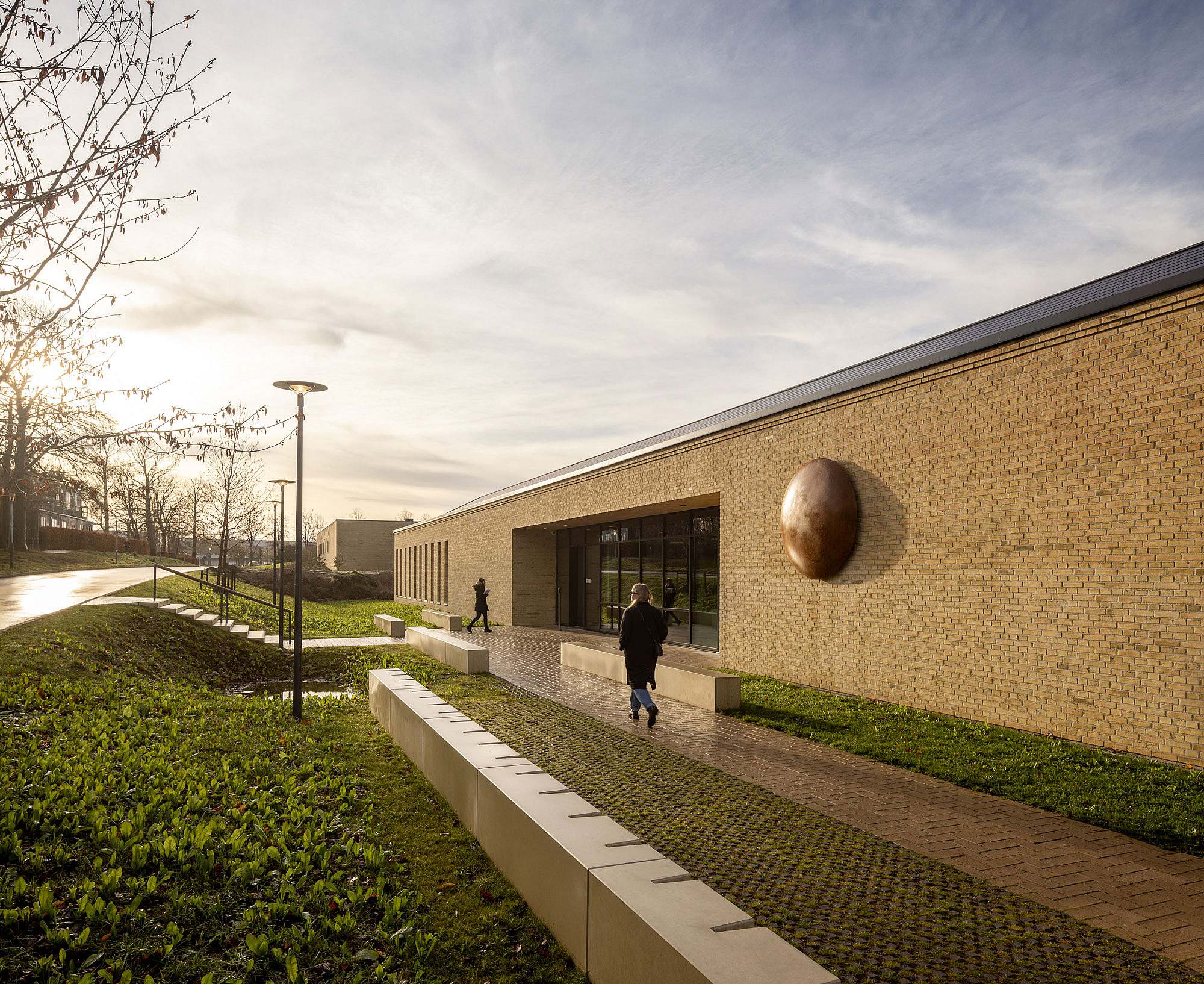 Good intentions, architectural qualities and specialised considerations
Sidse Grangaard and Jon Dag Rasmussen from the media Rumsans, edited by Build of Aalborg University, has visited Sct. Hans New Forensic Psychiatry and describes the building as "filled to the brim with good intentions, architectural qualities and specialised considerations" in relation to the very special group of residents that the place houses.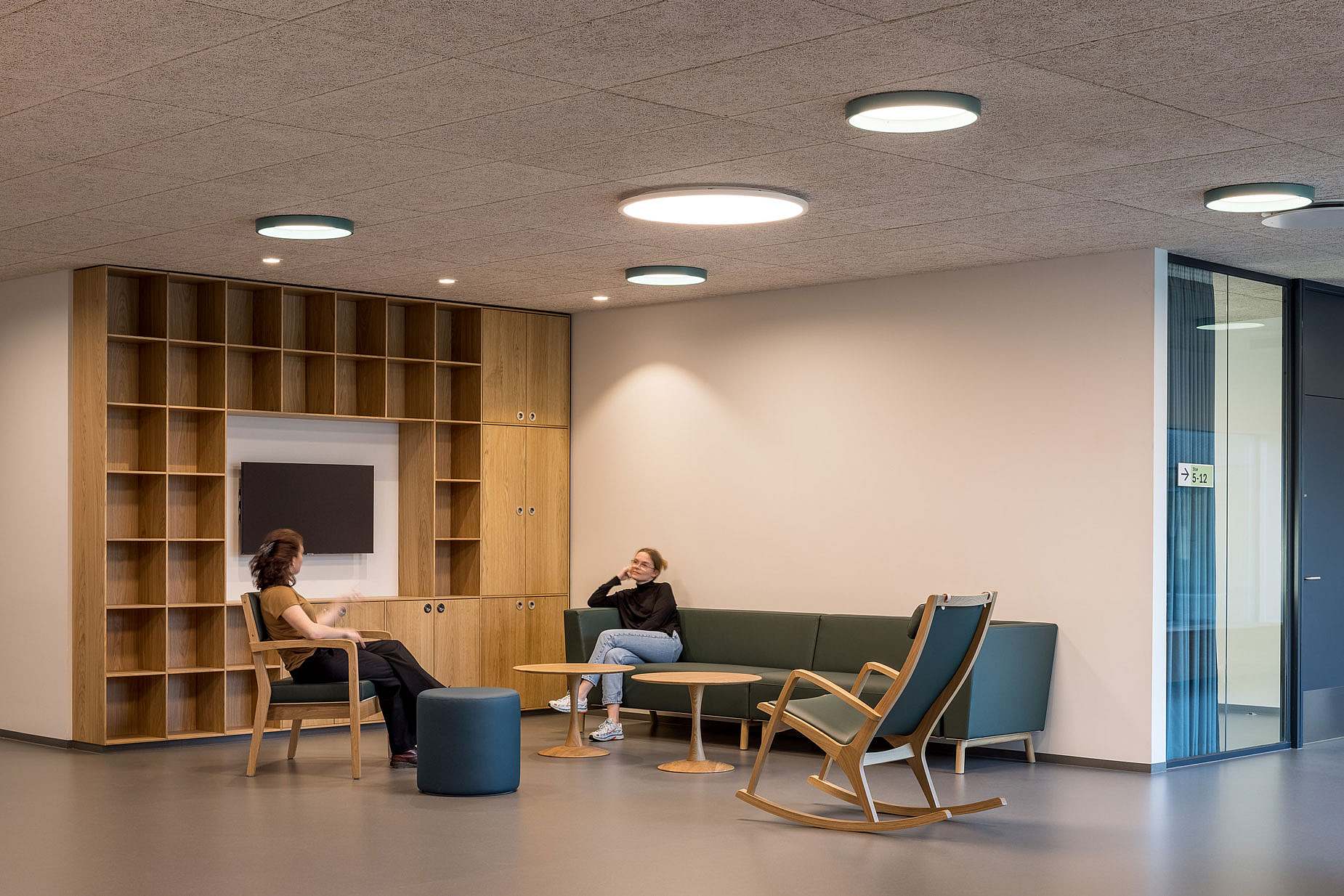 An extreme example of welfare architecture
In the design of the new forensic psychiatric centre, we have focused on creating healing architecture while naturally meeting formal requirements for safety and function. The reviewers are impressed by how elegantly the task has been solved:
"Throughout, the construction is characterised by a focus on the dignity of the prisoners. The feeling in the building as a whole is that there is a basis here for the healing processes and recovery that are the supreme and most noble purpose of this extreme example of welfare architecture."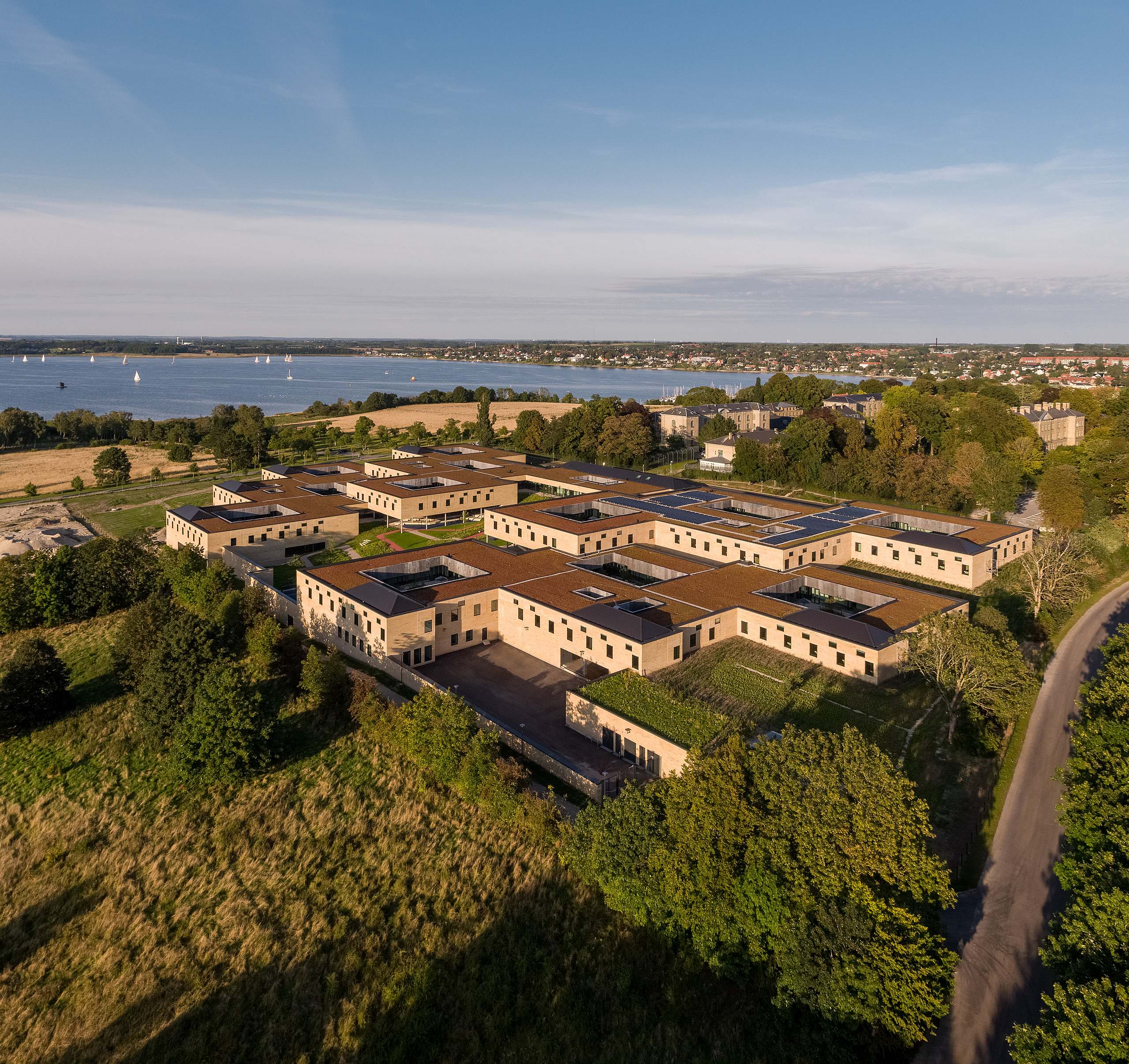 Architecture that uses the landscape
Nature is a key element in the construction of Sct. Hans "Because the architecture uses the landscape, which slopes down towards the fjord, one is enriched everywhere with views of the green surroundings, which is completely in line with the principles of healing architecture," the reviewers note.
"Being able to look directly into the surrounding world is not just symbolism, but can also be understood as a concrete and bodily possibility to maintain a sense with the surrounding society, despite the confinement."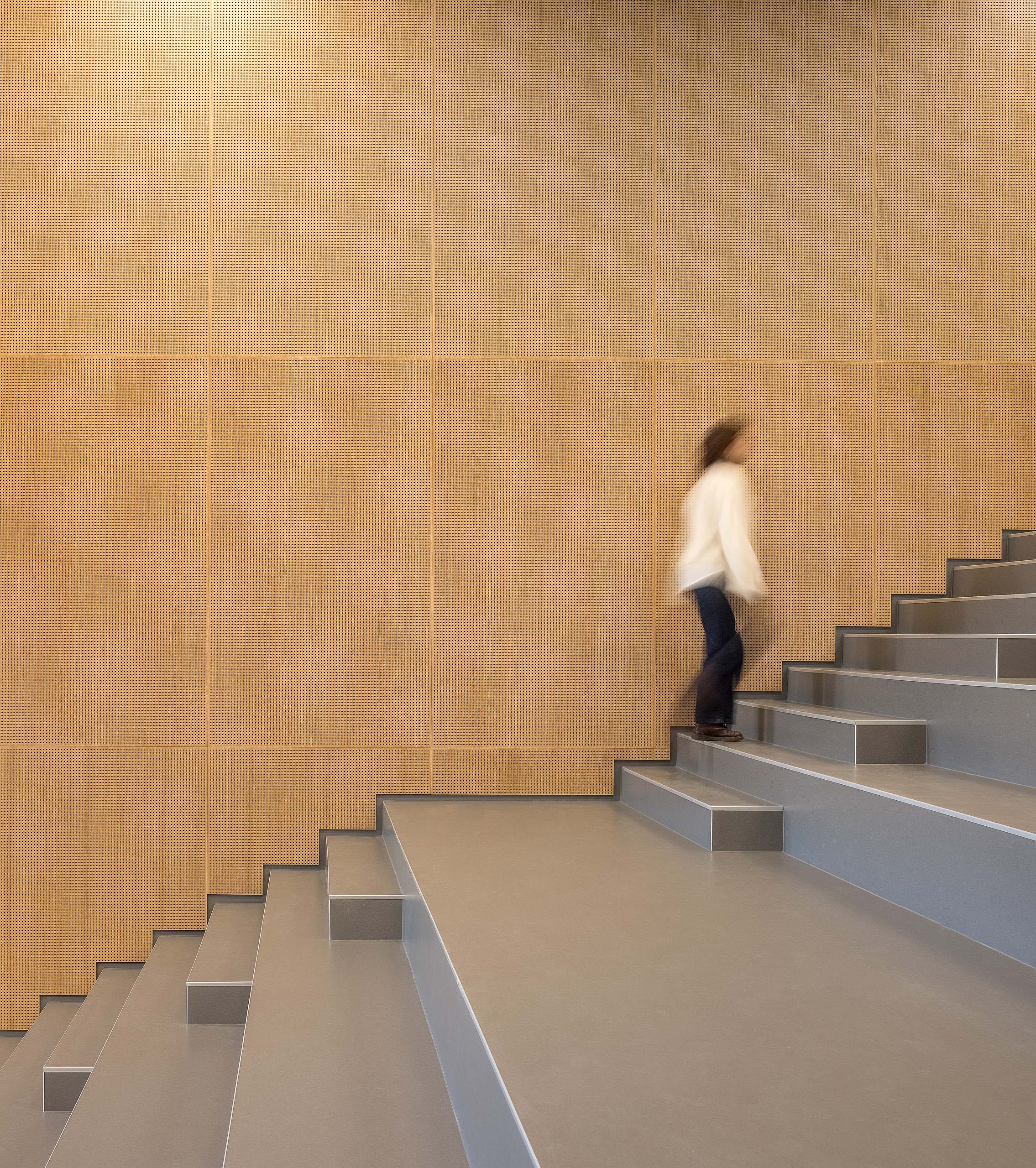 User studies and research enhance the quality of architecture
The design of Sct. Hans New Forensic Psychiatry is based on a substantial user involvement and research, which the reviewers clearly see the value of: "The facility is an example of how thorough research and detailed insights into the daily lives of residents, staff and other users can be put into practice and redeemed in concrete design."
You can read more about the project or about our services in health buildings and user processes.