The new sterile centre is optimally connected to the Regional Hospital in Randers via a level-free connection through an existing transport corridor. KHR has designed the building so that the architecture meets the high requirements for sterile areas, technical equipment and smooth logistics.
By
Randers
Country
Denmark
Client
Regional Hospital
Year
2020
Area
1200 m2
Funding
DKK 42 MILLION.
Partners
Jorton, Engineers, Stokvad Consulting Engineers
Services
Design and execution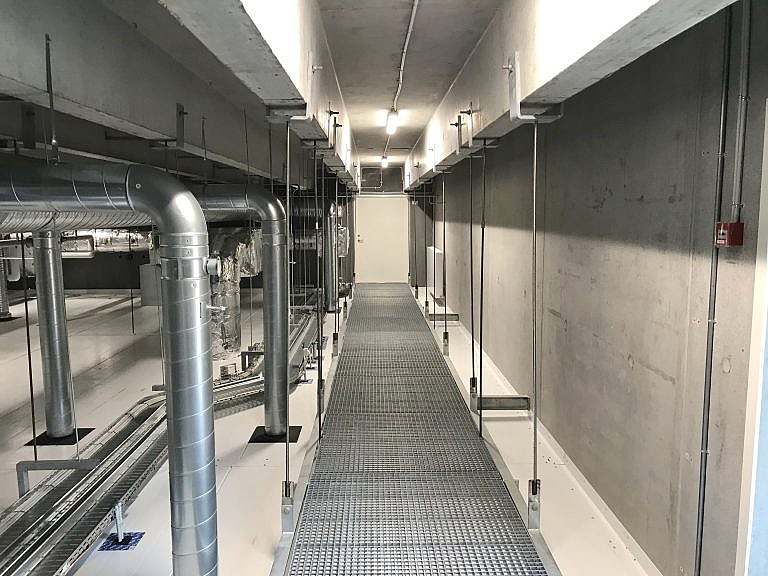 Colours mark clean and unclean zones
To make it easy to find your way around and avoid mistakes, colours are used in the design to clearly distinguish unclean and clean zones. Unclean spaces are marked in green, while clean ones are blue. Behind all hygiene stations there is a dark blue wall colour.
Walk-on-ceiling and fully separated rooms
Randers Sterilcentral is equipped with clean and unclean rooms, which the staff enters and exits via sluices.
In order to maintain negative and positive pressure in the different rooms, it is important that there are tight joints between the building elements facades, ceilings, walls and floors.
Above the pressurized rooms, a walk-on ceiling deck has been built, where the technical equipment is located. Here, operational staff can maintain the equipment without interrupting the 24/7 workflow of the sterile centre.