The Rødovre ice rink is built together with the existing Rødovre hall, and together the two structures form one of Denmark's largest sports complexes.
City
Rødovre
Country
Denmark
Owner
Rødovre Municipality
Year
1995
Area
6000 ㎡
Awards
European Glulam Award 1996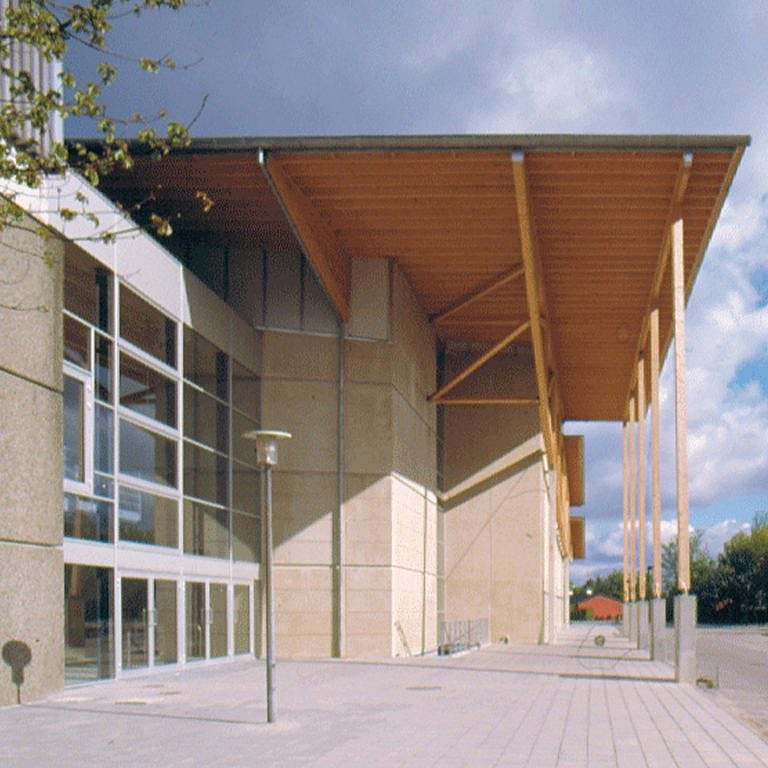 Holiday on ice
The ice rink was built in 1994-95 in connection with the existing sports hall Rødovrehallen. With its approximately 4,000 m² of floor space, the ice rink is a compact structure, especially given its association with the already large hall. In total, the stands of the ice rink will accommodate about 2,000 seats and 1,500 standing places, and the total floor area will be about 6,500 m². The ice rink has international dimensions for ice hockey and figure skating (30 x 60 m). The changing rooms, strength training rooms and technical rooms are buried one floor below the ice rink. In addition, the arena itself is designed for more show-like performances, which have been fully exploited, for example, when the arena hosted the Holiday on Ice show.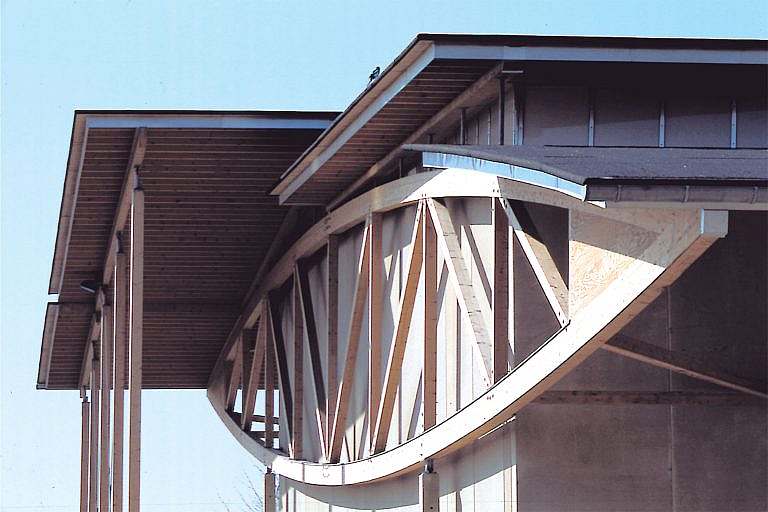 A large lampshade
After sunset, the roof of Rødovre's large ice rink is seen as a series of free surfaces that spread light like a large lampshade. Inside the arena, optimum spectator conditions have been created by an amphitheatrical stand structure all around the ice rink. The arena structure is formed by the curves of the long sides, terminated by the two equally curved facades. All elements are made of prefabricated concrete elements. Access for spectators is via the foyer, which is built as an intermediate building between the two halls.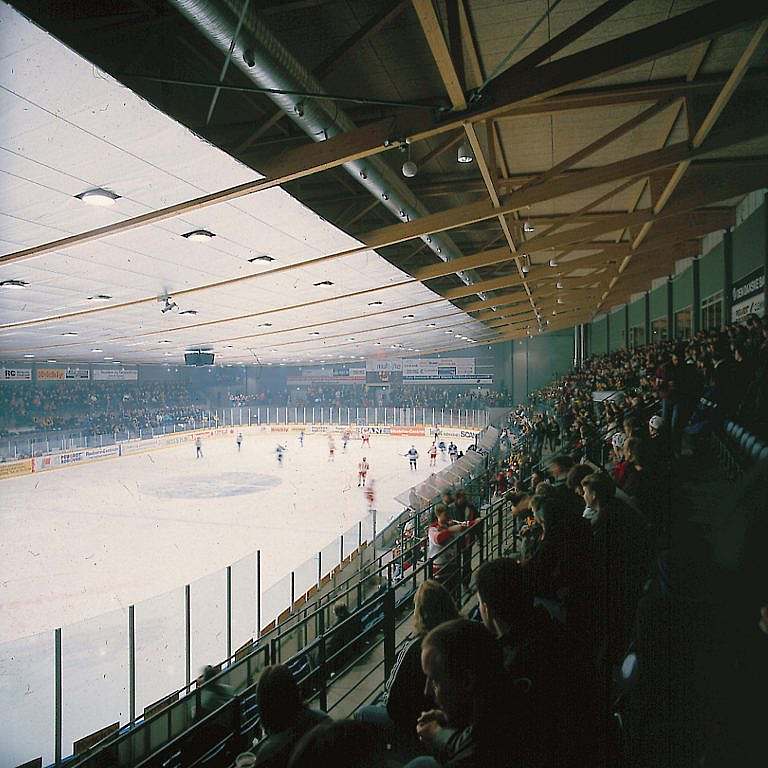 "The roof construction completes the architectural treatment of the viewer's gaze towards the sports actors."
Mikkel Beedholm, architect and partner, KHR Architecture
Contact