Ørstedskolen is being built as a PPP project (Public-Private Partnership) and, when completed, will be one of Denmark's largest schools. A unique school built with an eye to both environmental and aesthetic value. A school that respects and participates in the unique landscape of Langeland.
City
Rudkøbing
Country
Denmark
Client
Langeland Municipality
Year
2010
Area
14 500 ㎡
Funding
DKK 220 M
Sustainability
Low energy class 2
Awards
1st prize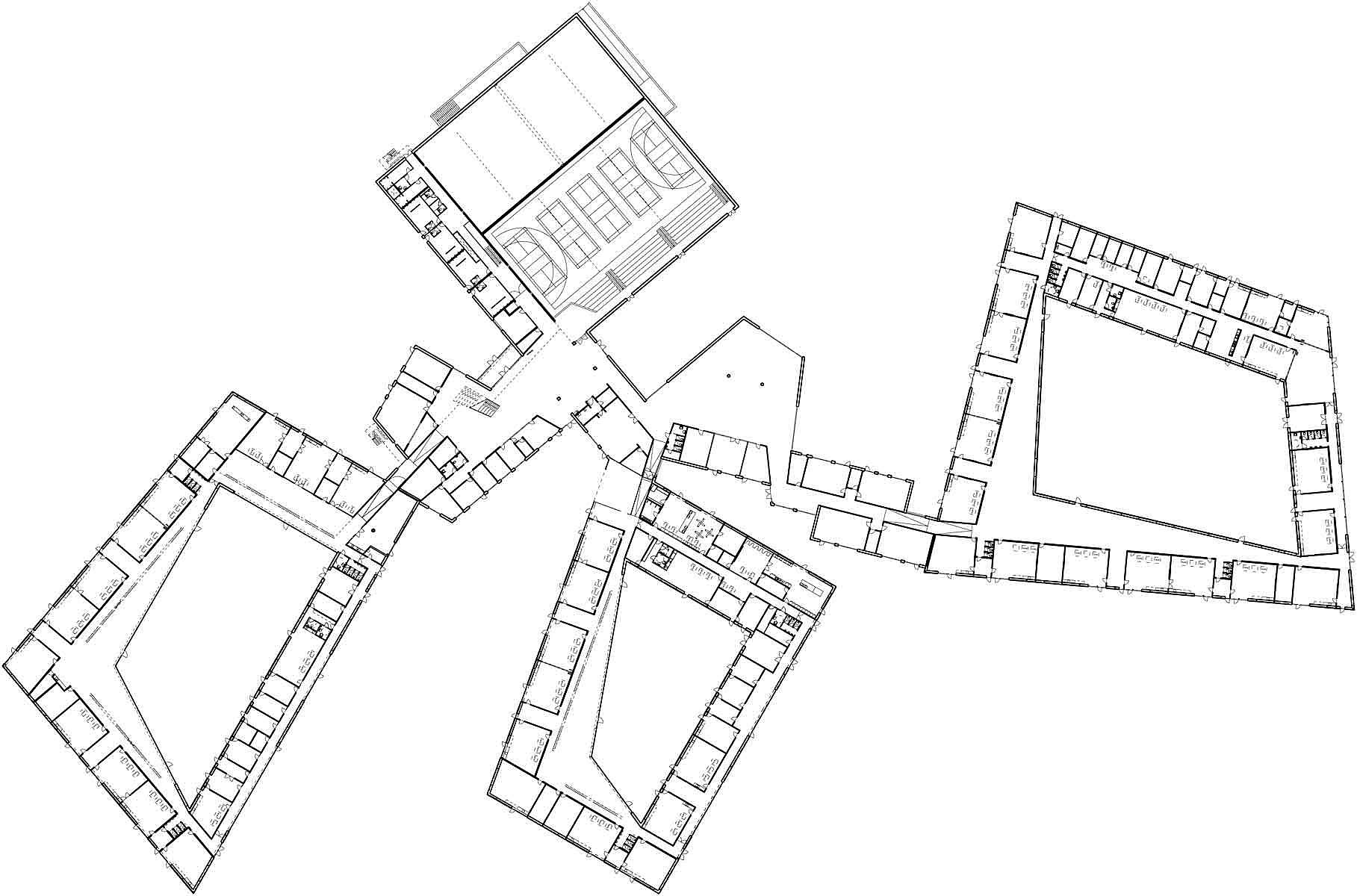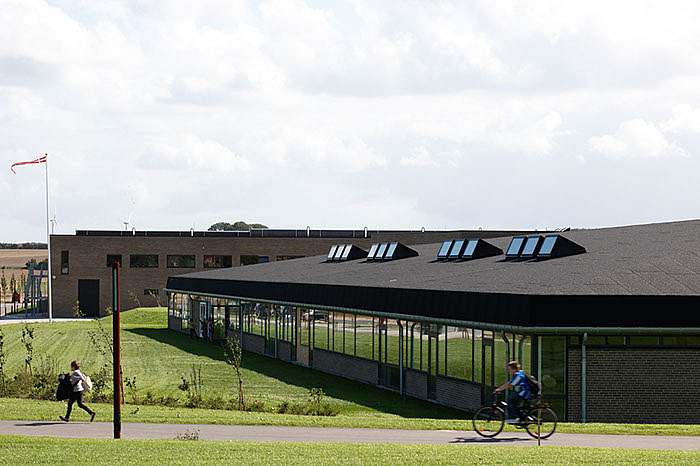 Relationship between environment and architecture
The new school is placed in the landscape chain through three artificial hat hills - respectively primary, middle and secondary school. These three buildings stand with sculptural roof surfaces as distinctive figures in the landscape, connected by common areas. The common areas are placed between the three structures and merge into the surrounding landscape. The exterior materials of the clusters have been chosen so that the inspiration of the Hat Hills is evident. The coal black roofing felt is carried down over the upper part of the facade sections above the windows, so that the roof and facade appear to be one. At the same time, the parapet sections below the window are constructed as a plastered plinth, so that the building appears as robust as the surrounding landscape.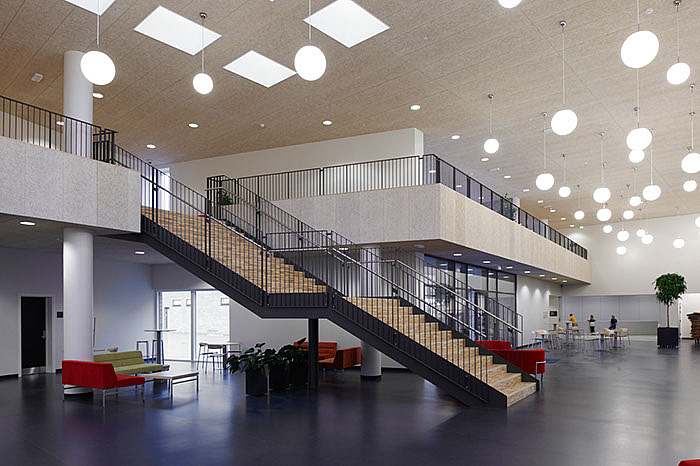 Hatbakker - the landscape of Langeland
KHR architects have created a school inspired by Langeland's overall profile. The vision was to fit the school into the site and to create an identity that embraces the whole island. The means to realise the vision was found in the special Langeland landscape - the Hatbakkerne. The Hat Hills were created by the late Baltic streams that shot out in front of the main mass of glacial ice in the Baltic Sea, and are experienced as a stalk of small, isolated hills, about 10-40m high, that gather in eight chains along the length of the whole island.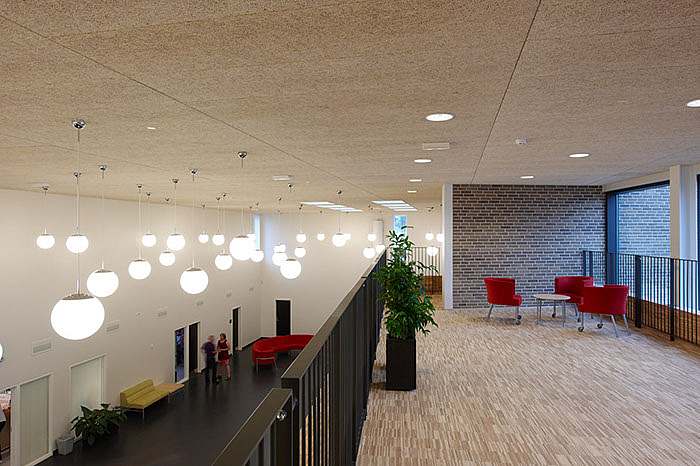 "An important part of the classrooms' design is the built-in skylight, which creates daylight in the depth of the rooms. This creates a pleasant visual indoor climate."
Mikkel Beedholm, architect and partner, KHR Architecture
Contact