KHR Architecture is behind the new cancer treatment centre at Storstrømmens Hospital in Næstved, which with its large windows brings the calming atmosphere of the surrounding nature into the building.
City
Næstved
Country
Denmark
Owner
Stormstream County
Year
2008
Area
2 500 ㎡
Funding
DKK 50 M
Awards
Best suggestion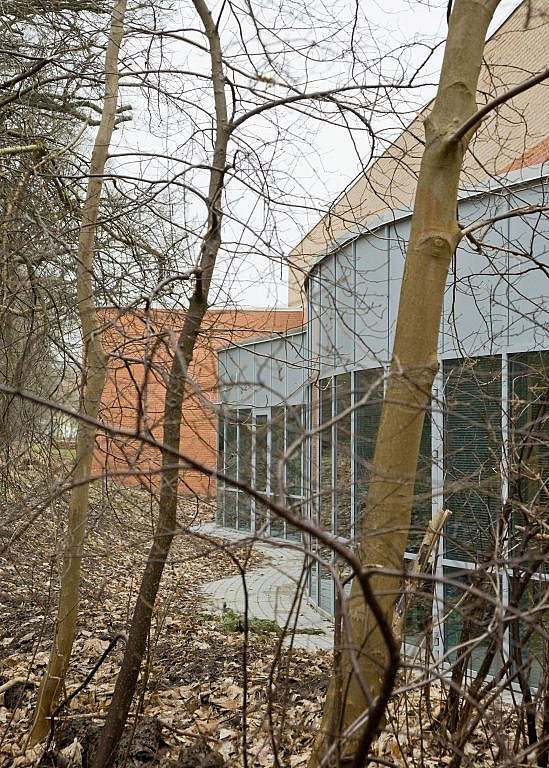 Large inviting patient area
Immediately after passing the building's attic, you come to the large foyer and waiting area with a view of the trees in the forest. Here all patient facilities with waiting and resting areas are located together with the reception. North of the foyer and waiting area is the radiotherapy treatment section, while the scanning area is located south of the waiting area. On the ground floor, treatment rooms and service facilities are located on the east side facing the hospital, while interview and staff rooms are located on the west side facing the forest. The first floor houses offices and staff rooms.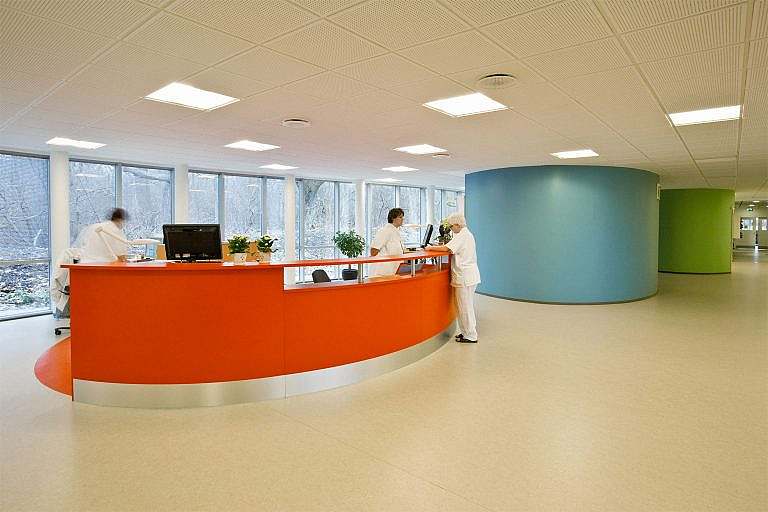 Welcoming architecture
The building houses radiotherapy facilities, preparation rooms, workshops, scanner rooms, office facilities and connecting corridors. The radiotherapy building is located right next to a forest and the architectural idea is to draw the forest into an open, manageable and welcoming foyer and waiting area that is pleasant to stay in both before and after treatment.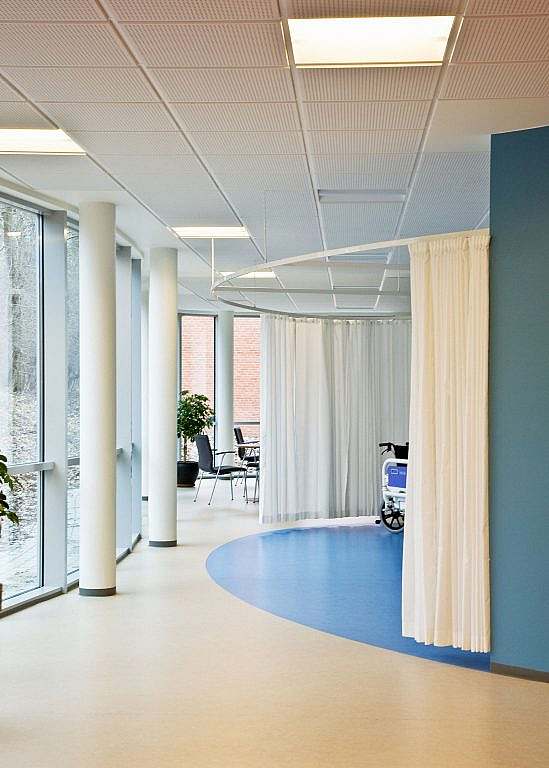 "The individual functions are marked as ellipses in different floor colours, so it's easy to find your way around."
Mikkel Beedholm, Creative Partner
Contact