Family housing development containing 50 family dwellings composed of clusters of three dwelling types: 2-bedroom, 3-bedroom and 4-bedroom. The building complies with the requirements for low-energy building class 2015.
By
Borup
Country
Denmark
Client
Housing company Sjælland
Year
2011
Area
4500 ㎡
Sustainability
Low energy class 2015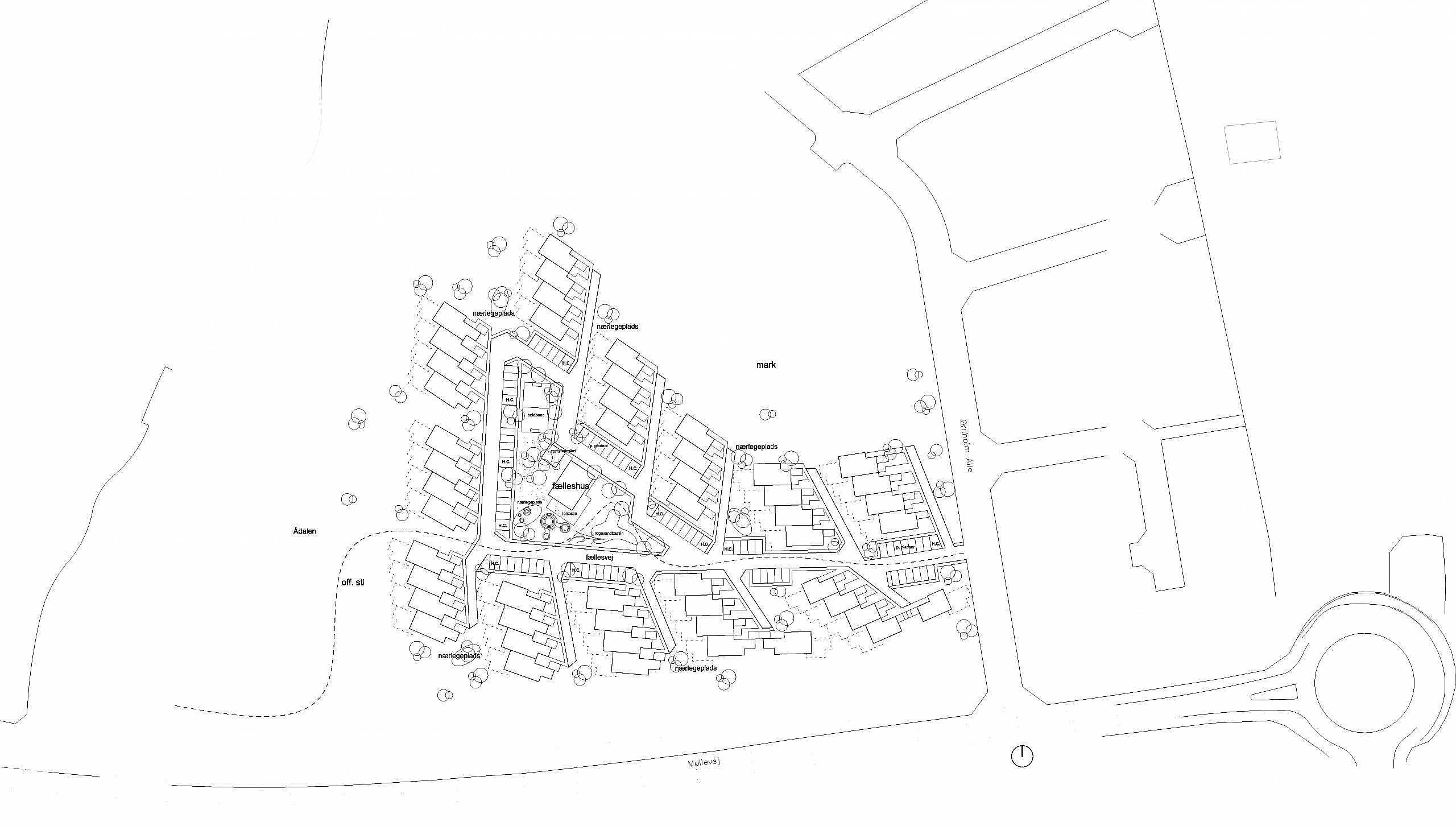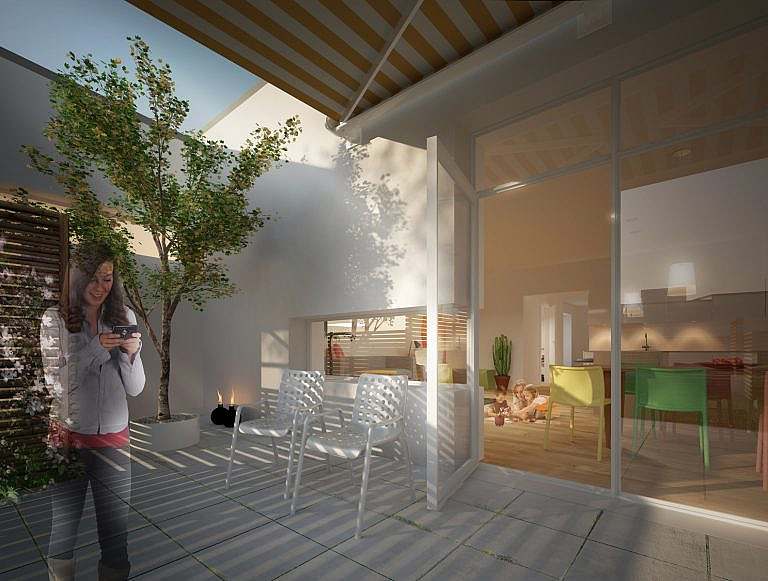 Individual community
The proposal positions itself as a cluster building where the individual dwellings are staggered in relation to each other, so that each dwelling is individually represented in a community. The staggering of the individual dwellings simultaneously engages the hilly landscape and makes the building blend both dramatically and gently into the site. All dwellings will have a first floor with their neighbour facing the countryside and the river valley.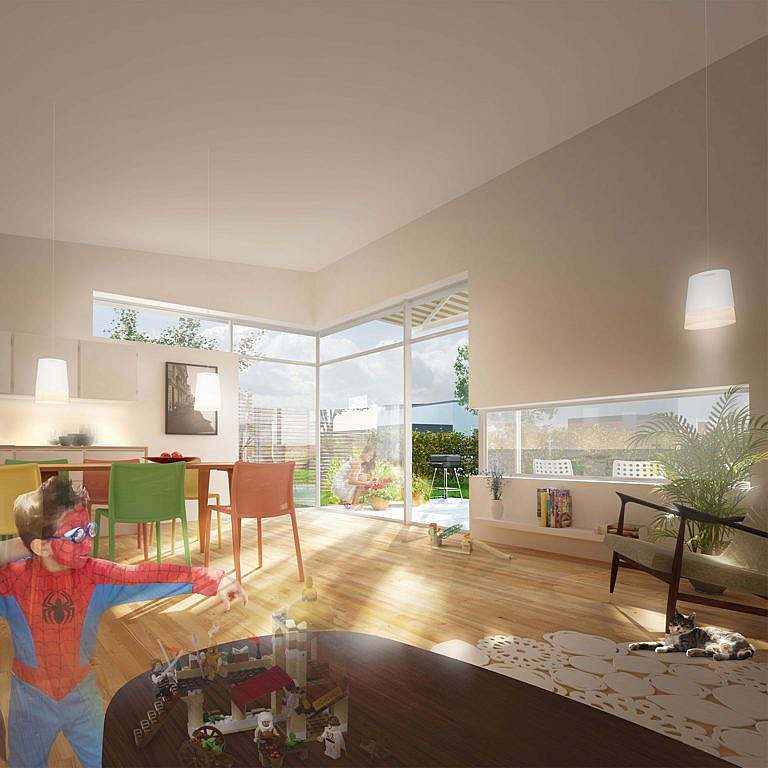 Involvement of the landscape
The idea of the proposal is to create a residential development with a clear identity through its design and its integration into the landscape with few distinct and sensual architectural features.
The characteristic is not only minimized because of an economic framework and operational considerations but because the most successful residential developments in our building tradition usually have a simple perceptible idea that one can understand and like and therefore intuitively as a resident cherish and build on, both in terms of maintenance and not least socially and recreationally.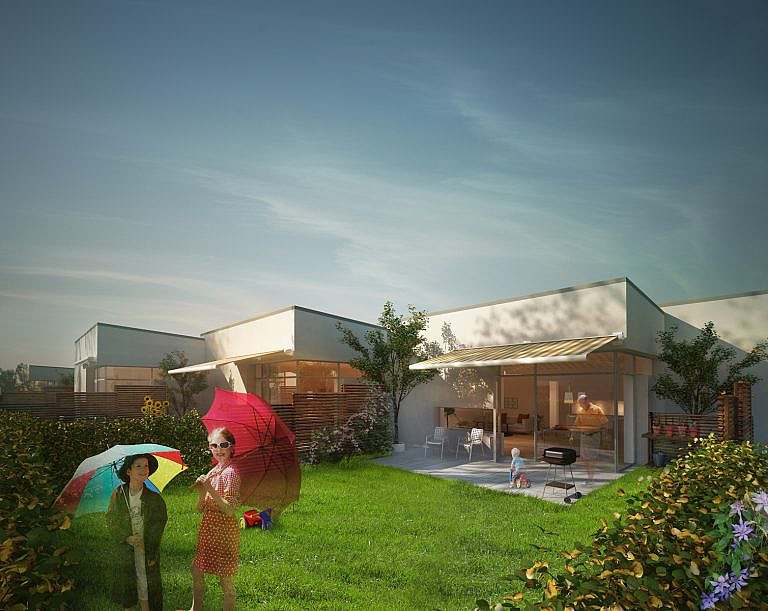 Soft transitions between grass and asphalt
The surrounding landscape is drawn right into the centre of the development, where the community centre is located. Traffic is directed in a unidirectional manner around the community centre, giving access to the individual smaller access roads down to the dwellings, which open out onto the meadows. The parking spaces are made of grass reinforcement which extends and visually softens the transition between grass and asphalt. In this way, each access road to the clusters is like a walk in the countryside and at the same time the clusters form an inner common recreational area.