Kverndalen residential and day centre is a care home of 18,000 m2 with 128 full-day places and 30 day places, where KHR Architecture has been the architectural consultant. The ambition is for the site to contribute to the development of the northern part of Skien, and citizens and users have been involved through workshops. Through cultural and social activities, residents of the area will be invited in, so that the new care centre will also become a meeting place in the city.
By
Skiing
Country
Norway
Client
Municipality of Skåne, Eiendomsenheten
Year
2022
Area
18 000 m2
Funding
369 million. DKK
Sustainability
Passive House Standard
Partners
Børve Borchsenius Arkitekter AS, Sweco Norge AS, Dronninga Landskab AS, Grunnteknikk
Services
Architectural consultancy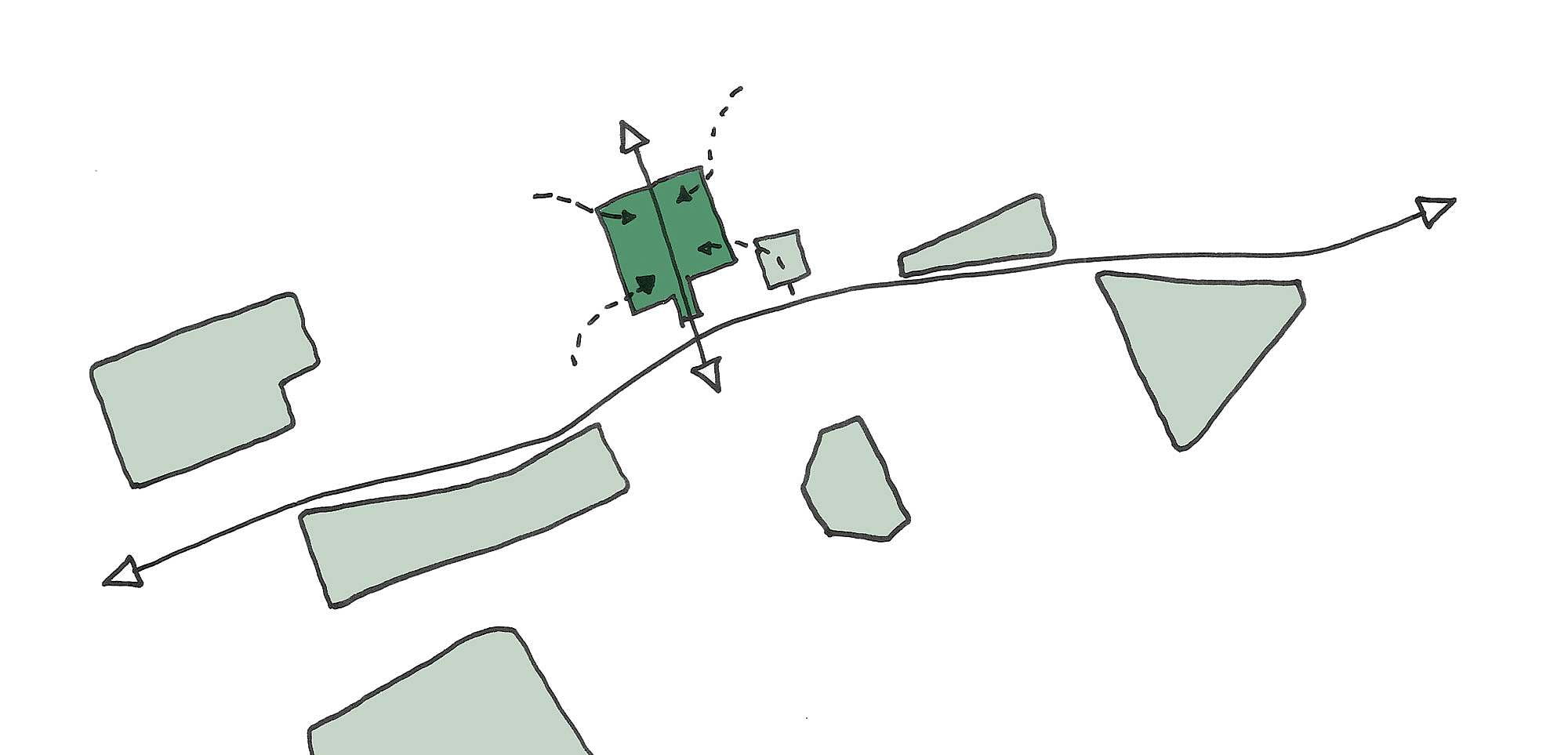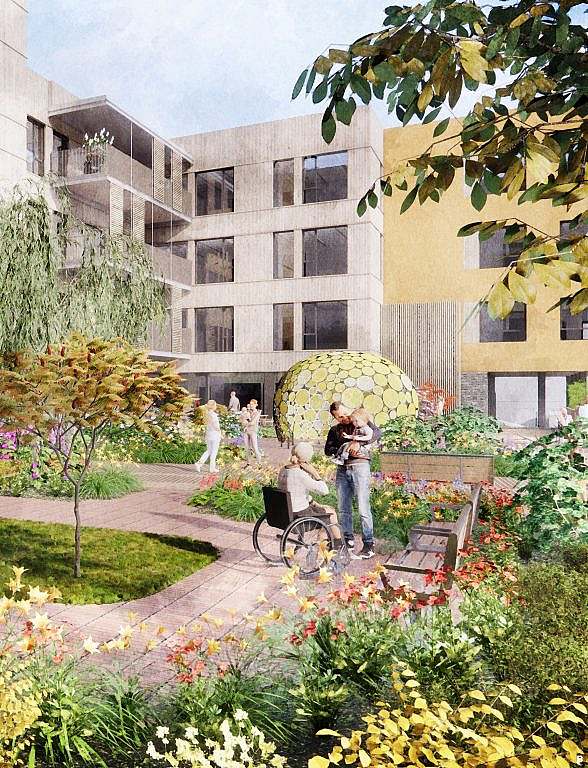 A meeting place in the district
The nursing home will be close to the district's parks, streets, shops and transport hubs and the idea is that the nursing home will be an integral part
of the urban environment, inviting residents and people from the neighbourhood to use
activity room and outdoor area on an equal footing. The day centre will also support the "Cultural Walking Stick" initiative, which aims to bring professional arts and culture to older people. In this way, the aim is to make the care home a meeting place in the city.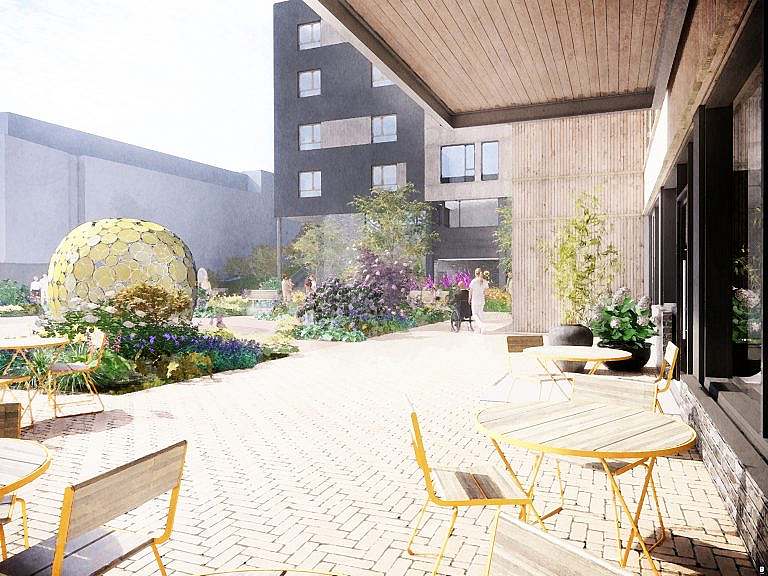 Inspiring, inviting and stimulating as a guideline for the device
The home is designed with a focus on materials and colours that are "inspiring, inviting and stimulating". All colours and materials are chosen based on the knowledge of what moods and shades are appropriate for the resident group, as well as the idea of establishing a sense of identity and simple wayfinding, so that residents can both easily orient themselves and find their way around, while feeling at home. All the colours chosen refer to nature, which has been proven to have a positive effect on people's well-being.
A care home with 16 smaller units
The nursing home will have 128 day beds and two day centres with a total of 30 beds. Each
The unit consists of 8 rooms with a common dining and living room, with access to an outdoor area. This creates a manageable smaller community within the larger one. Each accommodation unit has extra large living areas, which can be used as a double room for married couples, for example.
The building will also contain common areas, various activity rooms, a large lounge, conference rooms, meeting rooms and offices.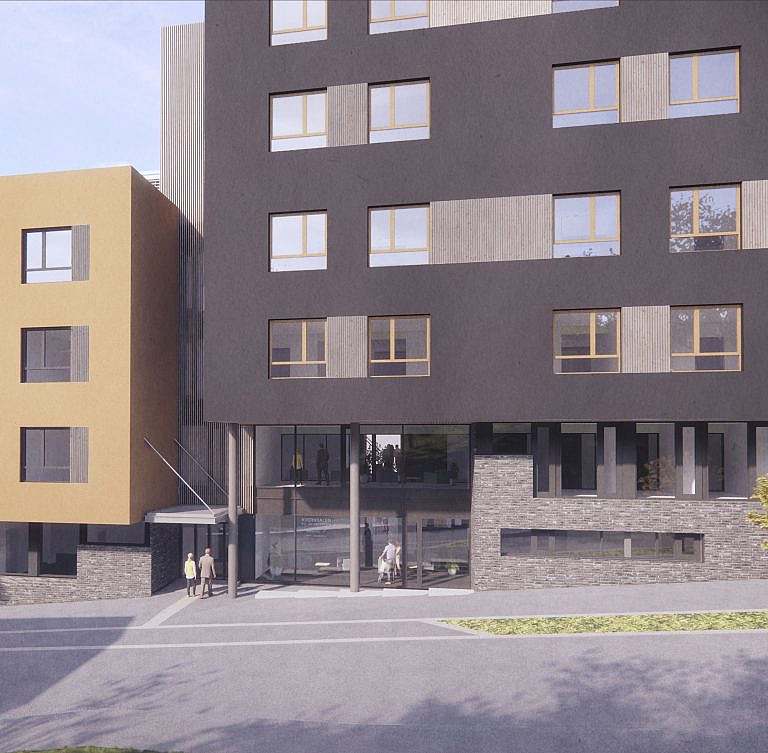 "The client wants a care home where welfare technology and digital solutions can be used to the full. These are rapidly evolving areas, so creating an architecture and technical infrastructure that accommodates a single implementation of the solutions the future will bring has been crucial."
Ida Garvik Villadsen, Architect and Area Manager, Norway
Contact