The Department of Physical Education is a house where new ideas are born and tested thanks to a unique link between research and teaching in physical education. The different functions gathered in one building invite to a diversity of experiences.
By
Aarhus
Country
Denmark
Client
University and Building Board
Year
2009
Area
7000 ㎡
Funding
DKK 100 M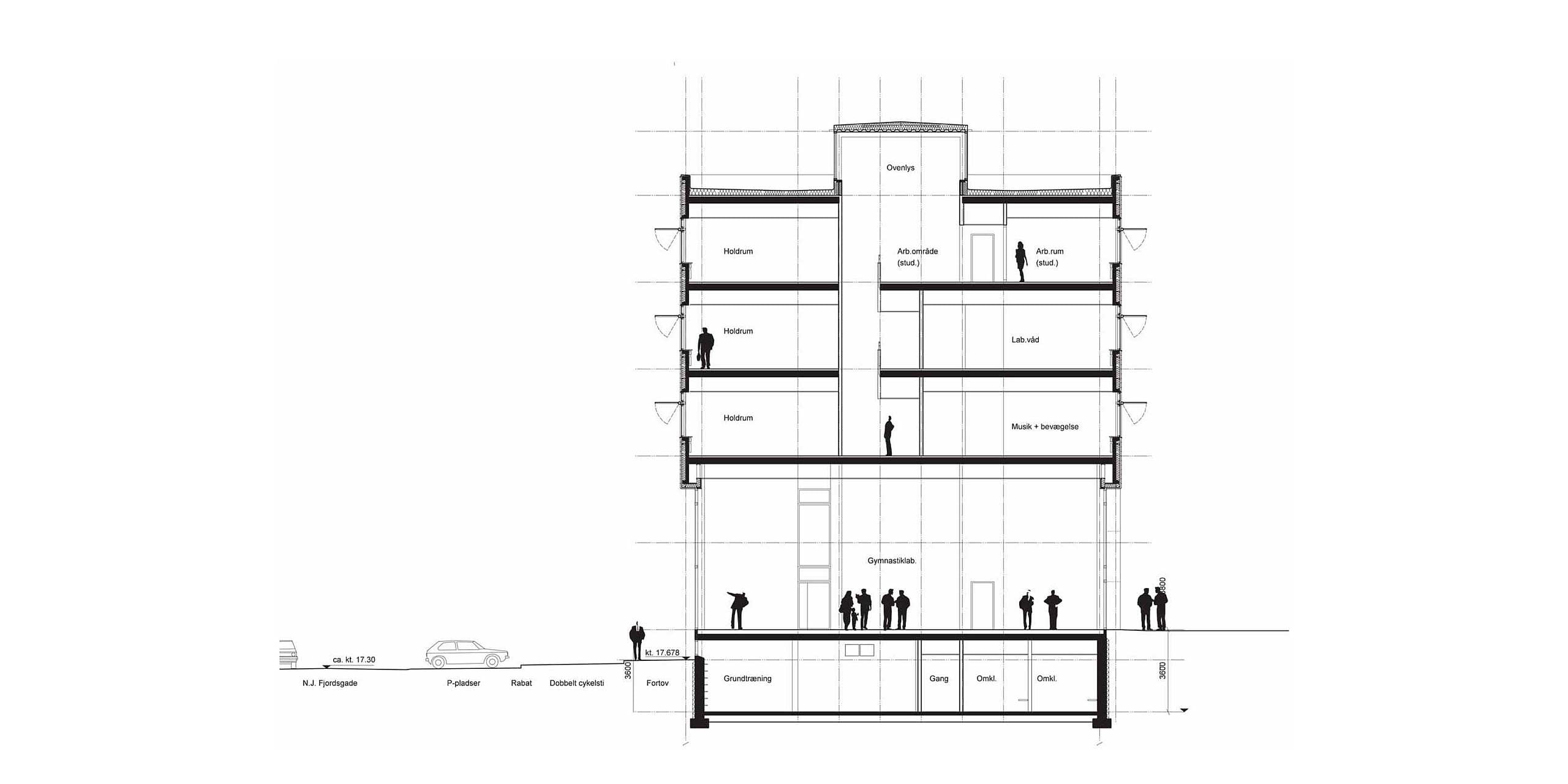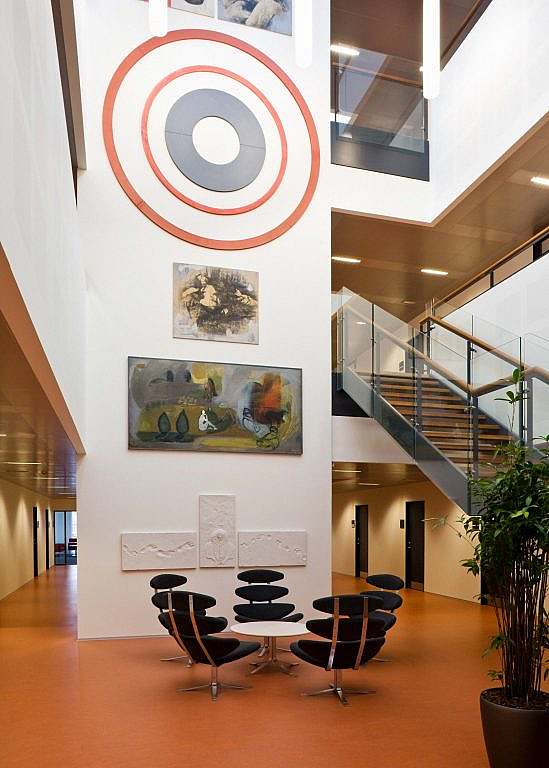 "The main idea behind the Institute of Physical Education is to bring together many different functions in one building body, while creating a house that harmonises with the rest of the cityscape and creates coherence."
Mikkel Beedholm, Architect and Partner, KHR Architecture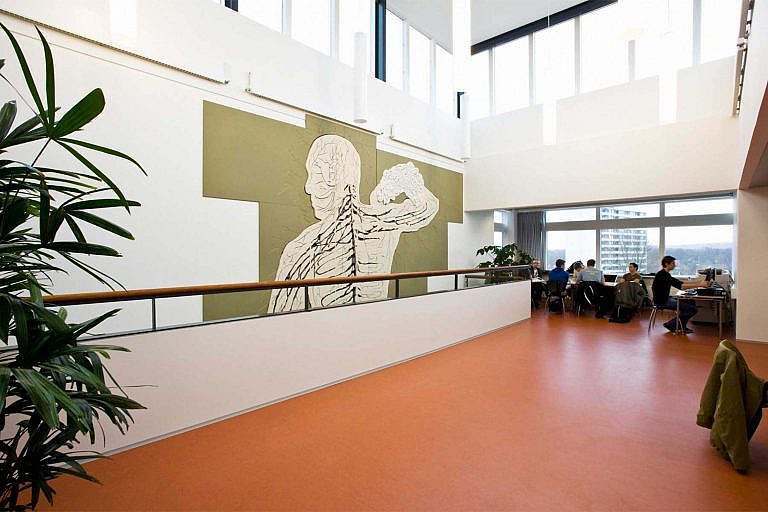 Laboratories and gymnasiums side by side
At the Department of Physical Education, offices, classrooms, gymnasiums and laboratories are located side by side, so the opportunity to put theory into practice is always present. A meeting place for everyone in the discipline - from the first-year student to the seasoned researcher.
The building is located on Frederiksberg in Aarhus on part of a ball field area with the main entrance facing N.J. Fjords Gade, which is laid out as a closed parking street with pavement and cycle path. The building is located at the transition between a dense urban structure with residential blocks and larger individual buildings and open green areas with playing fields. In order to respect the most prominent building in the area, the 28 metre high N.J. Fjords Gades Skole, and to respect the green spaces as little as possible, the building appears compact from the outside. A specially designed movable sunshade on the outside of the facade gives the compact building a character-giving layer in its otherwise sparse design.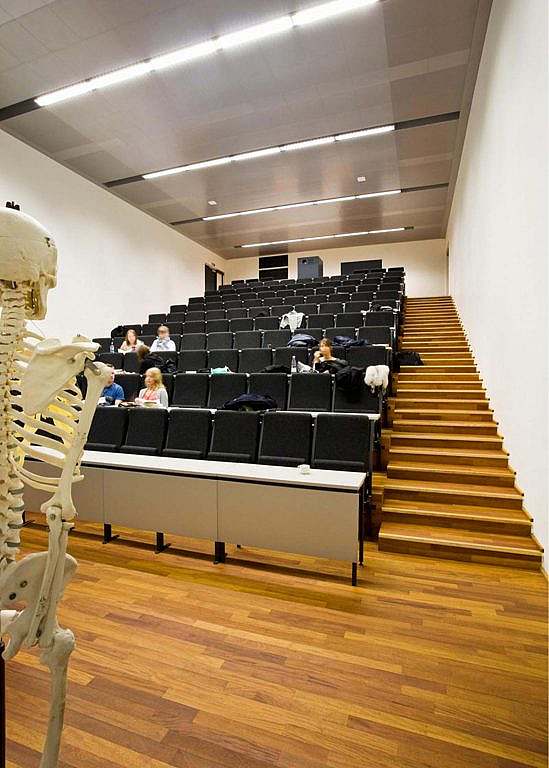 Sport, architecture and art
Inside, the house opens up to a multitude of experiences. Large communal spaces on the two lower floors and a continuous panoptic space link the many different types of rooms, and all around artworks are integrated into the building's spaces. The artworks are the result of an art project in which five female artists, in collaboration with KHR architects, thought art into the architecture. Art, sport and architecture merge and become a whole.