In Birkerød, a 1/2 hour drive north of Copenhagen, 58 new one and two-storey homes are being built with lovely gardens between the houses and space for community and closeness.
City
Birkerød
Country
Denmark
Client
LFT Properties, Flemming Nielsen
Year
2017
Area
6500 ㎡
Services
Architectural services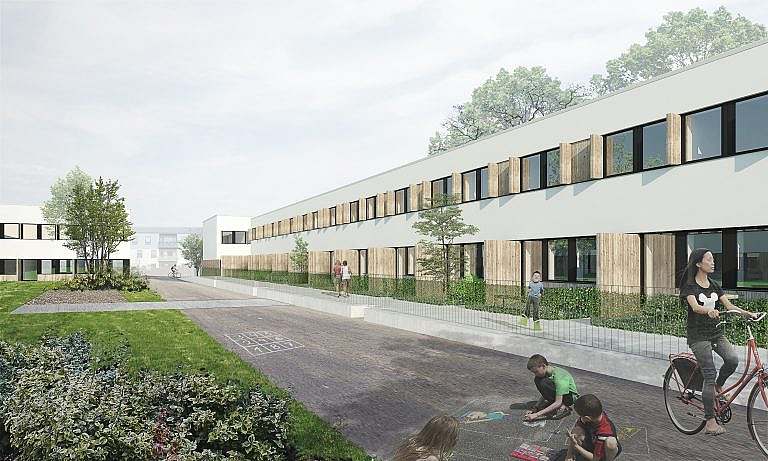 From commercial to residential
Teglgårdshusene is a transformation project, where existing commercial property is reused for new housing, thus giving an existing building a new extended life. By reusing the robust hood construction of the existing building, no new materials need to be produced for that part of the construction. In this way, it can be said that the construction is particularly sustainable because the majority of the house remains standing.
Construction will have new improved insulation to keep homes warm.
The windows and parts of the facade cladding are made of planed wood. Most of the landscape was even preserved.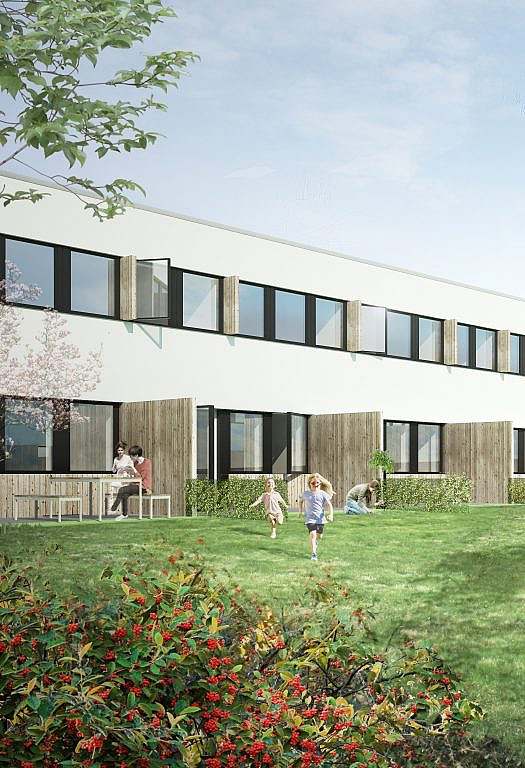 Space for socializing
The idea of the project is to see the possibility of a new social gathering across the longhouses. Instead of making an introvert building, with inner private spaces, we want life out in the gardens and in the street. In this way, the apartments uniquely embrace both streets, creating not backsides, but only active fronts. A disposition that gives a new social and visual dimension between the longhouses.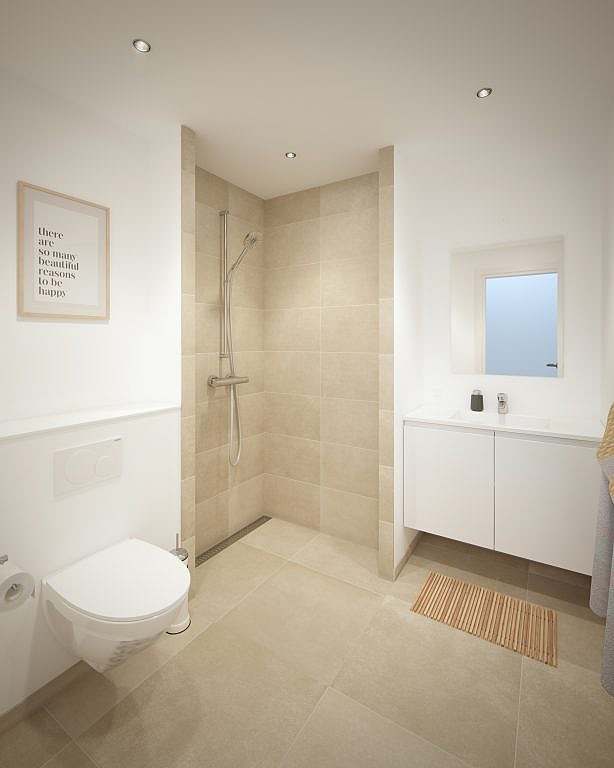 Privacy and community
The characteristic wings of the houses in planed wood break up the longhouses into separate housing units, and gives the homes good outdoor spaces to both sides. At the same time, the wings create a sense of privacy between the dwellings, but without losing cohesion and community. The wings also mark a natural arrival side, as well as a sunny living side. Inside each dwelling, the vertical and horizontal lines are repeated, for example with the wooden cladding of the staircase, which provides warmth and materiality to break up the otherwise white surfaces.