KHR has advised the property investor AEW in connection with the acquisition of Copenhagen Cargo Center and has since been the project manager for the construction of an additional hall of 5000 sqm. KHR's client advisors have carried out a technical and environmental due diligence, completed a regulatory project, handled construction economy, schedules and sustainability certification.
City
Kastrup
Country
Denmark
Client
AEW
Year
2023
Area
26,500 sqm existing + 5000 sqm new build
Awards
Aiming for LEED Platinum sustainability certification
Services
Technical and environmental due diligence, advice on regulatory permits, schedules and construction budgets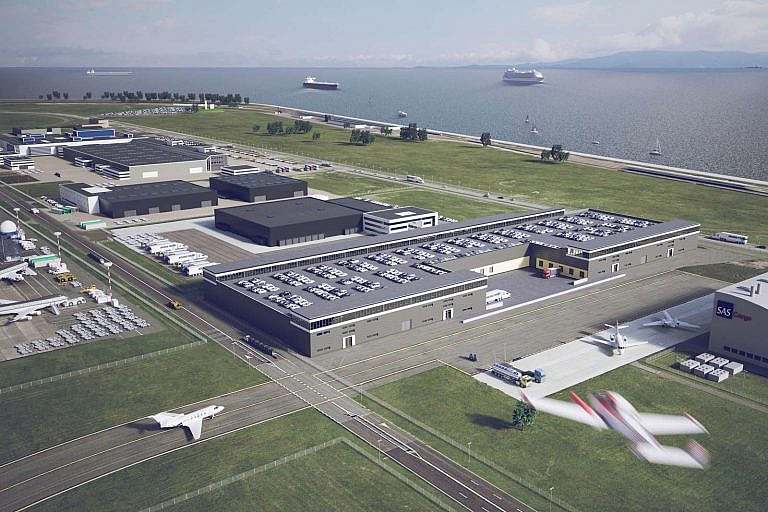 Client consultancy and project management
CCC has an attractive location right next to Copenhagen Airport. KHR advised AEW prior to the acquisition based on technical and environmental due diligence, as well as budget and schedule to expand with an additional 5000 sqm hall.
Based on a sound business case, AEW chose to purchase the property, and KHR has since been the project manager for the construction of a new hall and LEED certification of the property.
Currently, KHR is preparing a proposal, schedule and budget for the renovation of the original 26,500 square metres.
LEED certification
"In a time when ESG requirements are a condition, sustainability certifications matter for property values. In the logistics industry, American companies dominate, which is why our German customer wanted certification according to the American LEED framework.
Of course, it's easier to handle a DGNB certification because it's the standard here in Denmark, but we're used to working with international customers and do the certifications that make the most sense for each individual project."
-Anders Rieper, Architect and client advisor