The main architectural idea of the project is to create a well-lit building with a visual connection to the surrounding landscape, so that teachers and students already experience a welcoming and manageable learning environment from the outside.
City
Glassworks in the east of Norderstedt
Country
Germany
Client
City of Norderstedt
Year
2020
Partners
Kuttner & Kahl landscape architects and Wetzel & Behold
Services
Architectural concept and design, Competition project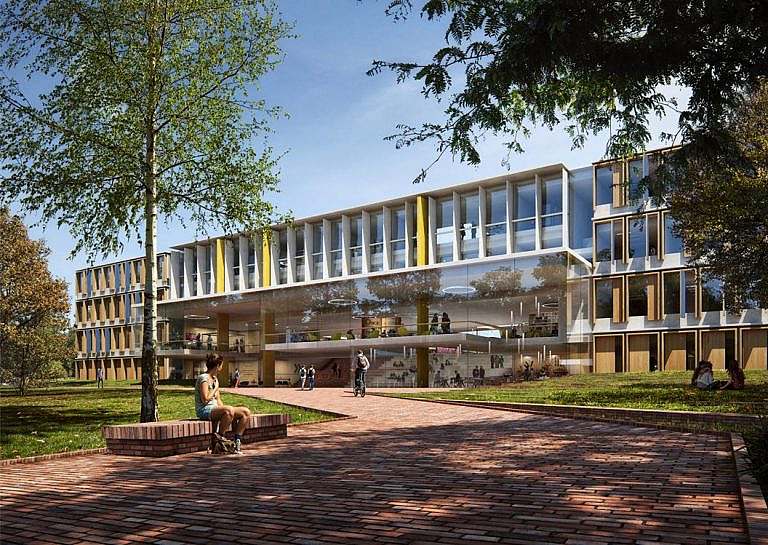 Inner courtyard
The functional disposition is horizontally a u-shape that grips a main building laid around a large inner courtyard. Vertically, common classrooms are located on the ground floor with access to the open air and access for all classrooms above, via 4 main staircases connecting to the main entrance and
canteen stairs. The context is characterised by the beautiful avenues that frame the site and the large recreational landscape space in front.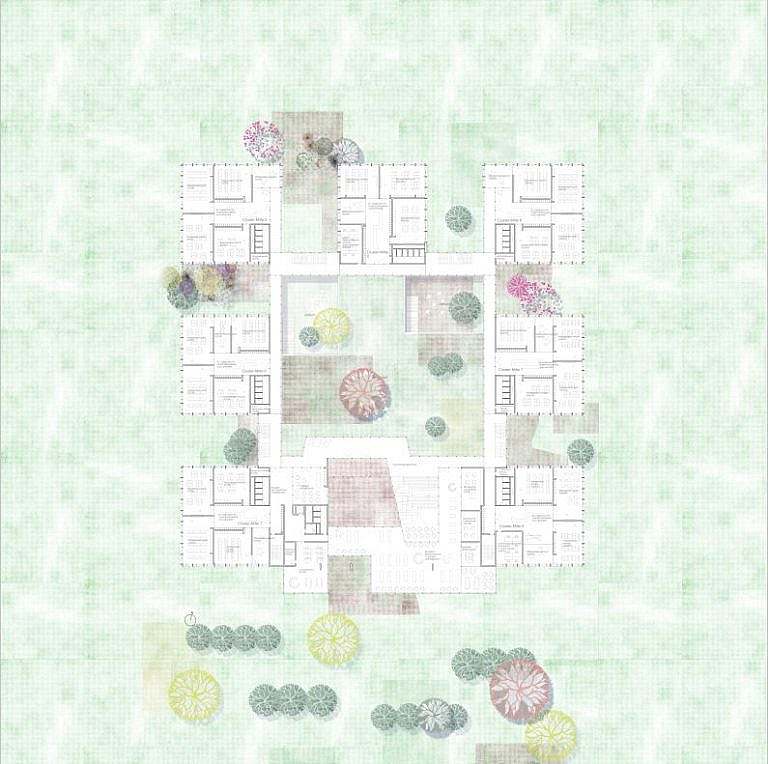 Architecture with space for community and contemplation
The school flow is grouped in clusters around local squares, the safe home area, in conjunction with subject rooms, canteen and library, which will form the cultural cluster. This establishes a learning environment that creates spatial flows with natural transitions between community and immersion in one intuitive architectural approach.
The building's main entrance is located on a corner under a cantilever inviting students and citizens in. Around the whole building, the ground floor is pulled in at an angle towards the main entrance, so that the building appears to float and naturally leads to the entrance corner.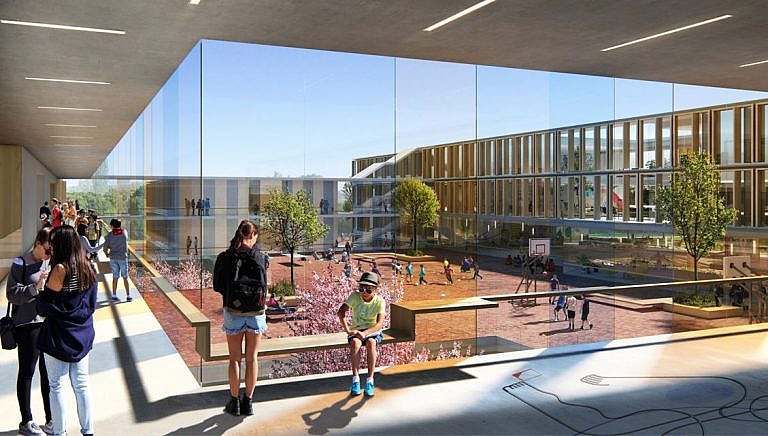 "The functional and flow layout provides a high degree of flexibility for the two schools in relation to room allocation, shared use and pedagogical priorities required by different thematic learning programmes."
Janina Zerbe, architect and partner, KHR Architecture
Contact