KHR is responsible for both the architecture and interior design of a large new restaurant that is currently under construction in the centre of Nuuk. The project is being developed in close dialogue with the clients Rikke and Jørgen Pedersen, who already run several restaurants in the city.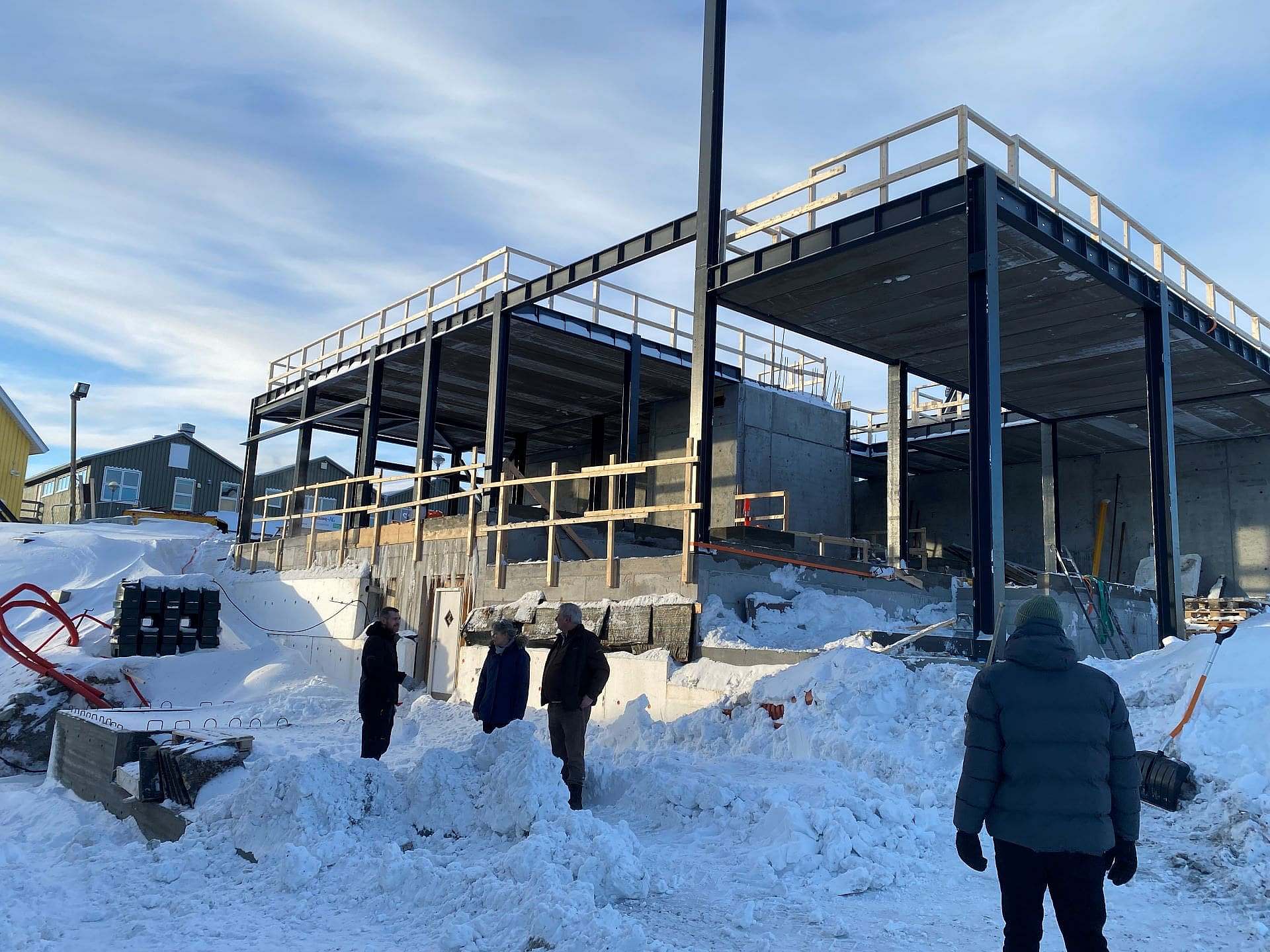 360 degree architectural advice
"The restaurant construction is a relatively small project for KHR, but in return we take care of the architecture, interior and design and are involved throughout all phases. We have a very good dialogue with the client, who gets a restaurant with an exciting flow with open views, specially designed furniture and a beautiful serving terrace overlooking the fjord," says Janina Zerbe, creative director and partner at KHR Architecture.
The Greenlandic nature has both functionally and aesthetically helped to shape the project.
"In relation to the overall architectural design and the facade, nature has already created a foundation of rock, and in the project we build on this aesthetic with a plinth covered in black concrete that is embossed on the surface. On top comes a glass partition, inspired by the sea and the ice. The upper part of the building will be like a wooden box, almost floating on the transparent glass," explains Janina Zerbe.
"The building is on a site with different levels, which can be challenging. We've turned that to our advantage by designing a restaurant on different levels in open connection. In this way, the architecture creates different zones for different functions and moods, but at the same time a natural flow and fine views from one area to another. As we are also responsible for the interior design, we can ensure that the architectural framework is used to its full potential."
The new restaurant "Nivi" is scheduled to open this summer. In addition to the restaurant, the almost 1000 m2 building will also house retail space. Nurepa is the main contractor on the project with Inuplan as an engineer.
Click on to read more about KHR's services in commercial building or see more commercial projects.