Sisimiut is Greenland's second largest town, where much of life takes place by or on the water. Yet the town has no swimming pool. KHR will now spearhead a project to provide the town with a versatile aquatic Centre.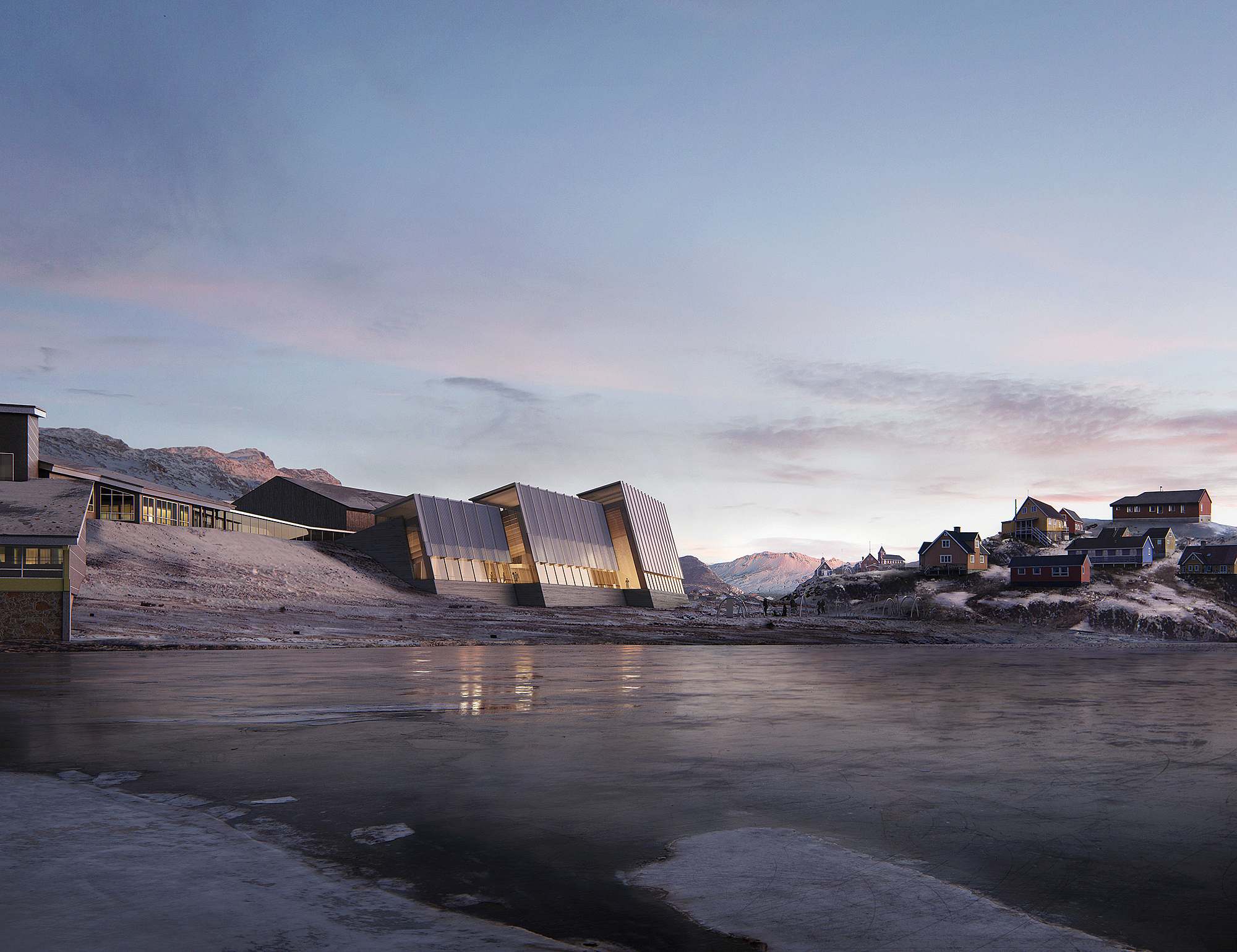 Funding to finance sought-after aquatic center.
Earlier this year, KHR won a bidding competition to build a new swimming pool for Sisimiut. Now the project has entered its next phase.
"We have been in close dialogue with the municipality to identify the city's needs. At the same time, we have a lot of valuable knowledge from the Malik swimming pool in Nuuk Malik swimming pool which KHR designed 20 years ago. We have turned this into an idea paper so that we can start applying for funds. Because although there is no doubt that Sisimiut needs a swimming pool, the project can only become a reality if we can raise funds. I am sure that we will succeed. It's a really meaningful project that can benefit everything from safety, health and elite sports to disability and social life in the city," explains Janina Zerbe, creative partner at KHR Architecture.
Swimming skills and a social gathering place
Sisimiut is a growing educational center located on the west coast of Greenland, where fishing is the main industry. It is therefore a major problem that children - and adults - do not have a place where they can safely learn to swim, so that they can move safely on and around the sea. Greenland's only swimming pool is in Nuuk, a five-hour flight away.
The experience of the Malik swimming pool in Nuuk shows that a swimming pool also contributes to much more social benefits than just essential swimming skills, for example because the swimming pool becomes a meeting place in the town.
In the long dark hours - Sisimiut is located on the Arctic Circle - there are few places to socialise in a town like Sisimiut. A swimming pool with its warm, bright space will serve as a setting for socializing, exercise, play and socializing that embraces the breadth of society in an exemplary way. In this way, a swimming pool can contribute to a healthier and socially constructive lifestyle.
Therapy and sports
At the same time, Greenland's national disability center is in Sisimiut. Disabled people from all over the island requiring care and therapy are associated with the center, and a hot-water pool would be an eminent element of therapy and well-being for this group of citizens.
Sisimiut is also home to the world's best BMX riders and has produced several Danish champions in snowboarding and freestyle skiing. Sports where new skills and difficult tricks can be practiced to advantage in the water. In this way, the swimming pool can help to fulfil sporting ambitions and inspire future generations.