Skien has a beautiful new nursing home with room for approximately 110 residents and 30 day users. KHR Architecture was the architectural consultant on the project, which was inaugurated by Norway's Minister of Health and Care Services last week.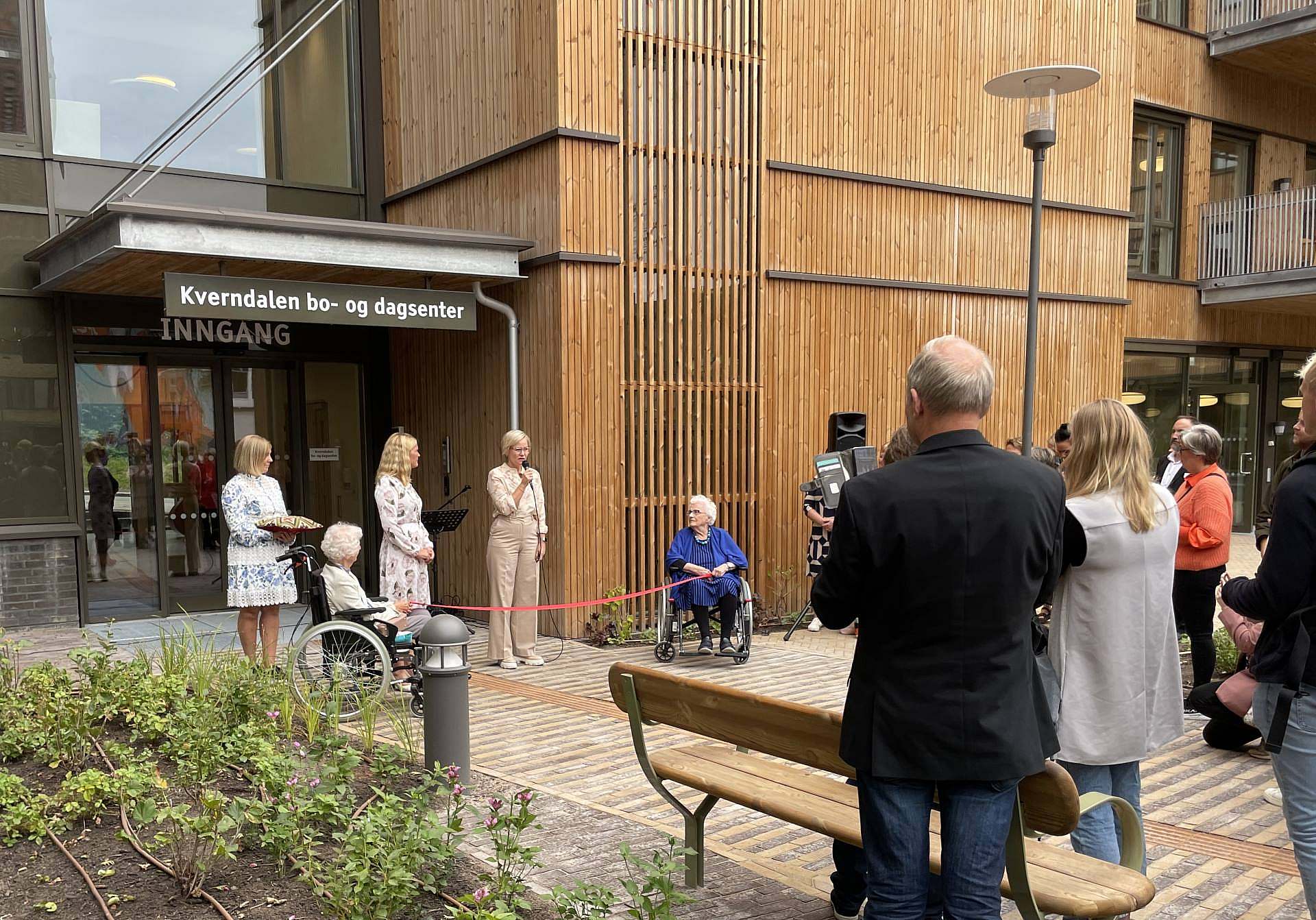 14500 m2 care home for Skien Municipality
"The inauguration last week was the culmination of a visionary project that started with a competition back in 2017, followed by a great user process to lay the right foundation for the design process. The new care centre is centrally located in the city, so the synergy between life at the care home and the city has optimal conditions. We've had a great collaboration with our Norwegian partners and the developer and look forward to returning once the residents have settled in," says Janina Zerbe, Creative Director and Partner at KHR Architecture.
KHR Architecture was responsible for the concept and layout of the building, wooden facades facing the courtyard, fixed furniture and colour schemes.
In addition to the 112 residential units, there are common areas that can also be used by day users. There is a library, music and ceremony room, exercise room, among others, which provide the basis for an active life and social interaction, even without having to leave the property.
The Norwegian Minister of Health and Care Services, Ingvir Kjerkol, and the Mayor of Skien helped cut the ribbon and declare Kverndalen Bo- og Dagcenter open.
KHR Architecture has a long tradition of creating welfare architecture, including healthcare and hospital buildings, with a special focus on housing that supports social sustainability.
As more and more nursing home residents are affected by dementia, KHR Architecture works with experts in the field to create the best possible environment for residents, their relatives and carers. Read more about KHR Architecture here.