A growing demand for care homes and architectural solutions for people with special needs has led KHR Architecture to increase its focus on this type of construction and seek partners who can ensure a high degree of insight into the user groups.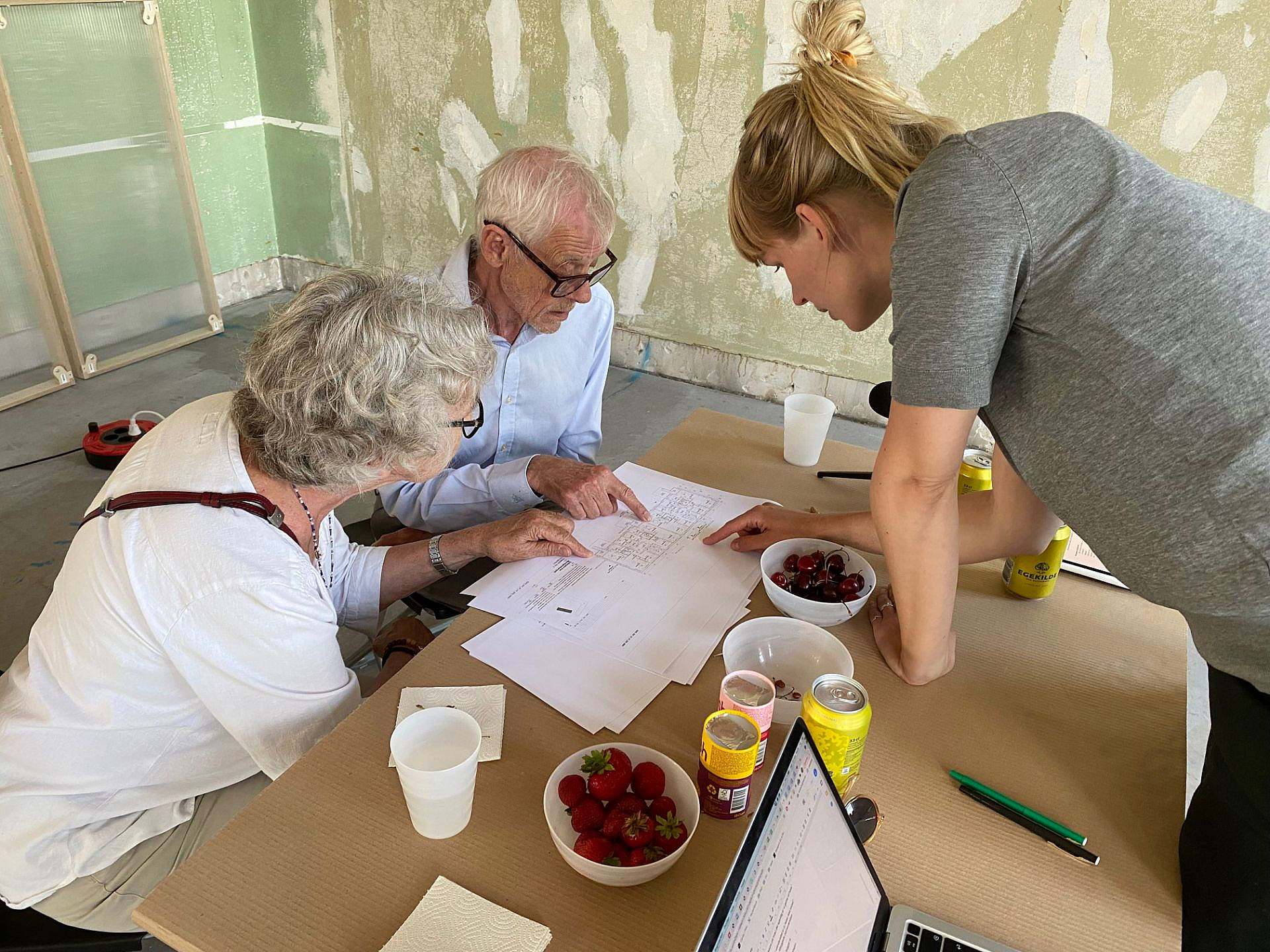 KHR Architecture will create a better environment for people with care needs
"We are seeing an increasing demand for homes and solutions tailored to groups with special needs. This is due to both the fact that there are more elderly people in Denmark today and a greater awareness of the importance of the physical environment for the residents' well-being and function in everyday life," says Design Director and Partner Torben Juul.
KHR Architecture is one of the oldest Danish architectural firms and has been designing welfare architecture for decades.
"Care architecture has always been a key focus at KHR. When we combine that with our competences in residential architecture and social sustainability and collaborate with experts in care architecture and dementia, we have the best possible starting point for creating the care homes of the future and more accessible public buildings and spaces," explains Torben Juul.
One of the experts is Louise Dedenroth Høj, a researcher and consultant in the field of senior housing and nursing home architecture. She holds a PhD from the Royal Danish Academy, where she focussed on homeliness in nursing homes and the dilemmas between institution and home in these types of architecture.
"I'm very much looking forward to putting my theoretical and practical knowledge into play in several concrete projects. It is important to create the right priorities that provide the optimal layout for both staff and residents when building new care homes. Through my research in nursing homes, I have experienced many things that don't work. I'm looking forward to being able to change that, so that more care homes feel like real homes."
KHR Architecture also has a close dialogue with the Dementia Alliance, which through its network is a great source for understanding the challenges in the municipalities and the specific needs of people with dementia, their relatives and caregivers.
More older people and more complex needs
Last year, DI Byggeri conducted a analysis, which shows that nationwide there will be a need for 12 per cent more care homes. In some municipalities, this figure is as high as 50 per cent, even though elderly people are staying in their own homes longer than before.
"In general, the health of the elderly has improved, but for those who need care, the pathways are more complex. For example, more people have dementia, simply because we are living longer. In fact, up to 80 per cent of all nursing home residents are affected by dementia, and this places very special demands on architecture and interior design," explains architect and researcher Louise Dedenroth Høj, who has written a PhD focusing on nursing home architecture.
It is precisely this more complex need that KHR Architecture will be even better at creating specialised architectural solutions for through the new collaboration.
"We always examine the needs of our users and the context in which a building is built, but the more specialised the user group we need to create a framework for, the more important it is to work with professionals and experts by experience," says Torben Juul and continues:
"We're already creating independent care homes with private developers, and I'm looking forward to bringing our specialised architectural advice to more developers who want to create modern care homes, either by adapting existing homes or building new ones."
You can read more about our services within care architecture or contact Torben Juul to find out more.