How can social sciences be used to understand and develop social sustainability in architecture?
1 December 2022
In a new book, Cameline Bolbroe from KHR Architecture, together with Isabel Fróes from CBS, contributes with a book chapter on the potential of social sciences to develop social sustainability in construction.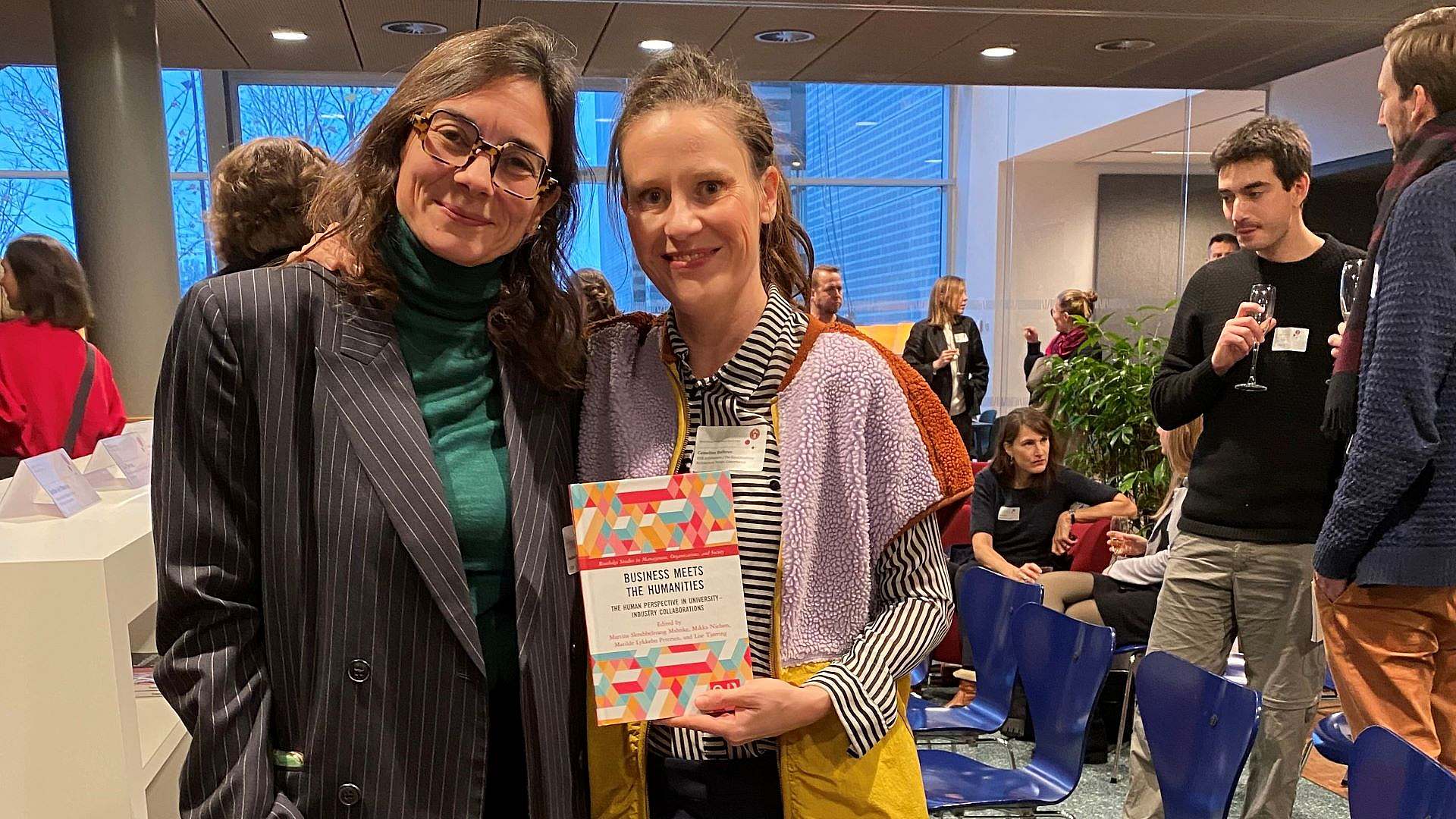 Better architecture through a more systematic and knowledge-based approach
Postdoc Cameline Bolbroe, who leads the KHR Architecture sustainability work, is co-author of "Human-centred research and Open Innovation (OI): How to implement and facilitate crosscutting collaborations in the built environment". The book chapter is part of an anthology entitled "Business Meets Humanities", published by Routledge/Taylor Francis Group and launched at a book reception at the University of Copenhagen today.
With different starting points and focuses, the 10 chapters of the book explore how the human perspective enriches companies' processes, products, services and ideas.
"Our chapter shows how people-centred research and business collaboration can contribute to the development of architectural design practice. It includes how architectural firms can develop new services by engaging end users in full-scale experiments as a direct part of the design and construction processes," says Cameline Bolbroe, sustainability and innovation manager at KHR Architecture.
"Buildings create the framework for our lives and everyday lives as people, and therefore we as architects have a special responsibility to ensure that the building supports our possibilities and needs. It is therefore vital that we move beyond our own assumptions and personal experiences and draw more on the knowledge of all those who use and inhabit our buildings - in a professional way. This is where we as an industry can certainly become more proficient, both by developing our own approach and through collaborations."
"For the same reason, I am very happy to be able to focus on how architects and others in the construction industry can benefit from working in a more systematic and knowledge-based way. By strengthening the methodological foundations of user processes with knowledge from the social sciences, we can create significantly more informed and better outcomes."
The chapter in the anthology is based on research carried out in the context of the transformation project Grey Friars House in Roskilde. The book is published with Open Access, which ensures free and equal access to research for all. You can download the book for free here or read more about KHR's services in user processes and sustainability.