Modules made from residual material from the sugarcane industry in Peru could accelerate the use of regenerative building materials and modular construction modules to promote both social and environmental sustainability. These are some of the ideas behind an interdisciplinary innovation project that received a lot of attention at the UIA Architecture Congress in Copenhagen.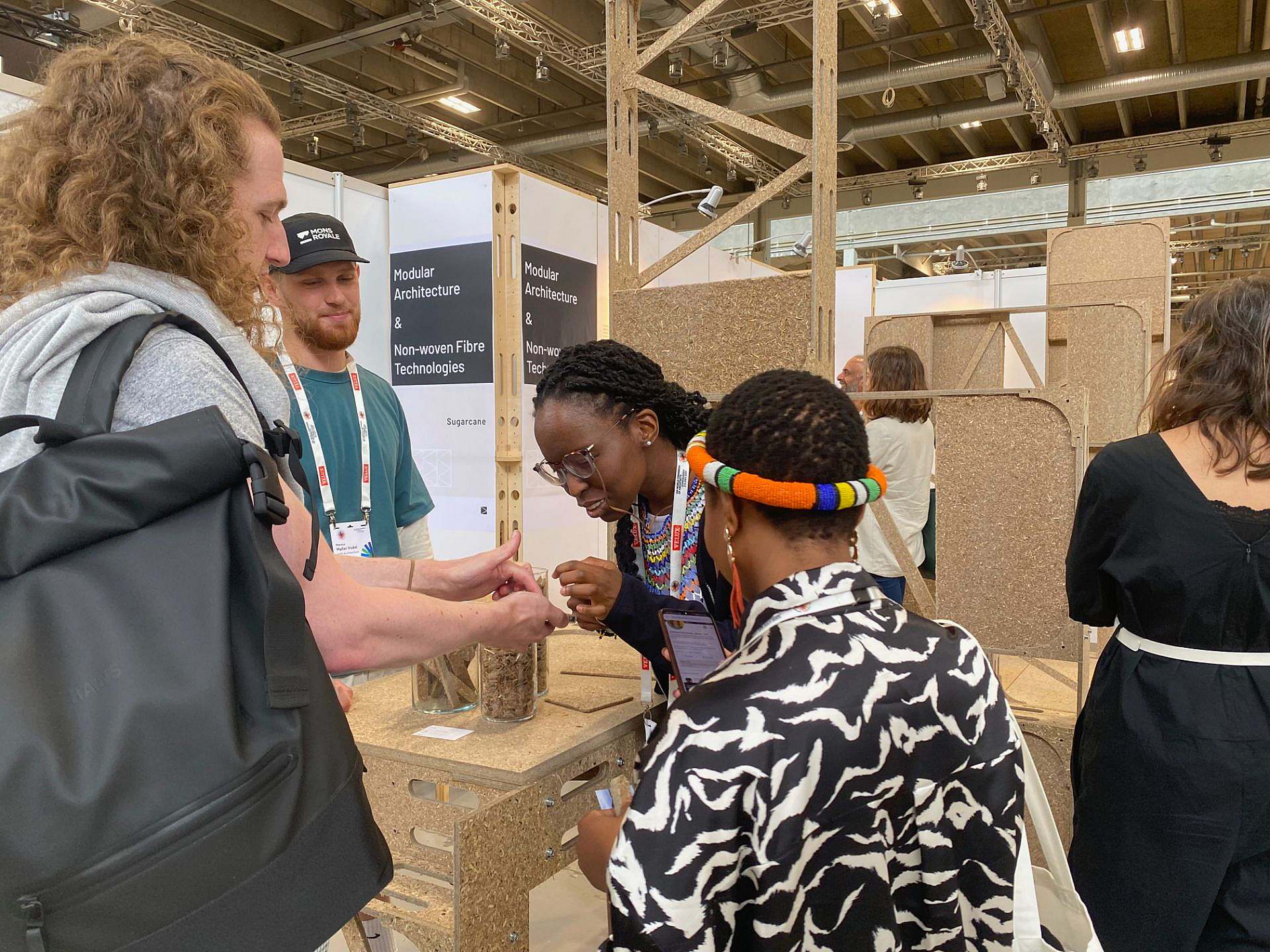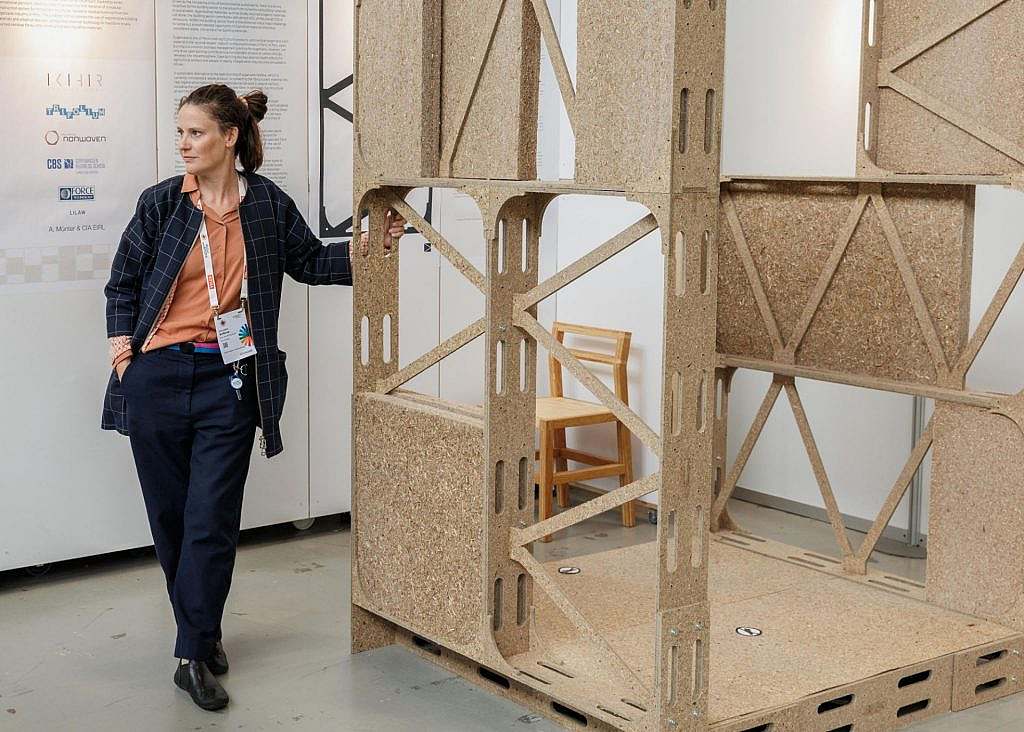 "The construction industry accounts for almost 40 per cent of global CO2 emissions, so there is a great need for us to develop more sustainable building materials and concepts.
In countries with high sugarcane production, open burning of the residual waste also poses a huge health risk to the local population. This project therefore has great potential in terms of both social and environmental sustainability, and I am very pleased with the positive response and the many good ideas and contacts we have received at UIA."

- Cameline Bolbroe, Head of Innovation and Sustainability at KHR Architecture, who is spearheading the project.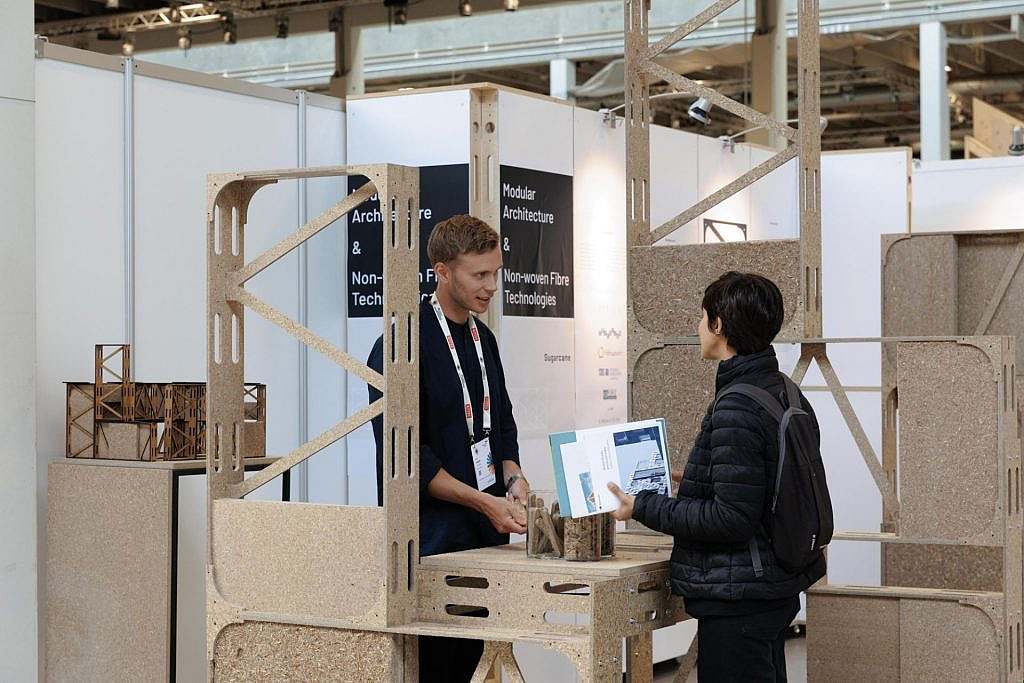 Three areas of innovation
Combining modular architecture, new material technologies and digital fabrication, the project "Modular Architecture & Non Woven Fibre Technologies" presents the first version of a modular building system for temporary structures.
The aim of the project is to concretise the possibilities and develop the market for material conversion technologies and modular construction, supported by digital manufacturing technologies such as CNC. The combination of these three innovation areas has a special potential for mutually beneficial development.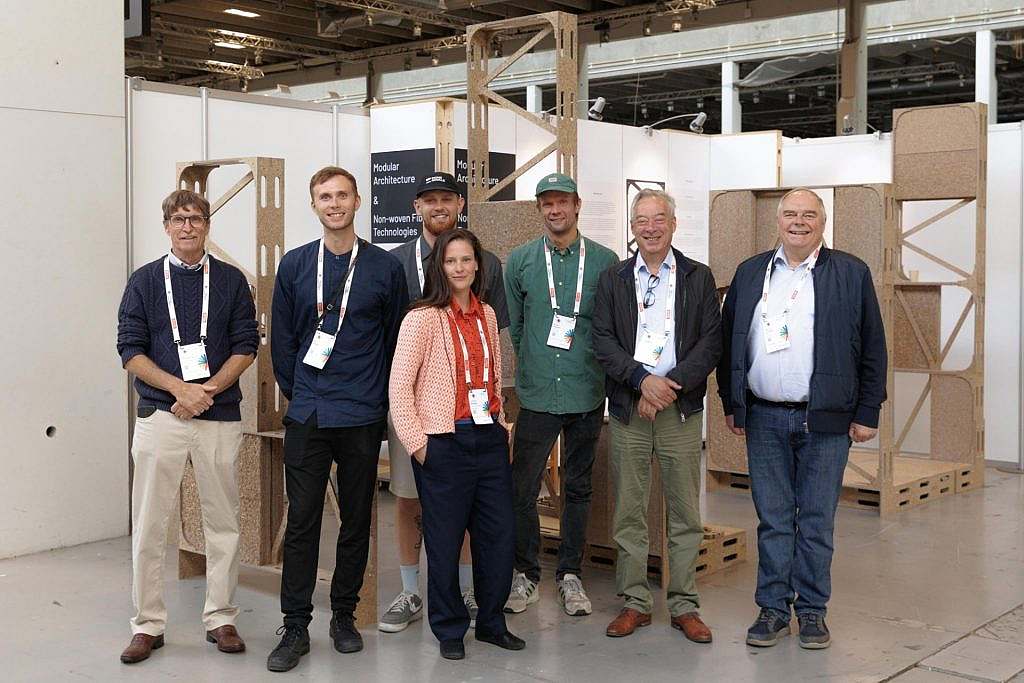 Interdisciplinary collaboration
The development project with the working title "Modular Architecture and Non-woven Fibre Technologies" is a collaboration between currently seven companies and institutions Advance Nonwoven (DK), Trifolium (DK), Copenhagen Business School (DK), FORCE Technology (DK), Lilaw Juridisk Konsulentfirma (DK) and A. Münter Cia EIRL (Peru) and KHR Architecture (DK).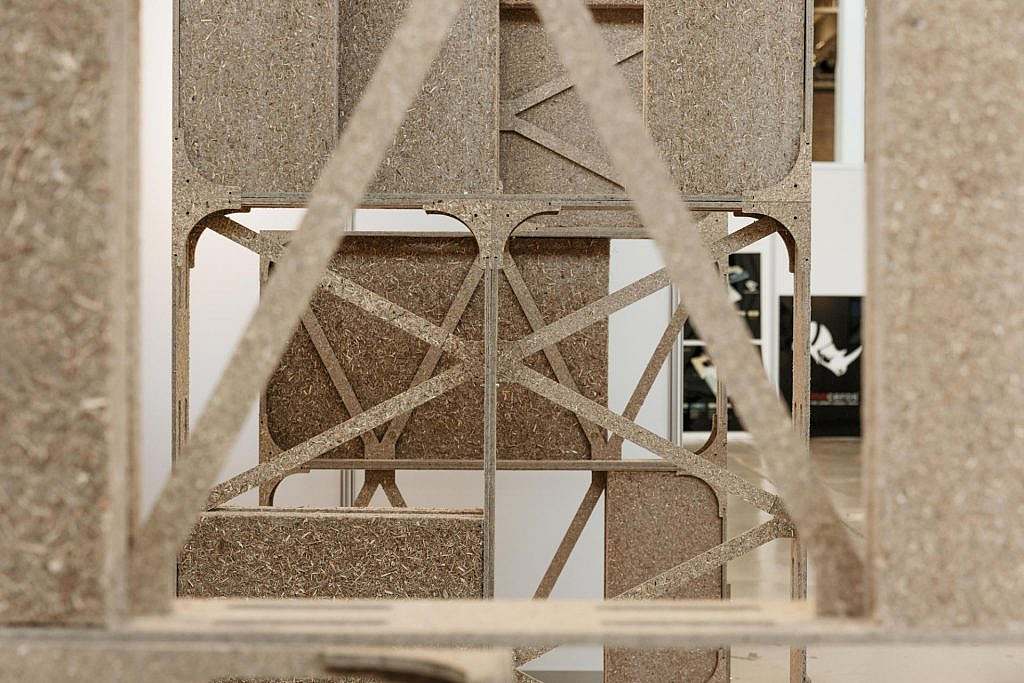 Demand for sustainable building materials
The construction sector is seeing an increasing demand for sustainable building materials. In this context, material conversion technologies represent an opportunity to utilise the vast global material resources that have so far been categorised as residual and waste products. However, new materials for the construction sector are often initially more costly than conventional materials and require extensive certification.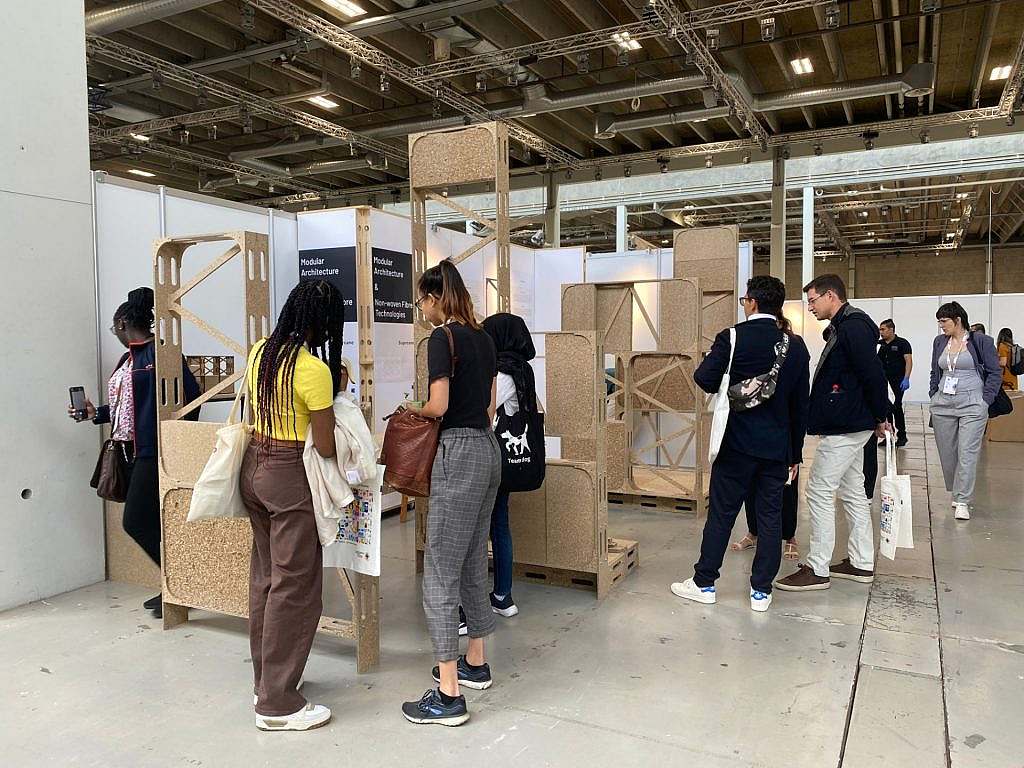 Cost reduction must pave the way
To make this type of new material competitive, the project strategically works to reduce the cost of an overall construction project by utilising modular construction principles and digital manufacturing technologies: Modular construction principles enable an efficient and fast construction process. Digital manufacturing technologies have the potential to automate the production of building elements and ensure high quality while keeping costs low compared to conventional construction. Cost reduction in these two stages can therefore help pave the way for the use of sustainable materials.

Click here to read more about project.