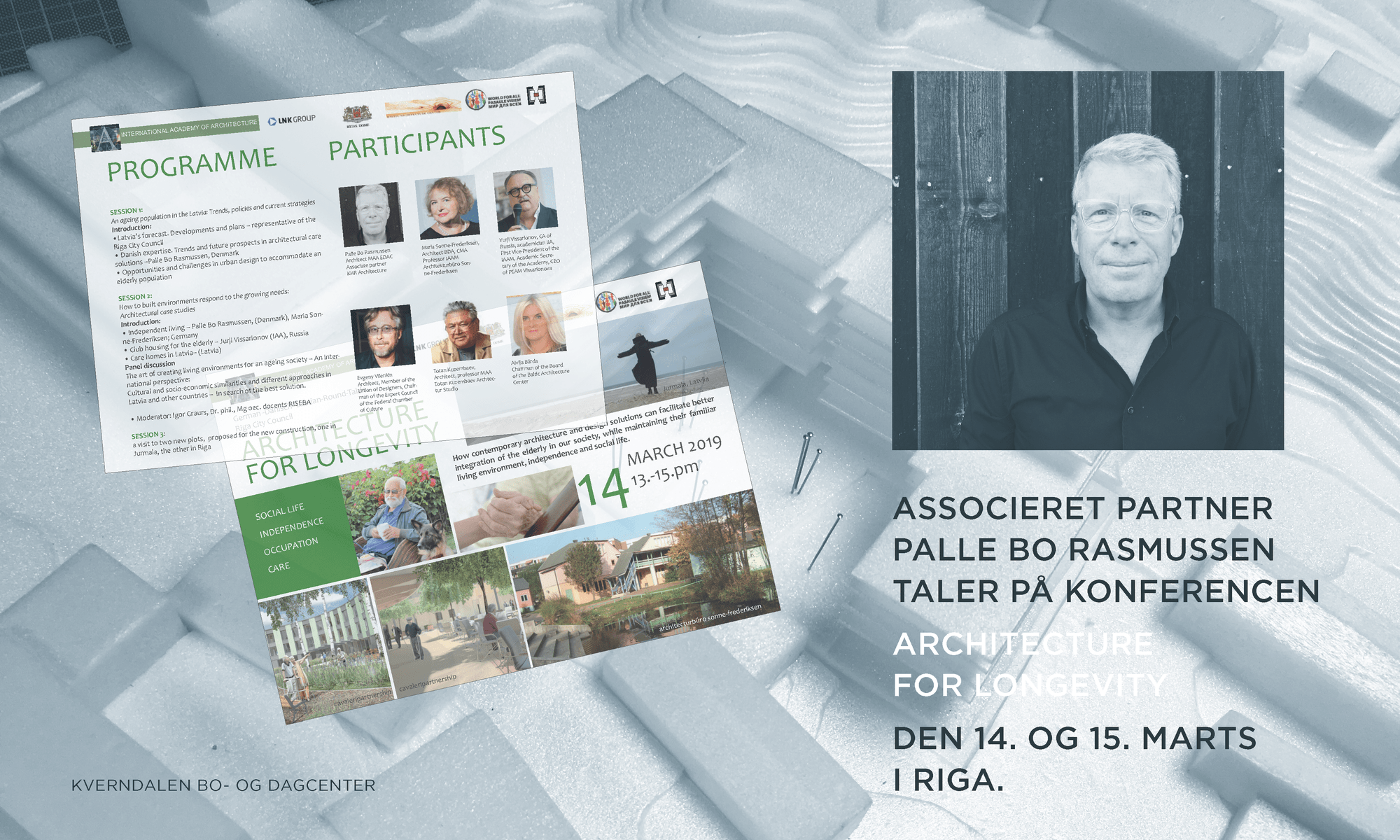 Associate partner Palle Bo Rasmussen will speak at the International Conference Architecture for Longevity that will take place on March 14-15, 2019 in Latvia. The significance of the Latvian March conference and follow-up activities within the framework of the Architecture for Longevity program is relevant to the global trend of increasing life expectancy. A factor that makes impact on architects who are responsible for granting optimal living conditions when designing a living space for the aging society.
The conference will try to answer the questions: What are the advantages and limitations? How to plan the most appropriate building? In which cases can architecture make a decisive contribution?
A professional conversation on these and other principal challenges and specific projects will start on March 14 in the ecological village Amatciems and continue on March 15 in the Riga Town Hall.